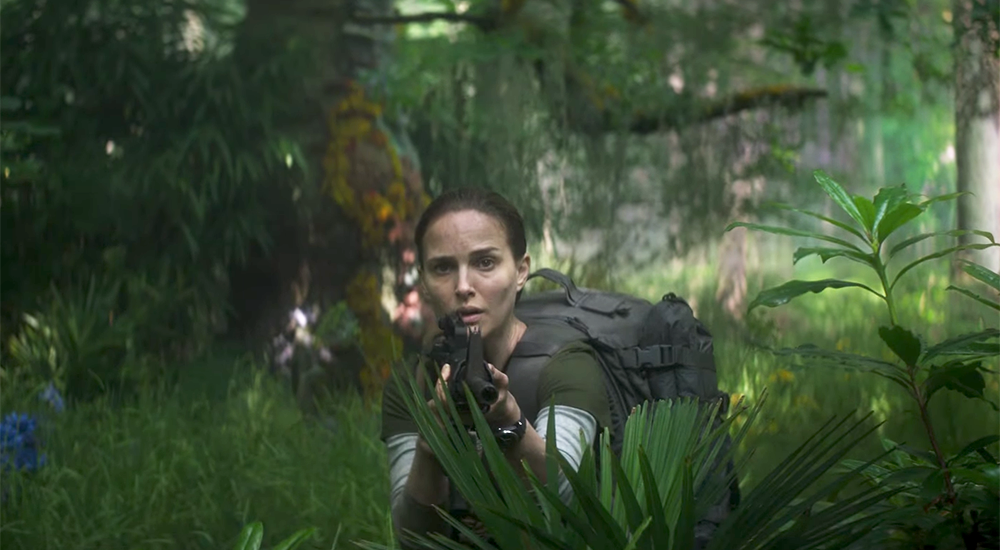 These aren't the best or worst movies of 2018, but for one reason or another, I can't get them out of my mind.
Do you know how many movies were released in 2018? Neither do I and trying to find the time to watch all of them so I can make a best movies of the year list isn't going to happen.
Years back it was easy to see every movie released in a given year because theaters were the main source, plus straight-to-DVD releases. It's much more complicated now that Netflix has original movies and other alternative platforms make their own, too. I don't try to see every movie that comes out every year but I see enough. If you ask me what the best movies of 2018 are, I won't answer because I don't know — I haven't seen every movie released in 2018 and, therefore, cannot make an informed decision.
But I can tell you what movies I remember watching, for better or worse. And I am not including recent releases like Aquaman and Second Act because I can still easily remember what happened two weeks ago and 11 months ago is a very different story.
I've also realized after making this list that I remember the worst movie experiences more than the best during 2018. That's unfortunate. And my Indie movie watching is seriously lacking these days. I'll have to rectify that in 2019.
Until then, here are the 13 movies I remember watching in 2018 and why, in alphabetical order for the fun of it.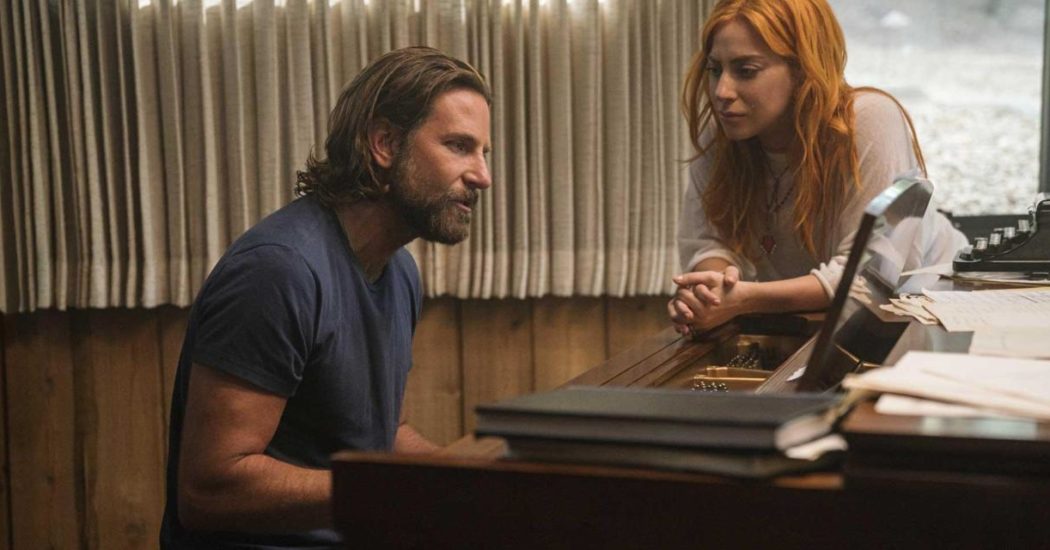 There's a great deal of love for Bradley Cooper's A Star Is Born. His performance and Lady Gaga's are nominated for Golden Globes, as his work behind the camera and the song "Shallow." I didn't hate A Star Is Born when I could understand what Cooper was saying. I thought at times I was going deaf but nope, he just mumbles (a lot!).
Can anyone actually say they liked Annihilation? It's affecting, and puts your body through a multitude of physical reactions throughout. The anxiety I felt when Lena (Natalie Portman) is trying to escape from herself (?) didn't end when the credits rolled —- it took me hours to overcome. And because I am a glutton for punishment, I would watch an Annihilation sequel just to see what other ways my mental and physical state can be manipulated for two hours.
3. Avengers: Infinity War
I want to find the one person on the planet, besides my mother, that has not seen Avengers: Infinity War and shake their hand. To avoid such a pop culture sensation that broke box office records and caused a storm online and in the hearts of comic book movie lovers everywhere is commendable.
I'm not a huge fan of Marvel movies but Avengers: Infinity War is brilliant. When Gamora fell to her death I squealed with delight. Screenwriters Christopher Markus and Stephen McFeely went off-book and tripped up the formula with Avengers: Infinity War and Directors Anthony and Joe Russo brought it all together in an epic finale that made me chant to myself: Death to them all! It's a bit twisted but come on, comic book movie fatigue is real.
I have my doubts that Avengers: Endgame will live up to Infinity War's shock and awe and the sick satisfaction I got seeing Spider-Man turn to dust but I'll show up to find out.
Every time I think of Book Club, I kick myself for not writing a review. I wasn't feeling my best at the time so that's my excuse. This 60+ demographic comedy that I watched in a theater full of geriatrics (no joke, I was the only person under 50, maybe 70) is an absolute comedic delight. Candice Bergen, Jane Fonda, Mary Steenburgen, and Diane Keaton are absolutely fabulous throughout Bill Holderman's very adult comedic romance.
And Bergen's line about whether E.L. James' "Fifty Shades of Grey" can be considered a book still makes me laugh to this day when I recall it. If you have not seen Book Club, don't let the fact that it's about women of a certain age stop you. You can learn a great deal from their struggles and triumphs — and their damn funny.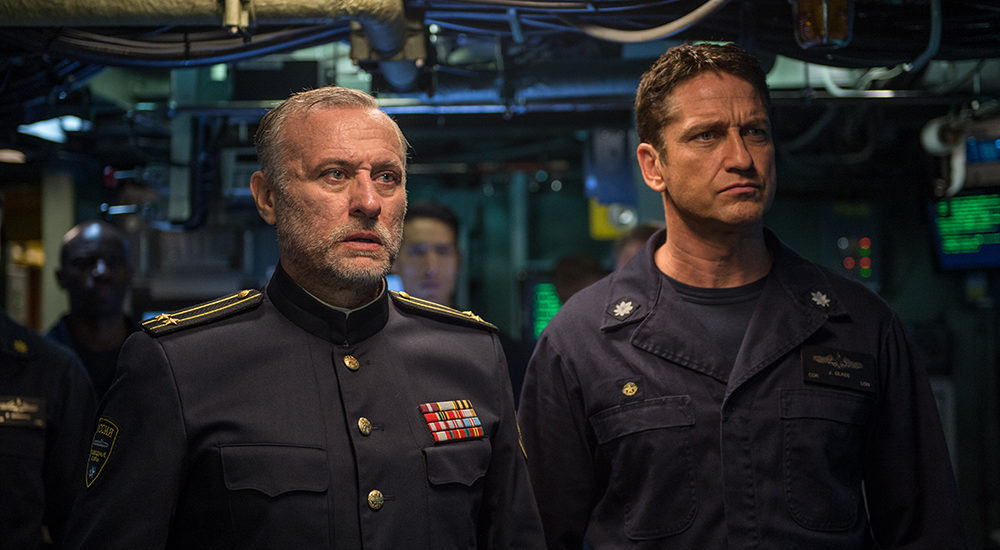 I watched Law Abiding Citizen, starring Gerard Butler and Jamie Foxx, the other night and was in complete shock throughout. It's so violent and disturbing! Butler's positive propaganda filled Hunter Killer doesn't have the gore of that movie, or 300, but it is a decent submarine action flick that is all about camaraderie, even with your enemies. I look back fondly on my morning screening of Hunter Killer and not because I went big and bought Wetzel's beforehand to sneak in with me.
Oh, Pixar, it took you 14 years to make a sequel to The Incredibles and all you could come up with is a boring supervillain and annoying teenage angst? I did love Jack-Jack developing all sorts of crazy powers and Edna babysitting, but if I had to watch Incredibles 2 again, I'd just fast forward to the scenes with Jack-Jack and forget the rest. How did The Incredibles 2 even end? I can't remember.
7. Jurassic World: Fallen Kingdom
In Jurassic Park: The Lost World a very big lesson was learned: Never leave the island(s)! Jurassic World: Fallen Kingdom left the island and most of its dinosaurs to perish. Epic mistake! There's still Isla Sorna, although the film seems to have forgotten about its existence or the dinosaurs that are clearly still living and breeding on it.
For a massive Jurassic Park fan like me, Jurassic World: Fallen Kingdom broke my heart. I'd rather watch Jurassic Park 3 again — at least it has the birds and not a dino-auction. I'm going to hold out hope for Jurassic World 3 to fix the massive mistakes Fallen Kingdom made, most importantly, focusing on the child and not dinosaur carnage. Blue the Raptor better cause major havoc with T-Rex by its side. And Mosasaurus, I want a beach-vacation massacre.
Javier Bardem as Pablo Escobar and Penélope Cruz as his TV-personality girlfriend Virginia Vallejo is what drew me to Loving Pablo. The consistent voiceover Director/Screenwriter Fernando León de Aranoa utilizes nearly drew me away.
Maybe it was my fascination with Bardem's massive stomach in the film or the costuming for Cruz's Vallejo but I finished Loving Pablo. I thoroughly enjoyed the intense screaming of Cruz and how Bardem made Pablo seem like the calmest man in the world while ordering mass killings of his own people. Sometimes when a script isn't great, the actors can still pull something great out of it. Bardem and Cruz did what they could throughout Loving Pablo.
9. Mission: Impossible - Fallout
I'm sure you've experienced this, too: You go to a movie with friends and they bring someone you've never met before who has no idea what you do for a living or your background in any manner. I thoroughly enjoyed Mission: Impossible – Fallout — the action didn't fail to impress and Tom Cruise and the gang are always a good time. The best part, though, was having this new acquaintance ask me afterward if I liked the movie, adding that he realizes it's not a movie for "someone like me." Translation: a woman.
I didn't break the news to him that I prefer action and science fiction movies over melodrama or any woman-centered film any day. Nor did I clue him in to my profession. Sometimes it's not worth the energy to explain just how ignorant a person is or how they reinforce gender stereotypes. And in case you're wondering, we never went to a movie together again.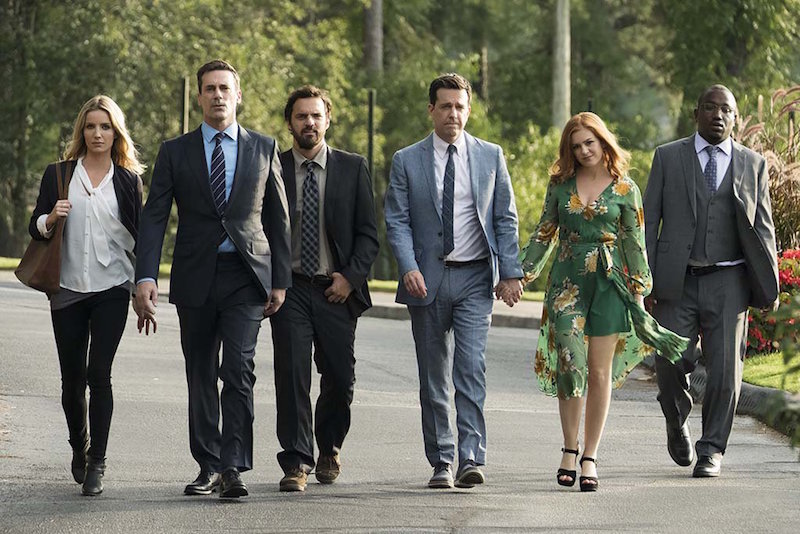 I'd heard great things about Tag and thought on a Sunday afternoon, why not enjoy a laugh? Plus, Isla Fisher is a favorite of mine and she doesn't make very many movies, so I did not want to pass up a chance to see her get her comedy on. I didn't laugh during Tag. I did wonder why such a great cast and fantastic premise could fail magnificently.
Fisher stars in Harmony Korine's The Beach Bum with Matthew McConaughey, releasing in March 2019, and I'm hopeful it will erase all memory of her in Tag from my brain.
Have you read "Meg" by Steve Allen? It's the book Jason Statham's The Meg is based upon. It's terrible, much like the movie. Unless you easily forget information because the book repeats the same information over and over again throughout. You start to think you're going crazy or your Kindle is malfunctioning when the EXACT SAME SENTENCES and descriptions keep popping up.
The Meg doesn't deserve any praise, either. It could have been amazing — it's about a prehistoric shark on the attack! I cringe when recalling my time spent with The Meg and its sad attempt at mixing humor and horror, only made worse by Harry Gregson-Williams score that's a lesson in how not to match music to a scene.
The Meg angers me so much that I can't remember if Jason Statham takes his shirt off, and I've never forgotten when that happens — until now.
When you need John McClane, he usually pops up. Skyscraper needed John McClane and he never showed up — just Dwayne Johnson in a lackluster big-budget action flick. I like Dwayne Johnson normally but Die Hard in a building has been done and to much better effect. Skyscraper is such a bore that even with its exceptionally loud sound effects I could fall asleep while watching. It may end up being my new go-to insomnia cure, after Bridge of Spies.
I love Venom. There, I said it. It's total madness and Tom Hardy plays the torn, schizo flawlessly. I'll defend Venom any day of the week, even on Sundays. It's the type of superhero movie I want to watch: Weird and unpredictable with aliens that suck the life out of their hosts. Venom is what dreams are made of for a sci-fi action movie nerd like me who has a penchant for genetics and messing with humanity. Every movie from now on should have a symbiote.
further reading Why The Worst Movies Of 2018 Had The Biggest Box Office Return