Everyone loves streaming, and niche streaming services provide so much more than the regular fare the big streaming services have on offer.
As cord-cutting grows in popularity, so does the availability of niche streaming services that offer programming for specific tastes. Netflix, Hulu, and Amazon Prime Video have a plethora of content, and you may consider them the best streaming services, but their content is limited in scope in order to appeal to everyone. That's great, except when the time comes for binge-watching your favorite genre or you're jonesing for über unique content. Well, it's time to discover these 12 niche streaming services that cater to specific entertainment content desires, so you never have to go without what you demand again.
1. Shudder – The Niche Streaming Service for Horror Fans
Two words make a great impact when searching for a streaming service: ad-free and uncut. Especially when it features horror, thriller, and suspense movies. The last thing you want during a pivotal scene is to be interrupted with a commercial, or god forbid the blood and gore be slashed. Shudder, from AMC Networks, understands this. Shudder caters to those of us who love to squirm in our seats, scream out in terror, or just have an uneasy feeling permeate our entertainment.
2. Pantaya – A Streaming Service for Spanish Lovers
Spanish is the second most spoken language in the world, so it only makes sense that there's an all-Spanish language streaming service. With Pantaya, you can get your much-needed dose of telenovelas whenever you want, plus decades-spanning movies. It's been noted that a great way to learn a new language is to watch TV and movies in said language. Pantaya can help; or just go with subtitles.
3. Crunchyroll – Niche Streaming Services Don't Get More Niche
When you're ready to watch anime and read manga for hours on end, Crunchyroll is here for you. It's anime library includes fan favorites like Attack on Titan and Dragon Ball Super. To make it even more appealing, you can simulcast shows, such as Boruto: Naruto Next Generations. As for the Manga, pick what peaks your interest on a given day to read or go for a classic you already know well.
4. Mubi – A Curated Niche Streaming Service
It can be difficult to choose what to watch when you only have so much free time. Mubi aims to ease this burden. Its experts curate a new film they think you'll love every day with up to 30 in your queue at a time. It may be a cult classic, indie darling, hard-to-find masterpiece, or award winner. The best part: Its vast library of foreign films that can be impossible to find — unless you're on Mubi.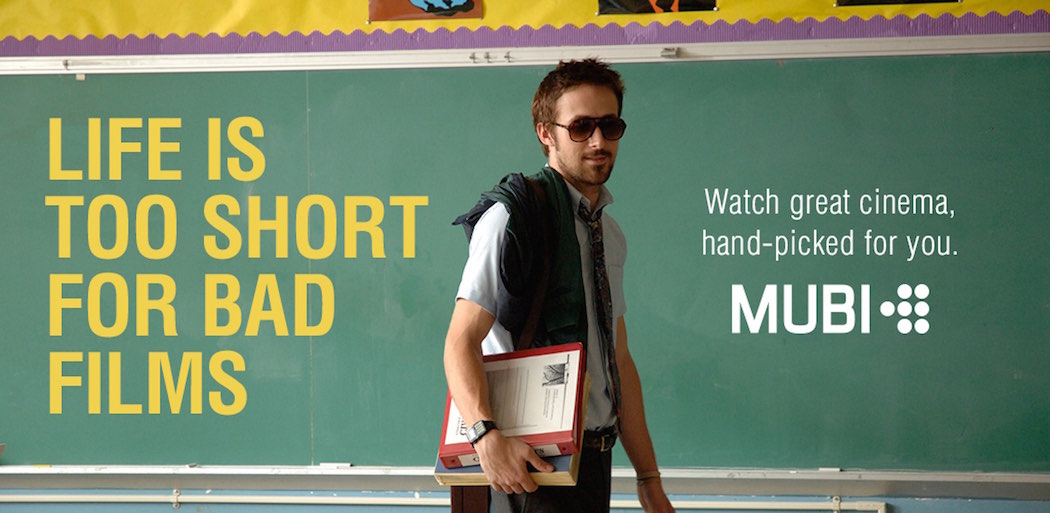 5. Docsville – Streaming Documentaries All Day, Every Day
The fastest way to make your mind swim with information and questions revolving around just about anything is to watch documentaries. Streaming service Docsville will get your brain working on overdrive — that's not necessarily a bad thing. It even features the fantastic Why Women series from The Why Foundation, a must-watch for anyone who wants to learn more about the health, rights, and well-being of girls and women around the world. Dive into Docsville to see just what you can learn today.
6. Gaia – Where Well-Being and Streaming Meet
Sometimes you want to focus on your well-being, be it through yoga, ancient wisdom, spiritual growth, alternative health, or another self-evolution resource. There's no shortage of any of this on Gaia, the best streaming service for empowering the evolution of consciousness. With guided instruction, information-packed videos, documentaries, and deep learning possibilities, Gaia offers a transformative experience (or just a really interesting deep dive into questions that plague humanity).
7. LGBTQ Streaming Services
If you just can't get enough of LGBTQ entertainment, you'll want to check out Dekkoo, Section II, or Revry. Dekkoo is a subscription streaming service that has an extensive library of film and television programs focusing on gay men, including original programs and can't miss camp-genre fare. For lesbian, bisexual, transgender, and questioning women, Section II's worldwide selection spans decades and genres. Revry is a global streaming service for the entire queer community, with films, series, podcasts, music, and original programming.
8. Spuul – A Bollywood Niche Streaming Service
You haven't lived until you've experienced Bollywood, a part of Indian cinema (the world's largest film industry, surpassing Hollywood). Bollywood's music, costumes, sensational production design, and oftentimes over-the-top performances are something everyone needs at one time or another. Thanks to Spuul, you can have access to great Bollywood films and more in one place, with curated sections that give you a keen eye into what to expect, such as Lady Boss, LOL Express, and Not a Fairy Tale.
9. Hallmark Movies Now – Romance Movies Streaming With No End in Sight
Lovers of melodrama and romance in the form that only the Hallmark Channel can provide, rejoice! You have your very own on-demand streaming service: Hallmark Movies Now. It features fan favorites from the Hallmark Hall of Fame library, plus original programming you can't find on Hallmark Channel, Hallmark Movies and Mysteries, and Hallmark Drama. Make sure you have a plentiful stock of tissues upon signing up; you're going to need it.
10. Toon Goggles – Kids Need a Niche Streaming Service, Too
Parents may limit the amount of screen time their children get, but when the time comes, Toon Goggles has lots of kid friendly content to choose from. In fact, it's all this streaming service offers, with animated and live-action programs, games, and radio. To make parents feel more secure in choosing Toon Goggles, it's compliant with the Children's Online Privacy Protection Act (COPPA), ensuring all its material is screened to guarantee it's clean, safe, and age-appropriate. That puts it in line to be the best streaming service for kids around.
11. Urban Movie Channel (UMC) – The Best From Black Talent
From the founder of Black Entertainment Television (BET), Urban Movie Channel (UMC) showcases the best films, documentaries, television shows, original series, and stand-up comedy from Black talent. With new content added weekly, this urban-focused streaming service never leaves a subscriber wanting for more, and its content features highly acclaimed performers and creators, as well as those you may not know of today but should discover.
12. Britbox – Where Doctor Who Is Streaming
As the name suggests, Britbox is all about streaming British programming from the United Kingdom's two biggest television networks: BBC and ITV. Britbox has everything you could want from the Brits, including classic shows like Black Adder and the latest episodes of EastEnders. What may really draw you in, though, is that it has the largest streaming collection of classic Doctor Who.
With these niche streaming services, your binge-watching will never be the same. You may even find a new best streaming service to tell your friends about. Now, the hard part: What will you try first?