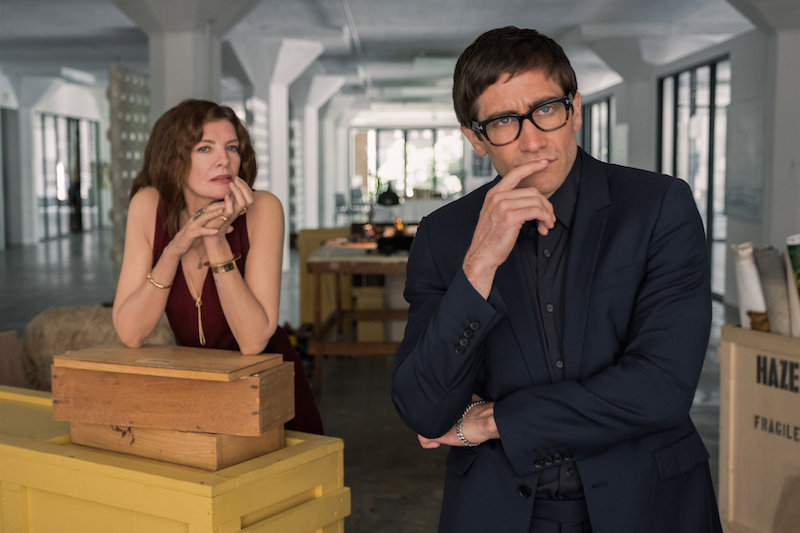 There are three 2019 Netflix original movies that should be seen in a theatre. It's only right.
Netflix is all about streaming movies at home but rules are meant to be broken.
Netflix launched in 1998 as an online DVD rental store before becoming a streaming service giant that has changed the landscape of at-home movie watching. And I'm a huge fan of Netflix original movies and TV shows (binge-watching, as bad as it is for me, does occasionally happen). Netflix original movies, though, especially the movies coming in 2019, have caused quite a predicament for my movie-loving soul: support at-home-only viewing of Netflix original movies or advocate for Netflix to put its movies in theatres.
Movies On Your TV Can Never Compare to Seeing Them in a Theater
This is true, no matter how big your TV may be, the projector you own, or the sound system you have that shakes walls. Going to a movie theater is an experience, and I'm not referring to dealing with annoying moviegoers who check their phones or chomp popcorn far too loudly. The movie theater helps you suspend your disbelief, cut off your senses from the outside world and focus on the story at hand; it clears your mind and lets your imagination, emotions, and the like take over.
The thought of watching some of the 2019 Netflix original movies on my TV screen makes me cringe because it will cheapen the experience. Plus: distractions. A text or email comes through, the washing machine chime sounds, the long list of things I should be doing run through my head repeatedly, and the movie watching experience is ruined. I'm never fully invested in Netflix movies no matter how hard I try. The fact that I can fall asleep on my couch while watching doesn't help either (and it has happened).
Netflix's 2018 Oscar hopeful Roma is being shown in theaters as well as streaming. It's no surprise given auteur filmmaker Alfonso Cuarón (Gravity, Children of Men, Y Tu Mamá También) directed and wrote Roma. What movies Netflix plans to release in theaters in 2019 has yet to be confirmed, but some should.
Here are the 2019 Netflix original movies that deserve a theatrical release so movie lovers can choose whether to watch at home or have the experience only a theater provides (and the films truly deserve).
Velvet Buzzsaw: Too Pretty for TV
If you're going to screen your film at the Sundance Film Festival in a movie theater, as Netflix is with Velvet Buzzsaw, you better extend the option to viewers who don't flock to Park City, Utah, in January. Velvet Buzzsaw's world premiere is taking place at the festival before its streaming release date of February 1, 2019. But as of this writing, there are no plans to put Velvet Buzzsaw in theaters. Huge mistake!
Velvet Buzzsaw reunites Academy Award-nominated director/screenwriter Dan Gilroy with his Nightcrawler stars Jake Gyllenhaal and Rene Russo, and while the three of them together again should be enough to warrant a theatrical release, it's another member of the crew that does.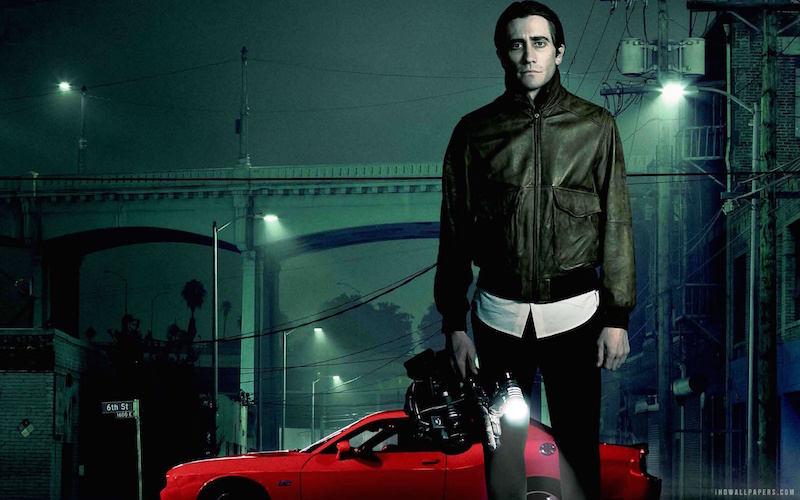 Velvet Buzzsaw is a thriller set in the Los Angeles art world. Nightcrawler is a thriller, too, and if you only saw this amazingly shot film on a small screen, I'm sorry. Gilroy brought Nightcrawler's cinematographer, Academy Award winner Robert Elswit, back for Velvet Buzzsaw and that's why Velvet Buzzsaw needs to be seen in a theater. Los Angeles as a beautiful, complicated character again? Yes, please!
The Irishman, or the 2019 Netflix Original Movie Everyone's Been Waiting For
Full disclosure: I'm not a huge Martin Scorsese fan. I appreciate his body of work but "microprocessors" in The Departed began my avoidance tendencies to his movies. The Irishman, releasing on Netflix sometime in 2019, I am excited about only because Scorsese makes great gangster/mob movies. Goodfellas, Casino, Gangs of New York, all get my shiny approval.
The Irishman brings together Scorsese favorites Robert De Niro, Joe Pesci, and Harvey Keitel. Al Pacino is in The Irishman, too. The story revolves around a mob hitman who claims to have killed Jimmy Hoffa.
Netflix can't seriously think that a Scorsese movie with De Niro, Pesci, Keitel, and Pacino deserves the small-screen treatment. It's sacrilegious to movie fans and film history.
There is good news: De Niro, speaking at the Marrakech Film Festival, said The Irishman will be shown in theaters.
We've talked about it with Netflix. They are going to do a presentation of our film the way it should be, in a theater, in certain venues, the best theatrical venues there can be," De Niro said, according to The Hollywood Reporter.
I'd be willing to bet that Scorsese negotiated The Irishman theatrical release before he signed his contract with Netflix. It's only logical.
Michael Bay's Six Underground
Yes, I like (most) Michael Bay movies and I feel no shame in admitting that. His high-concept action movies are mindless entertainment with amazing visual effects and action sequences. Armageddon, Transformers, The Rock, Bad Boys — they're all worthy of multiple viewings because they're fun! Sometimes you just need to have fun at the movies.
Michael Bay movies are no stranger to big stars, he's had Bruce Willis, Nicolas Cage, Will Smith, Dwayne Johnson, Mark Wahlberg, Ben Affleck, and many more sign on. Six Underground is no different: it stars Ryan Reynolds (Deadpool).
While Ryan Reynolds' name may be enough to get you to head to a movie theater, that's not why Six Underground needs to be shown in theaters. It's the explosions that are likely to occur. Michael Bay doesn't do anything small and his movies are best seen in a theater where the visuals can make your eyes swim with wonder and the sound explodes in your ears.
And with Six Underground's estimated $150 million dollar budget, it's not going to be an action film worthy of a tiny 52-inch screen.
The 2019 Netflix Original Movies That Didn't Make the Theatrical Cut
I have nothing against Girl, Son of Shaft, Dolemite Is My Name, In the Tall Grass, The Dirt, or Beats. These 2019 Netflix original movies simply don't have a big enough draw to warrant Netflix breaking from its streaming-only release platform for a theatrical release. But, that can change. Beats is a possible theatrical run contender because of its potential for Oscar glory like Mudbound.
Whether or not Netflix puts its 2019 original movies in theaters we're still going to watch them — even Six Underground. But as any film studio should know, regardless of how technology evolves, respect for the cinematic experience must always be maintained, even if it means breaking your own directive.