If you have ever wanted to see Richard Gere (Pretty Woman, The Second Best Exotic Marigold Hotel) at his eccentric best, watch Franny. Gere stars as the title character Franny, a wealthy philanthropist who has always been a tad outlandish. His behavior becomes altogether erratic after he loses his best friends in a car crash and he is left ultimately alone. Five years later and a call from their daughter Olivia (Dakota Fanning from The Runaways), who Franny always referred to as Poodles, and he is suddenly drawn out of his reclusive state and hell-bent on helping her and her new husband build a life. The catch is of course that Franny has deep psychological wounds following the accident that claimed Olivia's parents life but spared his and he does not exactly know how to acclimate himself into the young couple's life.
There is also the fact that he is a prescription drug addict.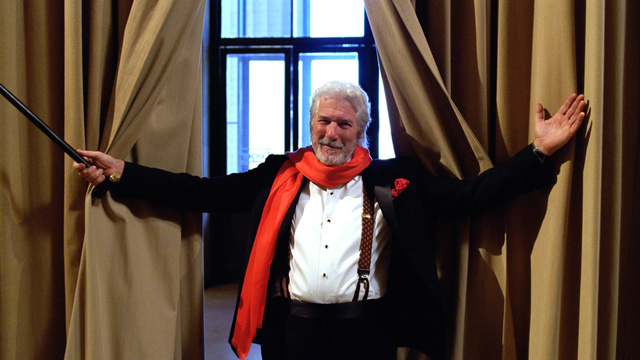 Franny focuses on Gere's Franny and the ways in which he is trying to recreate the pseudo-family he once had but under very different circumstances. Franny is fragile, lost, and without a semblance of self. The movie tries to create empathy for his struggles by showing his demise because of his addiction but fails to ever succeed at creating an emotional response from the viewer. It is possible that Franny is quite simply too hard to pin down. Is he hiding his homosexuality? Does he regret never having a family of his own? Are the drugs really affecting his behavior or is he just that way? Is guilt fueling his behavior? Can money mend the pain? The questions are endless, and there is really never an answer given to anything. One brief scene between Franny and Olivia's husband Luke (Theo James from Insurgent) attempts to answer one lingering question, but fails miserably as it merely dismisses the entire moment afterwards.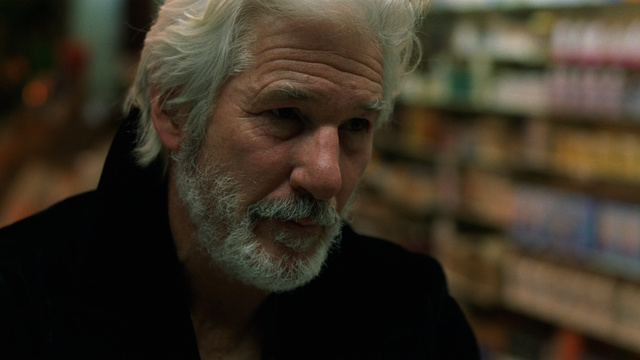 There is a loneliness that permeates Franny, and the hardships every character deals with do not go unrecognized. The film itself is just very flat. The highs and lows of emotion never reach a crescendo. There are moments of intensity, as Franny deals with his addiction, but they never manage to disturb the lonely calm that permeates the entire film. Gere is fantastic as Franny, and he manages to steal the show time and again with his eccentricities and overzealousness. When his addiction overtakes him the anger and pain that comes through demonstrate the talent Gere possesses—just in case anyone ever doubted as much. Franny needs more, though. There is simply not enough dimension to any of the characters or a steady theme or tone in Franny. All it really provides is a stage for Gere to put on his best show—and he does. For those who desire more, Franny will not provide as much.
_____________
Franny was screened at the 2015 Edinburgh International Film Festival as part of the American Dreams section of the program. More information on Franny may be found at festival's dedicated film page: Franny.