The subject of genetic mutations is enough to evoke fear in anyone. The lack of control humans have over their genetic material, and what horrors may exist in its intricately woven thread, is a subject science fiction and horror cinema happily investigates. In his feature-length film debut, director/co-writer Eron Sheean ventures into the territory of genetic research, that of bio-engineering, to deliver a fascinating and horrifying tale in Errors Of The Human Body.
Geneticist Geoff Burton's (Michael Eklund from The Call) career has taken an unexpected turn. The death of his infant son from a rare genetic ailment that has been termed "Burton's Syndrome" for the sake of the film, Burton has become obsessed with finding a cure–to the point that he has lost his Stateside research facility and has had to move to Germany to an isolated facility that also happens to allow more experimental research. The facility in Germany is full of scientists working on secretive experiments, as well as some related to what Burton is doing; namely his former student and lover Rebekka (Karoline Herfurth) and the Egor-styled Jarek (Tomas Lemarquis). There is great tension built between the scientists and an awkward sense from the beginning that Jarek and Rebekka's experiments go beyond the acceptable and allowed scientific testing methods. It makes for a great deal of anxiety on the part of the viewer, even more so when the truth of what they are doing is revealed.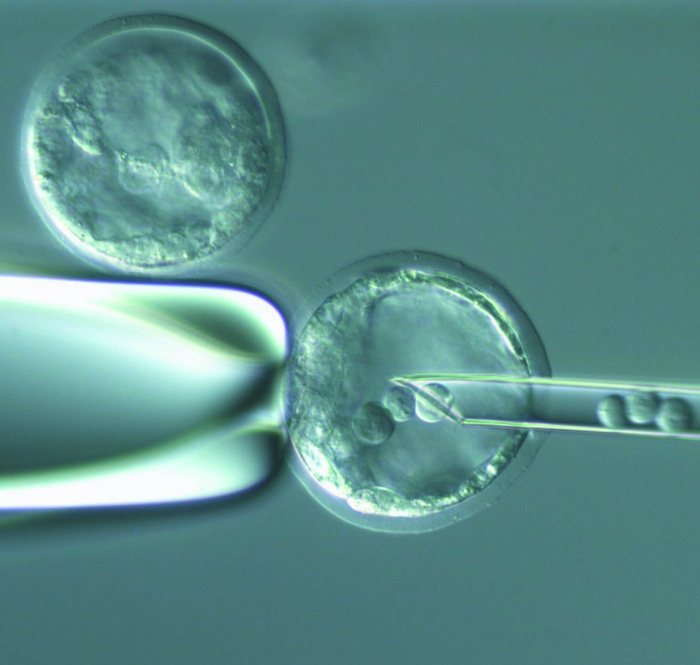 Experimentation has consequences; in Errors Of The Human Body the threat is great, as are the possible rewards. Burton is not the victim in everything, even if you may be led to believe as much. He too is experimenting, and playing a God-like figure when it comes to life and death, and the natural order of things in relation to the human-life cycle. The complications are great, the moral sacrifices present as well as ignored for the sake of progress. Errors Of The Human Body is a science fiction narrative that will have you conjecturing while at the same time finding yourself immersed in the uncertainty of everything. It is an intellectual film that demands attention from its viewer.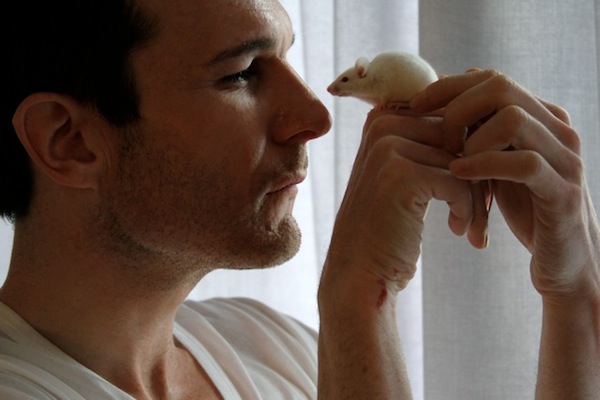 Director Eron Sheean creates a lingering suspicion over the entire story in Errors Of The Human Body. The truth of matters is never quite acceptable, and the haunting masquerade played by the other scientists is stifling. The long dark sterile hallways, theft of experimental cultures, and a tiny little mouse bite all add to the suspense of the unknown. It would not be fair to mention the twist, as it spoils the fun, but what a twist it ends up being. Science is fascinating, the human body forever remains a mystery regardless of how hard scientists try to make sense of it, and Errors Of The Human Body takes the route less travelled. It is not bio-engineering that fails, or creates a monster by manipulating genetic material. It is far greater a revelation as to what the real horror is in Errors Of The Human Body; you have to watch it in order to find out.
Anyone could argue that Errors Of The Human Body is not without flaws. Indeed, it is, but its also part of a rare line of science fiction/horror thrillers that actually succeeds from beginning to end what it set out to achieve. There may be complications when it comes to fully explaining, and therefore as a viewer being able to grasp the science, but with careful thought and consideration that this is a narrative feature the successes quickly wipe away the inconsistencies. The consistent unease over science, mingled with haunting memories of the past combine to create a truly terrifying moviegoing experience of the psychological kind. When it does venture towards the horror genre, and showcases deformity and scientific experimentation gone awry it is tastefully done as to not disrupt the tone established prior. Errors Of The Human Body is thematically and stylistically done right and a movie that shows great promise for what is to come from director Eron Sheean.
Errors Of The Human Body opens in select theaters, VOD and digital download on April 19, 2013.
Synopsis:
Following divorce from his wife and the loss of his son to a rare genetic mutation, Canadian geneticist Geoff Burton relocates to the harsh, wintry scenery of Dresden, Germany to work on groundbreaking new project that might just be his key to redemption. When teamed up with his former intern and colleague Rebekka, he starts working on a human regenerative gene with direct ties to his personal tragedy, yet matters prove increasingly difficult: jealous co-­‐workers' feelings are ruffled, old flames are rekindled and personal demons become consistently harder to suppress in this new and oppressive work environment. Still haunted by the memory of his wife and his failures to have saved his deceased son, Burton finds himself maddeningly close to a medical breakthrough, yet quickly spiralling out of control. Collapsing his career and personal life into a dark and increasingly dangerous tunnel-­‐vision of competitive genetics, delusions of all kinds and the terrifying potential of massive discoveries gone awry, Burton is quite literally the stranger in the strange land. The question remains: how far will Burton be willing to go to atone for the errors of his past?