I'm a sucker for a good music documentary, and this year has had more than its share. From The Wrecking Crew to Kurt Cobain: Montage of Heck, 2015 has kept my ears ringing and my toes tappin'. Well, we can add one more to the list: Janis: Little Girl Blue.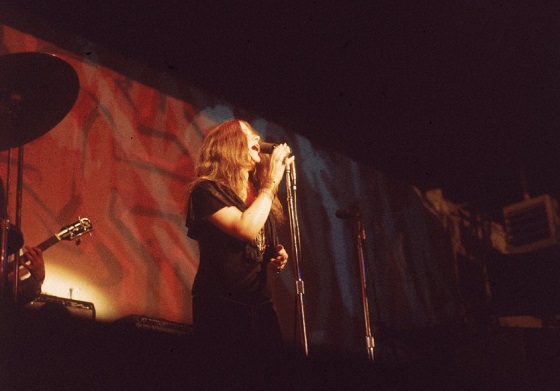 As one could probably surmise from the title, Janis: Little Girl Blue is all about Janis Joplin, the little girl with the big voice who, while fronting Big Brother and the Holding Company, stole the show at the Monterey Pop Festival (during a set which, as the movie reveals, had to be played twice because the film crew neglected to shoot it the first time). The film is basically an oral history of her life, from her childhood in Port Arthur, Texas, through her move (twice) to San Francisco, and ending up with her superstardom and her tragic death. Director Amy Berg (West of Memphis) thoroughly and engagingly covers just about every section of Joplin's tragically short life.
Here's the catch, though; Janis: Little Girl Blue is not just a typical talking-head interview documentary. Well, there's plenty of talking head interviews with friends, relatives, and bandmates interspersed between cool archival news clips, professional performance footage, and studio rehearsal video, but that's not the real draw to the movie. The movie is full of Janis' drawings, letters, and journals that are simply animated and read aloud by indie-pop starlet Chan Marshall, aka Cat Power. Cat Power brings Joplin's words to life, giving the viewer the impression that they're hearing the intimate thoughts and feelings of the artist.
Notice I didn't use the word "tortured" before the artist part? That's because the letters are pretty upbeat and optimistic, especially when Joplin's well-publicized battles with drugs and alcohol are taken into account. All things considered, Janis Joplin's writings portray her as a pretty happy and positive person.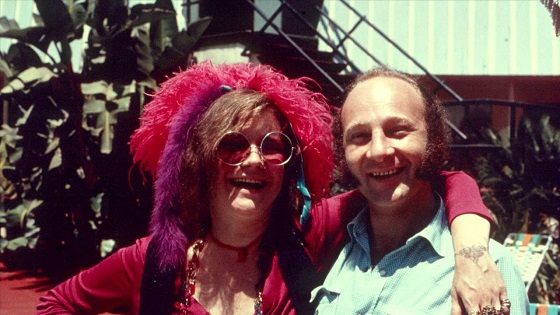 It's the other interviewed subjects in Janis: Little Girl Blue that paint Janis Joplin as damaged. At one point, one of her old bandmates in Austin recalls that her feelings were hurt badly when she was voted "Ugliest Man" by a local music rag. Another friend recounts how emotionally devastated she was when her fiancé, Peter de Blanc, cancelled their wedding plans after she quit drugs for the first time. The cracks in Joplin's tough stage persona and ever-smiling diary entries are revealed by those who were close to her, proving that the little girl with the big voice was, in fact, only human.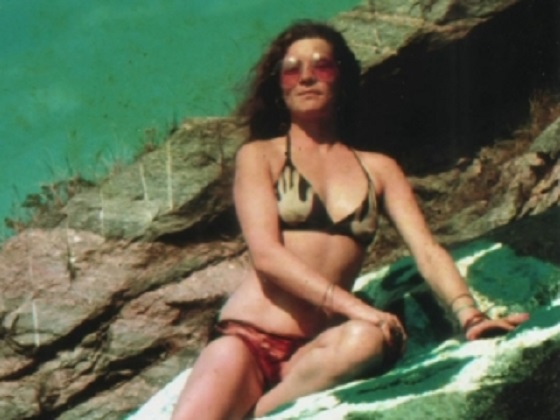 Personal stories aside, the real draw to Janis: Little Girl Blue is the music. Berg packs the film with performance footage, yet it's all incomplete; just enough of each song is shown to get the audience's blood pumping, then the film cuts to more interviews. Still, half a song of Janis Joplin ripping it up onstage or in a studio is better than a whole song from most others, so audiences will just take what they can get. A high point of the film is footage of a rehearsal jam of Joplin's biggest solo hit, the Kris Kristofferson song "Me and Bobby McGee." In an interrupting interview, Kristofferson talks about how great it was to hear her sing the song the way it was supposed to be sung. He also laments that he didn't get to hear the finished studio recording of the tune until it was released after her death when it was too late for him to tell her how amazing he thought it was.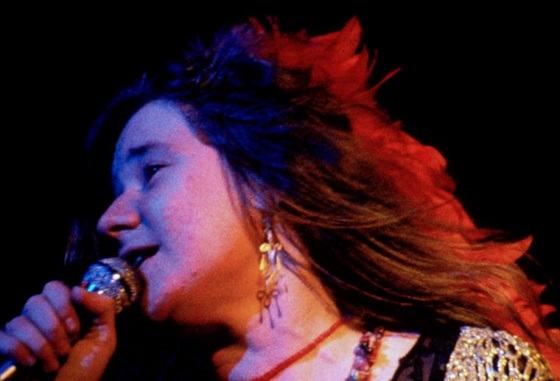 Janis: Little Girl Blue will mostly interest Janis Joplin fans. In fact, non-fans may find it incredibly boring. However, the fans will love it, and maybe even learn a thing or two. Who knew that Joplin copped her "got-TO got-TO got-TO" vocal staccato thing from Otis Redding? Or that the lyrics to "Kozmic Blues" were about leaving Big Brother and the Holding Company? And, of course, the movie ends on a low note because, as everyone knows, Janis Joplin dies in the end. But, it is movies like Janis: Little Girl Blue that will keep her spirit alive, letting audiences know the girl behind the icon.