Synopsis: A successful investment banker struggles after losing his wife in a tragic car crash.
Release Date: April 8, 2016     MPAA Rating: PG-13
Genre(s): Comedy, Drama
Film Review

Between 2013's Dallas Buyers Club and 2014's Wild, director Jean-Marc Vallée has been on a roll for the last few years. That roll continues with his next A-list feature, Demolition.
Demolition is about a man named Davis C. Mitchell (Jake Gyllenhaal from Nightcrawler and Enemy) who is involved in a car accident in which his wife, Julia (Mistress America's Heather Lind), is tragically killed. While at the hospital, Davis tries to buy some peanut M&Ms from a vending machine, and his money is stolen. He writes to the company and tells them his entire story, including everything about the accident and his dead wife, and he gets a reply from a sympathetic customer service rep named Karen Moreno (Naomi Watts from Birdman and The Impossible). After a little stalking and sulking, Davis and Karen strike up an unlikely friendship that results in Davis becoming a father-figure of sorts for her son, an angst-ridden and confused teenager named Chris (Judah Lewis from the Point Break remake). Together, Davis and Karen try to help each other through their respective trying times.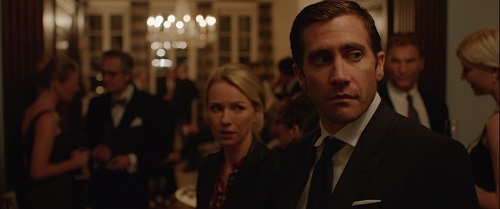 For lack of a better term, Demolition could be classified as a dark comedy. It's the type of movie that gets so heavy at times that the audience actually feels a bit weird laughing at the funny bits – it turns its tragedy into comedy, and it does it almost too well. The screenplay, written by Bryan Sipe (A Million Miles), is part twisted love story and part soul-searching melodrama, told through a stream of consciousness flip-flop of standard story narrative and tasteful flashback memories. The story arc is a bit predictable, and there are a few underexplored plot points that result in some very strange pacing (a mysterious station wagon here, a majestic carousel there), but the film's strengths far outweigh its weaknesses.
The most engaging aspect of the film is the character of Davis. Played to perfection by Gyllenhaal, Davis is a portrait of a sad and pathetic man. Aside from his pseudo-relationship with Karen, his only solace comes in taking things apart – he starts with by dismantling his refrigerator, and eventually moves on to joining a full-fledged demolitions crew, even relishing in the pain he suffers when he gets hurt on the job. Watching Davis symbolically deconstruct his entire life so that he can rebuild it into another is fascinating. It's also sad and frustrating, but mostly, it's fascinating.
There's a lot to like about Demolition. For a movie about grief and mourning, it's very uplifting. Although it has the same caliber of a cast and boasts an even better script, it probably won't have the same success as Dallas Buyers Club or Wild, mainly because it's just a little too quirky. However, as a cult film, Demolition works wonderfully.

There is little-to-no actual cinematic score in Demolition, but that does not mean that there is no music. The soundtrack is a cool mix of too-cool indie music and face-melting classic rock hits. The more modern stuff in the movie is supplied by artists like My Morning Jacket, Half Moon Run, and Cave, while the older material is provided by bands such as Heart, Free, and The Animals. And, just to spice things up, classical pieces by fogies like Bach and Chopin can also be heard peppered throughout the movie. The music in Demolition is very well curated, and the film is much stronger because of its soundtrack – it gives Jake Gyllenhaal something to dance around the streets of New York to while suffering through his nervous breakdown.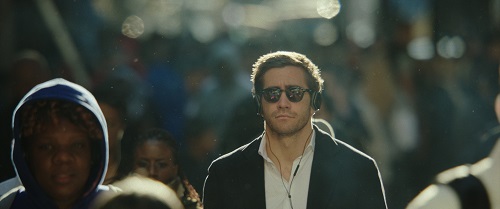 Cast and Crew
Director(s): Jean-Marc Vallée
Producer(s): Lianne HalfonSidney KimmelThad LuckinbillTrent LuckinbillJohn MalkovichMolly SmithRussell Smith
Screenwriter(s): Bryan Sipe
Story: 
Cast: Jake Gyllenhaal (Davis Mitchell)Naomi Watts (Karen Moreno)Heather Lind (Julia) Judah Lewis (Chris Moreno)Chris Cooper (Phil)Polly Draper (Margot)C.J. Wilson (Carl)Brendan Dooling (Todd Koehler)Wass Stevens (Jimmy)Alfredo Narciso (Michael)Tom Kemp (Dr. Brodkey)
Editor(s): Jay M. Glen
Cinematographer: Yves Bélanger
Production Designer(s):
Costume Designer: Leah Katznelson
Casting Director(s): Jessica KellySuzanne Smith
Music Score: 
Music Performed By: 
Country Of Origin: USA