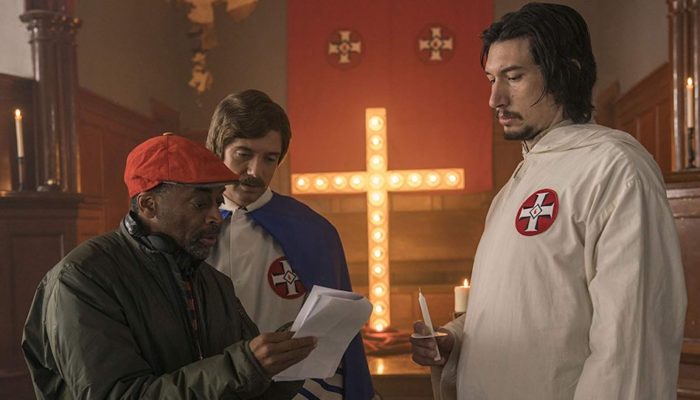 A Best Director Oscar Nomination Has Alluded 28 Directors Either Working Today or in the Past
No system is perfect, and you can direct the Best Picture of the Year at the Oscars and not have your directorial skills recognized. Prepare yourself to cry foul at the list of filmmakers who have never received a Best Director Oscar nomination.
It may seem a tad crazy that a movie could be nominated for Best Picture at the Academy Awards, but its director ignored. That's the case for many of these well-known, exceptionally talented directors.
Guillermo del Toro used to be on this list until 2018 when he nabbed a nomination for The Shape of Water — a Splash remake if there ever was one; he won the 2018 Best Director Academy Award. Same goes for Christopher Nolan who had to make a boring movie about WWII (Dunkirk) to get his Best Director Oscar nomination. And it's a tad crazy to think that Jordan Peele received a nomination for his first directing foray, Get Out, but Tim Burton is still overlooked.
The following directors have made films that got actors the coveted Oscar statue, screenwriters, too, and even nominations for Best Picture but have never received a Best Director Oscar nomination.
How can a movie be the best picture of the year but its director ignored? That's a conversation on Hollywood politics that requires much more space and time. For now, let's focus on auteur-level directors who have never received a Best Director Oscar nomination, and the films that should have gotten them on the list.
Directors Who Deserve(d) a Best Director Oscar Nomination
When Do The Right Thing did not nab Spike Lee an Oscar nomination for Best Director there should have been massive amounts of outrage, even though he did receive a nomination for best original screenplay. When Oliver Stone won for Best Director that year for Born on the Fourth of July, the same outrage should have happened. It didn't.
Since the great Do The Right Thing snub for Lee, he's made a variety of movies in different genres and with different levels of success. His great movies include Malcolm X, 25th Hour, and Inside Man, any of which should have earned the Best Director Oscar nomination. The not-so-good include Oldboy and Red Hook Summer.
Then Lee went and made BlacKkKlansman and got himself back on top as a director. He was nominated for a Best Directing Golden Globe Award for his work, and if history does not repeat itself from Do The Right Thing, Lee could finally get his first Best Director Oscar nomination in 2019. It will be about time.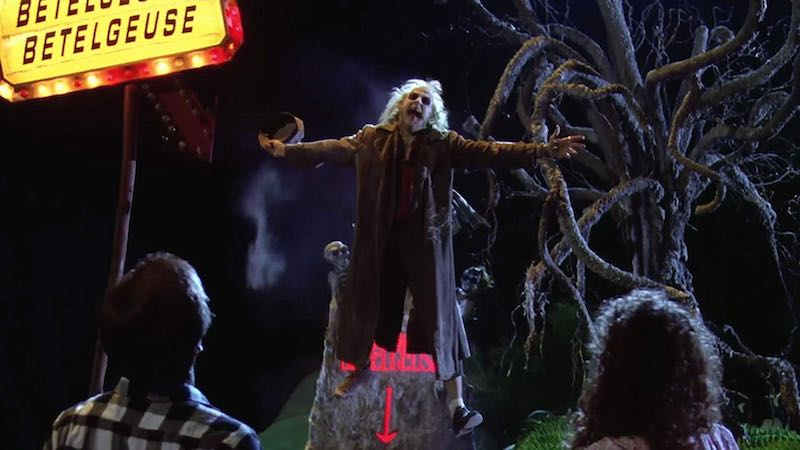 Recently, Burton has not deserved to be in the Best Directing category at the Academy Awards; Big Eyes, Miss Peregrine's Home for Peculiar Children, Dark Shadows, and Alice in Wonderland, are best forgotten. Before Burton went on a downward quality spiral, aside from his work on animated features Frankenweenie and Corpse Bride, he directed excellent award-worthy movies.
An Academy Award directing nomination for Burton should have happened way back in 1988 for Beetlejuice or in 1990 for Edward Scissorhands. The real standout for Burton's directing skills, though, is Ed Wood. It nabbed a win for Martin Landau but both Burton and star Johnny Depp, the Academy overlooked.
Burton has the live-action Dumbo hitting theaters in 2019, and Beetlejuice 2 is on the horizon. Whether either will bring the director back to his glory days is yet to be seen, but if we could roll back the clock to 1994 and place his name in for a Best Director Oscar for Ed Wood, instead of, say, Woody Allen for Bullets Over Broadway, that would be wonderful.
Ready for a shock: Rob Reiner has never received a nomination for the Best Director Oscar.
How do you make a movie as great as The Princess Bride or When Harry Met Sally… and not get an Oscar nomination for best director? We will never know the answer to that question, but here's a theory: Comedy. It's not Oscar nomination gold, and it just happens to be what Rob Reiner does so well. He even made politics funny and romantic with The American President.
Reiner isn't just a comedy director, though, he's responsible for A Few Good Men and Misery, and the movie that should have earned him an Oscar nomination for Best Director, the pure dramatic perfection that is Stand by Me. Granted, I fully support Oliver Stone winning the Best Director Oscar in 1987 for Platoon, and it was a very competitive year: David Lynch for Blue Velvet, Woody Allen for Hannah and Her Sisters, James Ivory for A Room With a View, and Roland Joffé for The Mission.
But did Woody Allen need to be nominated in 1990 for Crimes and Misdemeanors over Reiner for When Harry Met Sally…? What movie do you remember decades later? Exactly — Allen took a spot that he didn't deserve like Meryl Streep does time and time again for acting.
If it's any constellation, the Golden Globe Awards love Reiner – he's been nominated for directing four times but has never won. Sigh.
I love Brazil, but it's just too weird for Oscar. You could say that about much of Terry Gilliam's work; it doesn't mean he's not a great director (or writer) he simply makes off-kilter movies that have a dark humor and lots of social commentary. The large audience appeal doesn't exactly exist for those types of movies, nor does science fiction in the Best Directing category at the Academy Awards, just ask Christopher Nolan or Ridley Scott.
Gilliam's standout directing Oscar nomination worthy film is 12 Monkeys, a much better movie with staying power over Babe. I love pigs, but I couldn't even remember Babe's existence until I had to look up the 1996 Best Directing Oscar Nominees. I watch 12 Monkeys at least once a year to marvel in its sci-fi world building and twists and turns.
Gilliam's work in recent years has not warranted accolades, so it's really unfortunate that he was overlooked for 12 Monkeys. But, he's still working; there is hope that Gilliam will one day get his Best Director Oscar nomination.
The Academy enjoys Cameron Crowe's writing — he's been nominated twice for screenplays (Almost Famous, Jerry Maguire). He won for Almost Famous, and Jerry Maguire was also nominated for Best Picture. When it comes to directing, though, Crowe gets the shaft. Which is shocking because any director that can get such a fantastic, Oscar-winning performance out of Cuba Gooding Jr. must be a phenomenal talent (you've seen Cuba's work since Jerry Maguire, right?).
Crowe has not given the Academy much to work with since his last great directing gig — Vanilla Sky. It's time for the slump to end but without any movies on the horizon, who knows how long Crowe will have to wait for a Best Directing Oscar nomination.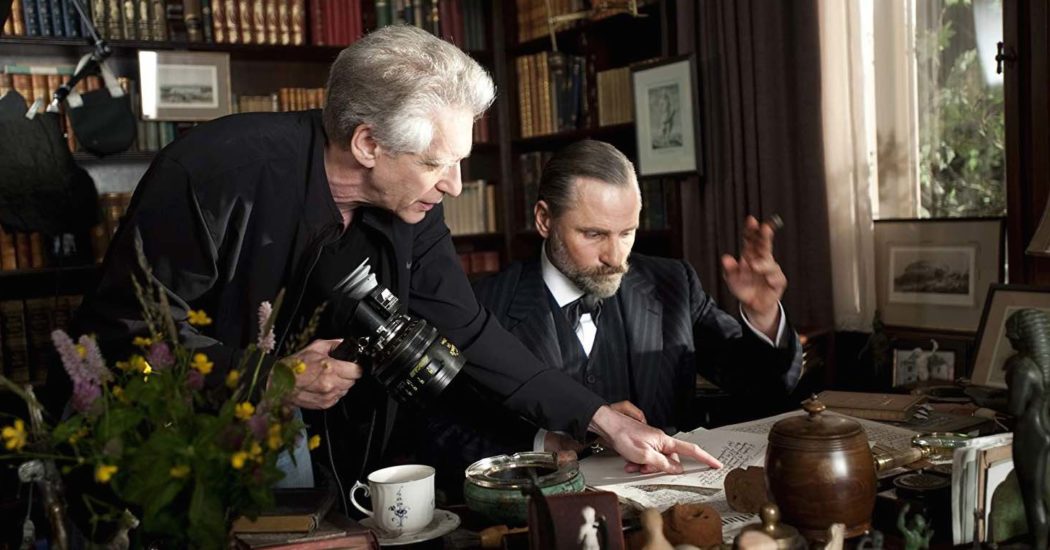 The man behind The Fly has had his movies recognized in multiple categories at the Academy Awards, but David Cronenberg has never nabbed a Best Director Oscar nomination. It's somewhat criminal considering his work on Eastern Promises and A History of Violence, plus Crash (albeit a total non-starter from the moment he yelled action due to its story).
The Cronenberg-Viggo Mortensen pictures were perfect for the Academy, and yet they still ignored him – Mortensen did receive an acting nomination for Eastern Promises. 
Perhaps it's because of Cronenberg's work in body horror, and the Academy can't separate him from that work. Or he's too obtuse, refusing to make pictures that are duplicates of each other and enjoys challenging the audience. Or the Academy don't know what they're doing.
Regardless, Cronenberg remains an auteur-level filmmaker who has never gotten a Best Director Oscar nomination.
Other Great Directors Without a Best Director Oscar Nomination
It's easy to argue whether the following directors are or were ever at the level of an auteur, but let's not do that. We'll just recognize the fact that they are or were great filmmakers who on at least one occasion deserved a Best Director Oscar nomination.
The Academy Award nominations announcement takes place on January 22, 2019, and the recent announcement of the Directors Guild of America nominations can clue us in as to who the frontrunners are for a Best Directing Oscar nomination.
Who deserves to win the 2019 Best Director Oscar? In my personal opinion, Cuarón or Lee. But here's a fun fact: The Best Director Oscar has never gone to a director of a foreign language film. That could complicate things for Cuarón. And if Lee does take it home, I will happily update this list to reflect his much-deserved win.