Moviegoers should be at the point where they are wondering what has happened to Tim Burton. The extremely talented director appears to have lost his way, churning out easily forgetful movies that are making any future projects he creates happily avoidable–his latest being the practically disastrous Miss Peregrine's Home for Peculiar Children.
Based on the best selling novel by Ransom Riggs of the same name, Miss Peregrine's Home for Peculiar Children could have been an excellent fantasy tale; not as grand as Harry Potter but at the very least on par with Percy Jackson. Instead, it should be buried with the likes of failed video game movie adaptations, of which we all know are some of the worst movies ever made. Miss Peregrine's Home for Peculiar Children shows promise from the synopsis only for those who have not read the book. Miss Peregrine (Eva Green) has a special power that enables her to create a time loop in order to protect the gifted children in her care from harm–be it man made, such as WWII bombings, or from within the "peculiar" community in the form of a scientist gone mad named Barron (Samuel L. Jackson). Miss Peregrine's children live safely in their loop, as do other children around the world, and never grow old because they repeat the same day each and every day. It's quite a sight to see when the loop resets, as the effects are well done, but that's about where the awe in Miss Peregrine's Home for Peculiar Children ends.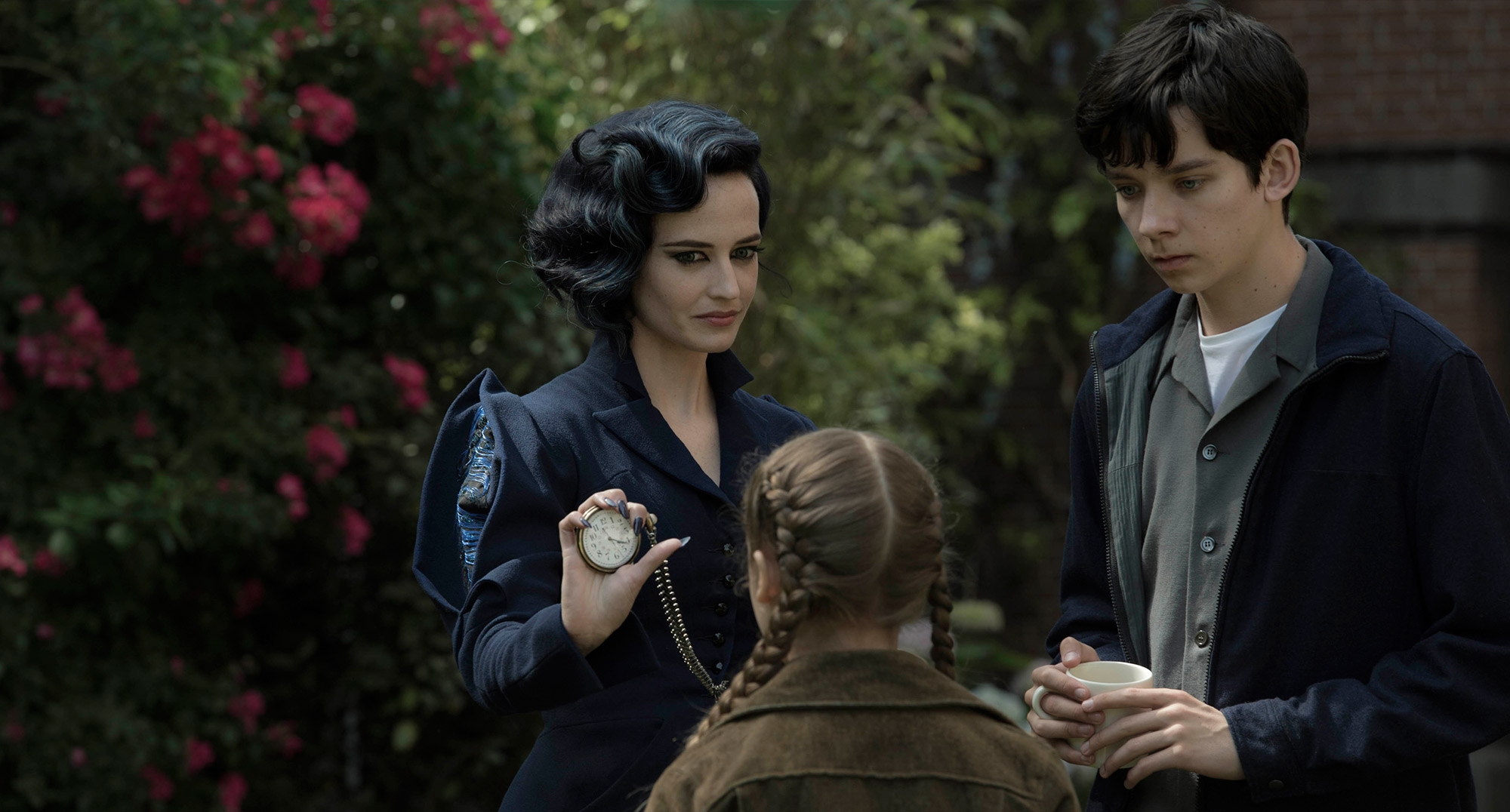 There is a long list of problems with Miss Peregrine's Home for Peculiar Children but one stands out as the greatest: sacrificing character for peculiarities. The entire film is dedicated to consistently showing the peculiarities of the children in Miss Peregrine's care, without giving them any sort of depth or real purpose in the larger story. The viewer understands there is danger, and the backstory is explained well enough, but the plot continually returns to displaying a character's peculiarity instead of their motivations, desires, or history; wanting to live through the next loop cycle is not enough. Seeing a teen girl create fire with her hands one time is enough; by the third time you'd like to know a little more about how this peculiarity affects her life (besides having to wear gloves). Or seeing bees fly out a boy's body is great, but how did that work before he came to the home? Then there is the boy who can bring life to inanimate objects (and the human variety, too). He's fascinating, with his brooding sense of self and seemingly wicked mindset. What really lurks within him you'll never know, because sadly it is not revealed.
This is the pattern throughout Miss Peregrine's Home for Peculiar Children: to tell and not show; to comment upon but not explain; to dramatize the least interesting character points for the sake of trying to create a fantastical land that is all but interesting. Even the monsters in the film are problematic, as they look like they came from the mind of Guillermo del Toro, not Burton. If it weren't for the white eyes of Jackson's Barron there would be absolutely nothing terrifying about Miss Peregrine's Home for Peculiar Children–unless you count Jackson's performance, which is so rooted in camp and exaggeration that it's difficult to keep a straight face when he enters the frame.
For all of the faults one can find in Miss Peregrine's Home for Peculiar Children, one is award worthy–the twins. There are a set of twins under Miss Peregrine's care that spend their days covered from head to toe. Their clothing looks like something a mummy would wear, or possibly a person in an asylum. It is not until the end of the film that their peculiarity is revealed, and with its reveal comes an emphatic, "what?!." For those who have read the book, you know what to expect–and one can only hope that the book explained it much better. In the film, it's absolutely ridiculous that the twins peculiarity was not used prior to the final battle. They could have saved the day long before half of the terrible things happened, and Barron would have been a fleeting memory that was wiped out with the lifting of a hood. If the twins big reveal is how the book ends, too, then how it became such a sensation should be one of the greatest mysteries of all time because readers should have been incredibly angry.
Miss Peregrine's Home for Peculiar Children is just one large disappointment after another. If Eva Green can't save a movie, nothing can–and nothing can save Miss Peregrine's Home for Peculiar Children.