Synopsis: At 29, the most long-term relationship Sasha (Leighton Meester) and Paige (Gillian Jacobs) have ever been in is with each other, using their co-dependent friendship as an excuse not to venture out into the dating world alone. But when Paige meets nerdy Tim (Adam Brody) and starts to get serious for the first time, the nature of their friendship begins to shift. Fearing she's being cast aside, Sasha tries to keep their relationship the same, but does growing up also mean growing apart?
Release Date: December 5, 2014     MPAA Rating: PG-13
Genre(s): Comedy,
Film Review

In 2013, writer/director Susanna Fogel and her best friend/writing partner, Joni Lefkowitz, grabbed the brass ring; a series that the pair had been developing called "Chasing Life" moved into production. So, what do two recently successful television creators do with their down time? Make a movie called Life Partners.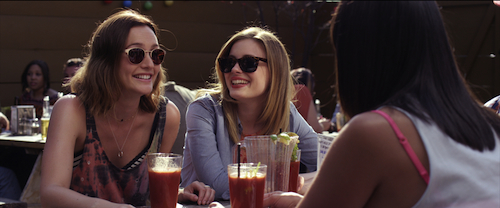 Life Partners is about a pair of best friends who seem destined to grow old together. Sasha (Leighton Meester from The Judge) is a lesbian musician who works a crappy receptionist job while she tries to complete her debut album, a project in which she seems to be losing interest. Paige (Gillian Jacobs from "Community") is a straight lawyer who believes that she will forever be single because she can't find a guy that she likes as much as she likes Sasha. Together, the two hang out, drink wine, and have T.V. nights where they watch "America's Next Top Model." Just when Paige is about to give up on men, she meets Tim (Adam Brody from Seeking A Friend For The End Of The World). Suddenly, Sasha finds herself replaced in Paige's life, with Tim encroaching on T.V. night and taking Paige away from important events like birthday getaways. Feeling alone, Sasha finds herself a girlfriend to fill the void left by Paige, but everyone around them can plainly see that she's not happy. Sasha and Paige have to find a way to repair their friendship, with or without Tim.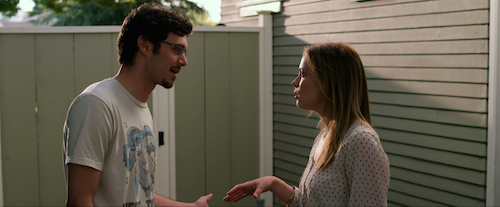 Just as one might expect, the screenplay for Life Partners is somewhat autobiographical; Fogel and Lefkowitz wrote about what their own relationship went through when Lefkowitz met her future wife. The story is one that has been told before, but never quite in this way. It's a nice look into the friendship of two women, and the strain that can be put on it when one finds a new lover. The movie itself is highly enjoyable, if a bit pedestrian; the plot is predictable, but it hits all of the right beats and notes. There's a really fun synchronicity between the performances of Meester and Jacobs and the writing of Fogel and Lefkowitz, as if the two characters were written specifically for the two actresses. There's also a ton of heart and soul in the film, and that makes it a lot of fun to watch. There's no overabundance of confusing plots points to follow, just a bunch of charismatic characters in amusing situations. Life Partners is a good movie to turn on when you want to just tune out and enjoy watching without thinking.

The musical selections that are used in Life Partners reflect exactly what the movie is: a happy, lightweight comedy. The soundtrack is packed full of cheerful, poppy bubblegum music by indie artists with names like Katie Herzig, Cotton Jones, and E.D. Johnson. The tunes are all pretty interchangeable, and therefore basically disposable, but as far as capturing the moments in the film, they're dead on. None of the music is memorable enough to make the soundtrack album go platinum or anything like that, but the smiling rock soundtrack is exactly the type of musical foundation that a movie like Life Partners should have.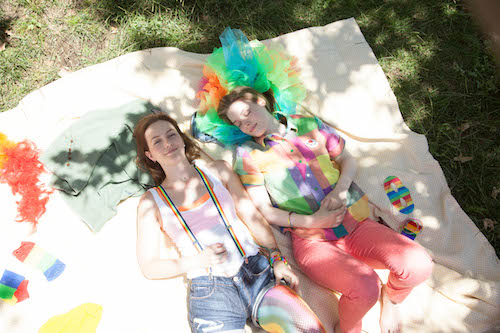 One would think that the humor in a comedy with a bunch of lesbian characters would be raunchy, but Life Partners isn't crude at all. The film isn't rolling-on-the-floor funny, but it does have its share of amusing moments, and they're all clever, cute little gags. Some of it is verbal, like when the characters make the statement that "all lesbians are named Jen," an observation that is reinforced by two of the main characters' best friends being named Jen and Jenn, played by Gabourey Sidibe (Precious) and Beth Dover ("Childrens Hospital"), respectively. Other comedy comes from behavior, such as when Paige passive-aggressively does a cautious three-point-turn in her car after getting into a minor fender-bender outside her home. Whether through words or actions, much of the humor comes from the interplay between Leighton Meester and Gillian Jacobs, their self-deprecating relationship making both of their characters likable and comical. Life Partners is good for a few chuckles, if not many belly laughs.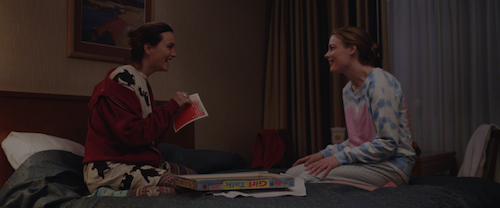 Cast and Crew
Director(s): Susanna Fogel
Producer(s):
Screenwriter(s): Susanna FogelJoni Lefkowitz
Story: 
Cast: Leighton Meester (Sasha)Gillian Jacobs (Paige)Gabourey Sidibe (Jen) Beth Dover (Jenn)Adam Brody (Tim)
Editor(s):
Cinematographer: Brian Burgoyne
Production Designer(s):
Costume Designer: 
Casting Director(s): 
Music Score: Eric D. Johnson
Music Performed By: 
Country Of Origin: USA