There's little doubt that Alfred Hitchcock is one of the biggest (if not THE biggest) influences in the world of cinema. Many successful directors owe a huge debt of gratitude to the Master of Suspense, everyone from Robert Zemeckis (What Lies Beneath) to David Fincher (Se7en, Panic Room), from Steven Spielberg (Jaws, Duel) to David Lynch (just about every Lynch film). The supreme Hitchcock worshipper, however, is Brian De Palma, whose entire early career, a resume which includes movies like The Fury, Body Double, and Blow Out, seems to pay tribute to the big guy. Case in point; De Palma's 1980 Psycho homage Dressed to Kill.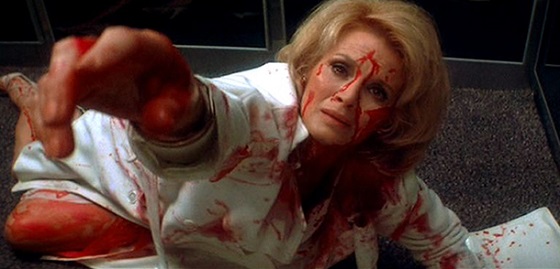 Dressed to Kill stars Angie Dickinson ("Police Woman") as Kate Miller, a housewife who, bored with her routine sex life with her husband, has taken to having extramarital affairs, even going so far as to proposition her own therapist, Dr. Robert Elliott (Michael Caine from The Dark Knight Rises). One day, she flirts with a man at an art museum, and after a tryst in the back of a taxi cab, goes back to his apartment with him for the night. While leaving the next morning, Kate is murdered by a tall blonde woman with a straight razor in the elevator of her recent conquest's building. The only witness to the murder is Liz Blake (Robocop's Nancy Allen), a high-end call girl who ends up becoming both a suspect for the police and a target for the murderer. Along with Kate's curious and resourceful son, Peter (Keith Gordon from Christine and The Legend of Billie Jean), Liz begins to suspect that the murderer is one of Dr. Elliott's ex-patients, a transgender woman named Bobbi (voiced by De Palma pal William Finley from Eaten Alive) for whom Dr. Elliott refused to authorize a sex change operation. Liz and Peter try to convince the police that Bobbi is the real culprit, while Liz continues to be stalked by the ruthless killer.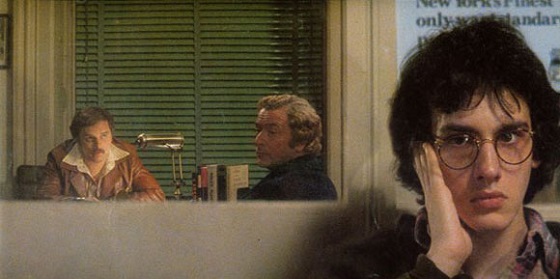 Although Brain De Palma was already an established filmmaker by the time he wrote and directed Dressed to Kill, he was still a few years away from making Scarface, the film that would really put him on the Hollywood map. Because of this, Dressed to Kill has an indie, artsy feel to it that is absent in some his later work. Although it is primarily a crime thriller, Dressed to Kill has elements of horror, erotica, mystery, even a few sections of slapstick comedy, and it does it all without ever losing its focus. It is, after all, a Brain De Palma film, and if there's one thing De Palma knows, it's focus.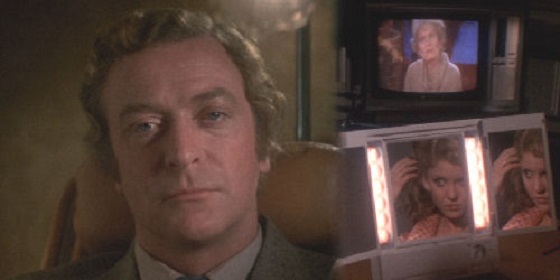 There can be no doubt that Dressed to Kill is essentially a love letter from De Palma to Hitchcock, even more so than De Palma's other movies. Most specifically, Dressed to Kill is a cool tribute to Psycho. It begins and ends with shower scenes, a not-so-subtle nod to one of the most famous scenes in cinematic history. Although she is given top billing, Angie Dickinson is killed off a little over thirty minutes into the movie, a move that echoes what Hitch did to Janet Leigh. The movie is full of red herrings and false flags, McGuffins and misdirection, all things that would make the Master proud. Hitchcock didn't invent the twist ending, but he did help perfect it, and Dressed to Kill has a conclusion that is just as shocking as Norman Bates' rushing through the door dressed as his mother. To top it all off, Dressed to Kill features a Psycho-esque resolution, with a psychiatrist spoon-feeding exposition to the audience to make sure that they fully understood the ending. Brian De Palma makes no excuses for the similarities between Dressed to Kill and Psycho. Nor does he make any apologies.
Of course the Hitchcock influence doesn't stop with the plot elements and story beats; Brian De Palma's visual style has always been heavily reminiscent of Hitchcock, and Dressed to Kill is an excellent example of it. The most obvious borrowed technique is the frequent use of split screen, something De Palma used to demonstrate parallel timelines in Carrie and Phantom of the Paradise. He uses it again this way in Dressed to Kill to ingeniously show a simultaneous conversation that Liz and Dr. Elliot have at the same time, but with different people. De Palma also uses his split screen to illustrate memories in the characters, fading a pair of underwear or a wedding ring in on one side of the screen as the location of the item is recalled. Photographically, cinematographer Ralf D. Bode (Saturday Night Fever, Coal Miner's Daughter) also invokes a little Hitchcock through his slick use of reflections and his utilization of shallow depth of field. No homage to Hitchcock is complete without paying visual tribute, and Dressed to Kill does it well.
Dressed to Kill was made at the beginning of the Golden Age of the Slasher Film, and it does have some slicey and dicey elements, but it can't really be considered a slasher. The body count of the film is, essentially, limited to just one, although that one screen kill, Kate Miller's demise in the elevator, is one of the greatest scenes in horror history, a master class of both suspenseful storytelling and effective filmmaking. Still, one kill does not a slasher make, so Dressed to Kill doesn't actually earn the label. It's got the right spirit, but it's really more of a proto-slasher, a slasher without the slashing. But that's fine. Even Psycho only has two onscreen killings, so the low body count is just par for the course.
There are a handful of long scenes in Dressed to Kill that are completely without dialogue, so it goes without saying that the score is of the utmost importance to the movie. The music was composed by the prolific Pino Donaggio who, in addition to scoring many of De Palma's movies like Carrie and Body Double, also did the soundtracks to classic fright flicks like Don't Look Now, Crawlspace, and Tourist Trap. Most of the cinematic background stuff is typically suspenseful Donaggio, but the music that accompanies the wordless sections are almost like symphonies, moving the events of the scene along like a flowing river. In one scene, when Kate plays cat-and-mouse with the stranger at the art museum with whom she eventually goes home, Donaggio's score illustrates the give-and-take between the characters, the tension and release of their flirtatious little game. In the opening shower scene of the movie, which is one of the most erotic moments in the film, Kate watches her husband shave while she showers, touching herself as she gazes upon his form. Donaggio's music builds along with her excitement, until the entire scene boils over into its surprise conclusion. Pino Donaggio's soundtrack for Dressed to Kill is the icing on Brian De Palma's cake.
There is and will always be only one Alfred Hitchcock, but his disciples keep his narrative ideas and cinematic theories going strong. It is said that imitation is the sincerest form of flattery, and as far as copies of Hitchcock movies go, you could do worse than Dressed to Kill. A lot worse. Don't even get me started on Gus Van Sant's Psycho.