Oscar season is here again, and that means Hollywood gets to tell you what movies are good.  Of course, I do that year-round, so you can trust me.  The 90th Academy Awards Ceremony is March 4th, but you can place your bets on the nominees right now.  And, as always, I'm here to help you sort your way through them with an Oscar Preview.
DISCLAIMER: Once again, these are the opinions of me, James Jay Edwards, and do not necessarily reflect those of FilmFracture or the other writers therein.  These opinions might not even reflect my own thoughts by the time the ceremony rolls around.
Best Picture
Three Billboards Outside Ebbing, Missouri
This year's crop of Best Picture nominees excites me, because with the exception of Darkest Hour (and maybe The Post), this is not your typical Oscar fare.
The most interesting thing about this batch is that there are only nine nominees, when the Academy lets it go up to ten.  What's missing?  For my money, I'd toss The Disaster Artist in there.  Oh, and there are two horror-ish titles in there with Get Out and The Shape of Water.  Three Billboards has been cleaning up other awards, but Get Out has been winning most of the critic's guilds' top honors.  And The Post is as timely as it's going to get.
It's also a little fun to note that Michael Stuhlbarg is in no fewer than three BP nominees, and Timothée Chalamet, Tracy Letts, and Caleb Landry Jones are each in two.  Good actors doing good work.
Prediction – My heart says Get Out, since it was the best movie of last year, but my head says The Post will pull a Spotlight and take only this award, because it's the movie that America needs right now.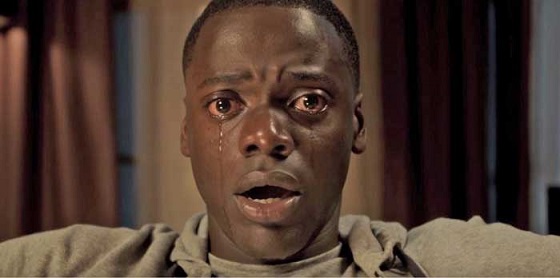 Best Actor
Timothée Chalamet – Call Me By Your Name
Daniel Day-Lewis – Phantom Thread
Daniel Kaluuya – Get Out
Gary Oldman – Darkest Hour
Denzel Washington – Roman J. Israel, Esq.
I love the fact that Daniel Kaluuya and Timothée Chalamet are nominated here.  Both are hot young stars, and both are very deserving, although I'll bet Tom Hanks is pretty pissed off right about now.  I doubt either Kaluuya or Chalamet will take it, as the other noms are all big heavies.  And, as usual, the best performance of the year wasn't even nominated (James McAvoy in Split).
Prediction – I think sentiment will win out and, with Phantom Thread being announced as his last movie, Daniel Day-Lewis will win.
Best Actress
Sally Hawkins – The Shape of Water
Frances McDormand – Three Billboads Outside Ebbing, Missouri
Margot Robbie – I, Tonya
Saoirse Ronan – Lady Bird
Meryl Streep – The Post
Streep is nominated here on reputation.  She was good in The Post, but the other four nominees were all great in their movies.  Frances McDormand has the inside track, but Sally Hawkins is picking up steam.  Saoirse Ronan might be even money, and Margot Robbie is the dark horse.
Prediction – I think McDormand will edge Hawkins by a nose.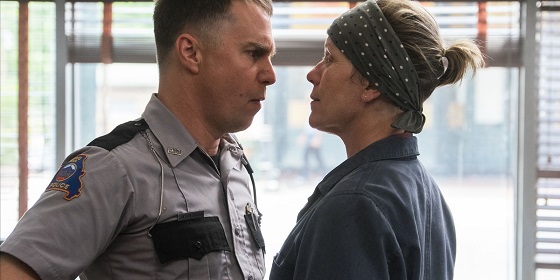 Supporting Actor
Willem Dafoe – The Florida Project
Woody Harrelson – Three Billboards Outside Ebbing, Missouri
Richard Jenkins – The Shape of Water
Christopher Plummer – All the Money in the World
Sam Rockwell – Three Billboards Outside Ebbing, Missouri
This is a tough one.  Every single performance was amazing.  Christopher Plummer gets the MVP award for essentially bleeping Kevin Spacey out of All the Money in the World, and everything about the Three Billboards ensemble was terrific.  It is very nice to see Willem Dafoe playing a sweet, good-natured character for a change (Willem DaFriend, if you will).
Prediction – I'd love for Dafoe to take this, as he is generally the perennial bridesmaid in things like this.  And if the Three Billboards guys split votes, it could happen.  But Sam Rockwell will most likely win.
Supporting Actress
Mary J. Blige – Mudbound
Allison Janney – I, Tonya
Lesley Manville – Phantom Thread
Laurie Metcalf – Lady Bird
Octavia Spencer – The Shape of Water
This one is a two-horse race between Allison Janney and Laurie Metcalf.  As for the others, well, as they say, it's an honor to be nominated.
Prediction – I think Janney takes it, if only because she does more acting in I, Tonya while Metcalf seems to be playing a version of herself.
Director
Paul Thomas Anderson – Phantom Thread
Guillermo del Toro – The Shape of Water
Greta Gerwig – Lady Bird
Christopher Nolan – Dunkirk
Jordan Peele – Get Out
Heavyweights like PTA and Nolan mixed with newcomers like Greta Gerwig and Jordan Peele.  I'd love to see Gerwig walk with this one, but GdT directed the hell out of The Shape of Water.  But this is also Nolan's first Best Director nomination, so he may win on reputation alone.
Prediction – Del Toro wins, and Greta Gerwig is the first to congratulate him (followed by Jordan Peele).
Animated Feature
The Boss Baby
The Breadwinner
Ferdinand
Loving Vincent
You see that – Oscar Nominee The Boss Baby!
This one is another two-horse race between Loving Vincent and Coco, and while Loving Vincent is the more impressive feat (every frame hand painted!), Coco is the better movie.
Prediction – Coco.
Documentary Feature
Abacus: Small Enough to Jail
Faces/Places
Icarus
Last Men in Aleppo
Strong Island
Interesting list of nominees here.  No LA 92, no Whose Streets?, and no The Work.  Of those nominated, Strong Island is the heaviest, and Faces/Places is the most charming.
Prediction – Charm will win out.  Faces/Places.
Foreign Language Film
A Fantastic Woman (Chile)
The Insult (Lebanon)
Loveless (Russia)
On Body and Soul (Hungary)
The Square (Sweden)
In the interest of full disclosure, I will admit that the only one of these movies that I have seen is The Square, and I wasn't impressed.  Thelma is the big snub here.
Prediction – Doesn't matter.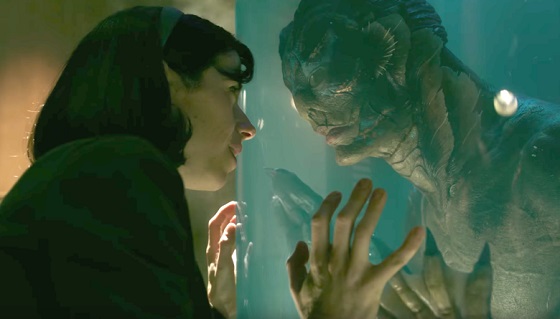 Original Screenplay
The Big Sick – Emily V. Gordon, Kumail Nanjiani
Get Out – Jordan Peele
Lady Bird – Greta Gerwig
The Shape of Water – Guillermo del Toro, Vanessa Taylor
Three Billboards Outside Ebbing, Missouri – Martin McDonagh
This is perhaps the toughest category of the evening, because every one of these screenplays is terrific, and each one for different reasons.  You're pitting the socially conscious Get Out against the nostalgic Lady Bird, and the tense-and-twisting Three Billboards against the majestic The Shape of Water.  And The Big Sick is just creative enough to be a big X-factor.
Prediction – Since the screenplay awards are a bit like the Miss Congeniality award that is given to movies that don't win anything else, I am going to grudgingly predict that The Big Sick will win this.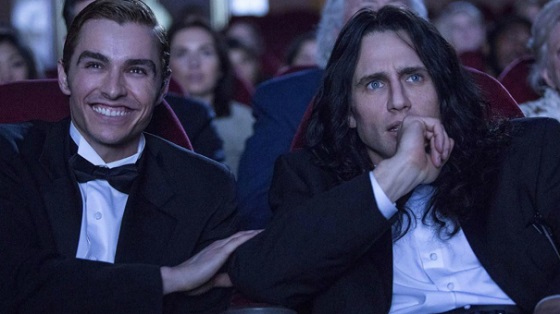 Adapted Screenplay
Call Me By Your Name – James Ivory
The Disaster Artist – Scott Neustadter, Michael H. Weber
Logan – Scott Frank, James Mangold, Michael Green
Molly's Game – Aaron Sorkin
Mudbound – Virgil Williams, Dee Rees
Not quite as tough of a choice as Original Screenplay, but still packed with great nominees.  The academy loves Aaron Sorkin, but it also loves James Ivory.  And The Disaster Artist is only nominated here…hmm…
Prediction – Sorkin and Molly's Game will steal this one from Neustadter, Weber, and The Disaster Artist.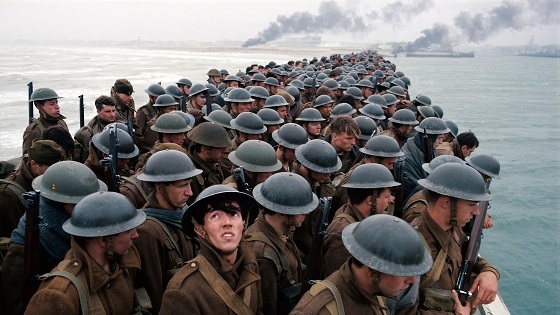 Original Score
Dunkirk– Hans Zimmer
Phantom Thread – Jonny Greenwood
The Shape of Water – Alexandre Desplat
Star Wars: The Last Jedi – John Williams
Three Billboards Outside Ebbing, Missouri – Carter Burwell
Another toughy.  Star Wars sees Williams basically recycling the same themes that he has been for forty years, and even if he does it brilliantly, we've still heard it all before.  Zimmer's score for Dunkirk was a phone-in (as if you could even hear it under that terrible sound mixing).  That leaves Greenwood with Phantom Thread, Desplat with The Shape of Water, and Burwell with Three Billboards.  All are worthy.
Prediction – I'm pulling for Greenwood, since his score was the best aspect of Phantom Thread, but I think Desplat's The Shape of Water has this one.
Original Song
"Mighty River" – Mudbound – Mary J. Blige, Raphael Saadig, Taura Stinson
"Mystery of Love" – Call Me By Your Name – Sufjan Stevens
"Remember Me" – Coco – Kristen Anderson-Lopez, Robert Lopez
"Stand Up For Something" – Marshall – Diane Warren, Lonnie R. Lynn
"This is Me" – The Greatest Showman – Benj Pasek, Justin Paul
This is another one that we all thought we'd never see – Oscar Nominee Sufjan Stevens!
Really, this will come down to "Mystery of Love" and "Remember Me."
Prediction – Coco's "Remember Me" will take it, and there won't be a dry eye in the house at the performance.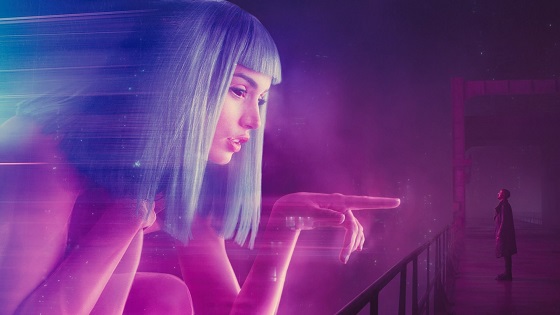 Cinematography
Blade Runner 2049 – Roger A. Deakins
Darkest Hour – Bruno Delbonnel
Dunkirk – Hoyte van Hoytema
Mudbound – Rachel Morrison
The Shape of Water – Dan Laustsen
Could this be Roger Deakins' year?!?  The absence of an Emmanuel Lubezki movie helps (Chivo's 2017 output was Terrence Malick's Song to Song), but there's still stiff competition from Dunkirk's Hoyt van Hoytema and The Shape of Water's Dan Laustsen.  And historically speaking, Rachel Morrison breaks the glass ceiling as the first female cinematography nominee.
Prediction – I really, truly believe this is Deakins' year.  Besides the fact that he's a sentimental favorite, Blade Runner 2049 looks amazing.
Film Editing
Baby Driver – Paul Machliss, Jonathan Amos
Dunkirk – Lee Smith
I, Tonya – Tatiana S. Riegel
The Shape of Water – Sidney Wolinsky
Three Billboards Outside Ebbing, Missouri – Jon Gregory
Editing will come down to Baby Driver vs. Dunkirk, just because those two were both technical marvels.  Although the cutting in I, Tonya is pretty impressive, too, so there could be an upset.
Prediction – Baby Driver.  Because I love it, and it only got technical nominations (Edgar Wright should have been a shoe-in for Best Director).
Sound Editing
Baby Driver – Julian Slater
Blade Runner 2049 – Mark Mangini, Theo Green
Dunkirk – Richard King, Alex Gibson
The Shape of Water – Nathan Robitaille, Nelson Ferreira
Star Wars: The Last Jedi – Matthew Wood, Ren Klyce
I can't believe that Dunkirk is up for a sound award.  The sound was the only element in the movie that was bad.  As for good sound editing, nothing can touch Baby Driver's slick combination of SFX, dialogue, and music.
Prediction – Baby Driver.
Sound Mixing
Baby Driver – Julian Slater, Tim Cavagin, Mary H. Ellis
Blade Runner 2049 – Ron Bartlett, Doug Hemphill, Mac Ruth
Dunkirk – Mark Weingarten, Gregg Landaker, Gary A. Rizzo
The Shape of Water – Christian Cooke, Brad Zoern, Glen Gauthier
Star Wars: The Last Jedi – David Parker, Michael Semanick, Ren Klyce, Stuart Wilson
Wow.  Dunkirk is up for both sound awards.  Hopefully Christopher Nolan hires the guys who did the mixing for Blade Runner 2049 for his next movie, as it was the anti-Dunkirk; that movie understood how to shake the seats without deafening its audience.
Prediction – For God's sake, please, Blade Runner 2049 and not Dunkirk.  Don't encourage Christopher Nolan like that.
Ceck out all of the nominees for the 90th Academy Awards (without my snarky comments) at http://www.oscars.org/oscars/ceremonies/2018