Synopsis: Oldboy is a provocative, visceral thriller that follows the story of Joe Doucette, a man who is abruptly kidnapped and held hostage for 20 years in solitary confinement, for no apparent reason. When he is suddenly released without explanation, he begins an obsessive mission to find out who imprisoned him, only to discover that the real mystery is why he was set free.
Release Date: November 27, 2013     MPAA Rating: PG-13
Genre(s): Drama, Thriller
Film Review
Spike Lee Remakes Chan-wook Park's Oldboy Without Any New Twists
Production
When Hollywood remakes movies, it's usually either to correct flaws in the original or to utilize newer technologies that were previously unavailable. So, why remake Oldboy, Chan-wook Park's beloved and respected masterpiece that is barely ten years old? Because you're Spike Lee, that's why.
Oldboy is the story of Joe Doucett (True Grit's Josh Brolin), an alcoholic cad who, after blowing a big business deal, gets blackout drunk and wakes up imprisoned in a hotel room. In the room, there are clean clothes in the drawers, food is slid under the door, and a television plays workout shows, martial arts movies, and news reports from the outside world.
It is through these news reports that Joe learns his ex-wife has been murdered, he is the chief suspect, and his daughter has been shipped off to an adoptive family. Joe uses his time in the room to quit drinking, build his body, and teach himself how to fight. After twenty years, Joe is inexplicably released and makes it his life's mission to find whoever locked him up and exact his revenge while clearing his name and finding his daughter.
Director Spike Lee (
Do the Right Thing
,
Malcolm X
) keeps the essence of Chan-wook Park's original film intact, yet Americanizes it. Screenwriter Mark Protosevich (
I Am Legend
) uses the same source material as Park's film, yet still makes it feel fresh. It follows the storyline fairly closely, but has a markedly different feel; Lee's film lacks the visceral impact of Park's original, but adds a heaping helping of suspense, making it more of a mystery than a revenge film.
That's not to say Oldboy is not violent; on the contrary, it's extremely violent, with much of the carnage coming from the legendary claw hammer that has become synonymous with the film's title. But the violence is purposeful, adding to the existing narrative rather than building a separate one.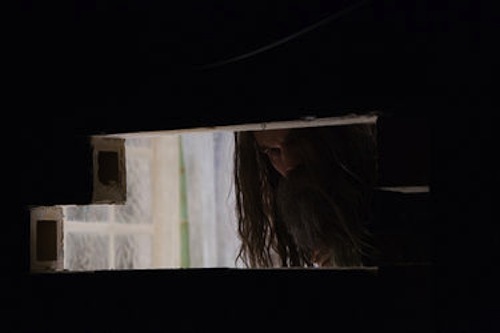 Oldboy
is built on twists and turns in the plot and, unfortunately, those familiar with Chan-wook Park's film are at a disadvantage. Viewers who have not seen the original will enjoy
Oldboy
a bit more, just because they won't see it coming. Park fans can still appreciate Lee's version, but they won't be shocked by what is frankly one of the greatest surprise endings this side of
The Sixth Sense
. Still, as a westernized re-imagining of a classic film, it works.
Oldboy
is a violent, tense, and over-the-top update.
Acting
The cast Spike Lee has assembled for Oldboy is top-notch, with just enough familiar faces to sell it as a Hollywood production. Josh Brolin owns the film, as his Joe Doucett is in basically every scene, and he plays a great borderline dramatic actor/action hero. Along the way, he is aided by Michael Imperioli ("The Sopranos") as a childhood friend and Elizabeth Olson (Martha Marcy May Marlene) as a compassionate medical volunteer, and both are good sidekicks.
Opposing Joe are heavyweight character actors as well; Samuel L. Jackson (Django Unchained) plays the manager of the hotel prison and Sharlto Copley (District 9, Elysium) stars as the enigmatic Stranger who has imprisoned Joe, both being effective villains. The rest of the cast is rounded out by glorified extras and battling stuntmen, but all are completely convincing within the context of the film. Oldboy is a film that has only a handful of truly important roles, and all of them are cast perfectly.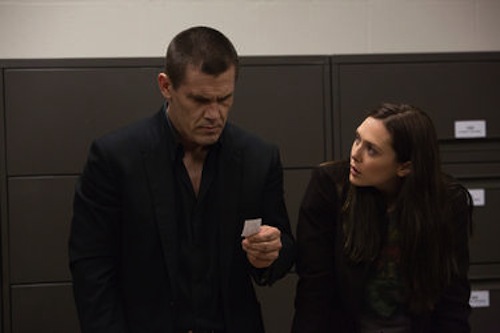 Directing
There's little question that Spike Lee is one of the most influential filmmakers of the last twenty years, but Oldboy also proves that he is at the top of his game. His vision for Oldboy shows intense respect for the original film, yet still injects his own style into it. Lee is smart enough to not mess with some things – the single-shot Joe-Versus-The-World fight is there, with a twist – but still manages to make Oldboy his own.
Along with cinematographer Sean Bobbitt (12 Years a Slave, Shame), Lee uses a smart mixture of wide angle and telephoto lenses to show the differences between Joe's imprisonment and his freedom. And, of course, Spike Lee inserts one of his signature double dolly shots. There are a ton of little things in Oldboy that give the impression Lee is an absolute perfectionist, but that's what's needed when re-imagining a cinematic classic: perfection. While Oldboy is not a perfect film, Lee's vision of it is a pretty successful combination of Park's legacy and his own spin.
Cast and Crew
Director(s): Spike Lee
Screenwriter(s): Mark Protosevich
Cast: Josh Brolin (Joe Doucett), Elizabeth Olsen (Marie Sebastian), Sharito Copley (Adrian/The Stranger), Samuel L. Jackson (Chaney), Michael Imperioli (Chucky)
Editor(s): Barry Alexander Brown
Cinematographer: Sean Bobbitt
Music Score: Roque Banos
Country Of Origin: USA