AFI FEST 2011 presented by Audi has announced much of the slate of programming for the festival, running November 3rd to the 10th. Free tickets are available starting October 27th, and on October 26th for AFI members and alumni. There a limited number of passes available for sale. More information about the festival can be found at AFI's website, www.afifest.com.
Opening Night Film and Gala:
J. Edgar: As seen through the eyes of Hoover himself, J. EDGAR explores the personal and public life and relationships of a man who could distort the truth as easily as he upheld it during a life devoted to his own idea of justice, often swayed by the darker side of power.
Clint Eastwood directed J. EDGAR from a screenplay by Dustin Lance Black. Leonardo DiCaprio stars in the title role. The film also stars Naomi Watts, Armie Hammer, Josh Lucas and Judi Dench. Produced by Eastwood, Brian Grazer and Robert Lorenz, J. EDGAR will be released by Warner Bros. Pictures in limited markets on Wednesday, November 9, 2011 and expand to a wide release on Friday, November 11, 2011.
Guest Artistic Director Pedro Almodóvar's Film Selections
LE CERCLE ROUGE: The "red circle" of fate ensnares Alain Delon in Jean-Pierre Melville's austere masterpiece about a Paris heist gone terribly wrong. DIR Jean-Pierre Melville. CAST Alain Delon, André Bourvil, Gian Maria Volontè, Yves Montand, Paul Crauchet, Paul Amiot, Pierre Collet, André Ekyan, Jean-Pierre Posier, François Périer. France.
EYES WITHOUT A FACE: Haunting, lyrical and elegant, EYES WITHOUT A FACE offer us Dr. Génessier (Pierre Brasseur), one of the greatest "mad
doctors" in all of cinema. DIR Georges Franju. SCR Pierre Boileau, Thomas Narcejac, Jean Redon, Claude Sautet. CAST Pierre Brasseur, Alida Valli, Edith Scob, François Guérin, Juliette Mayniel, Alexandre Rignault, Béatrice Altariba, Charles Blavette, Claude Brasseur. France.
THE KILLERS: Director Robert Siodmak turns Hemingway's six-page short story into a beautiful, tough, tragic thriller starring Burt Lancaster as an ex-boxer who can't outrun his fate. DIR Robert Siodmak. SCR Anthony Veiller from the short story by Ernest Hemingway. CAST Burt Lancaster, Ava Gardner, Edmond O'Brien, Albert Dekker, Sam Levine, Vince Barnett, Virgina Christine, Jack Lambert. USA.
LAW OF DESIRE: A 25th anniversary screening of Pedro Almodóvar's early masterpiece, a twisted love story featuring explosive performances from Antonio Banderas and Carmen Maura. DIR/SCR Pedro Almodóvar. CAST Eusebio Poncela, Carmen Maura, Antonio Banderas. Spain.
Almodóvar and Banderas will introduce the film. A conversation about Almodóvar's career, moderated by John Hopewell, Chief International Correspondent at Variety, will precede the film.
NIGHTMARE ALLEY: Tyrone Power gives a mesmerizing performance as an ambitious carnival barker with a fifth-rate circus in this terrifying and moving film noir classic. DIR Edmund Goulding. SCR Jules Furthman. CAST Tyrone Power, Joan Blondell, Coleen Gray, Helen Walker, Taylor Holmes, Mike Mazurki, Ian Keith. USA.
Galas and Special Screenings, films that spotlight the work of film masters, moving image icons and breakthrough talents:
Centerpiece Galas…
THE LADY: Luc Besson tackles the inspiring true story of Burmese activist, leader and political prisoner Aung San Suu Kyi, exquisitely portrayed by Michelle Yeoh. DIR Luc Besson. SCR Rebecca Frayn. CAST Michelle Yeoh, David Thewlis, Jonathan Raggett, Jonathan Woodhouse, Susan Wooldridge, Benedict Wong. France/UK.
CARNAGE: Roman Polanski directs a dream cast of Kate Winslet, Christoph Waltz, Jodie Foster and John C. Reilly in a razor-sharp, acidly funny comedy of ill manners. DIR Roman Polanski. SCR Yasmina Reza, Roman Polanski. CAST Jodie Foster, Kate Winslet, Christoph Waltz, John C. Reilly. France/Germany/Poland.
MY WEEK WITH MARILYN: Michelle Williams gives a luminous performance as Marilyn Monroe, ably supported by Kenneth Branagh and Judi Dench in this intimate portrait of the tragic Hollywood icon. DIR Simon Curtis. SCR Adrian Hodges. CAST Michelle Williams, Kenneth Branagh, Eddie Redmayne, Judi Dench, Emma Watson. UK.
LAW OF DESIRE: An Evening with Pedro Almodóvar: An evening in celebration of Pedro Almodóvar and the 25th anniversary of El Deseo, the production company that he founded with his brother, Augustin Almodóvar; the event will consist of a conversation with Pedro Almodóvar and a screening of El Deseo's first film, LAW OF DESIRE. DIR Pedro Almodóvar. SCR Pedro Almodóvar. CAST Eusebio Poncela, Carmen Maura, Antonio Banderas, Miguel Molina. Spain.
THE ARTIST: Silence is golden in director Michel Haznavicius' delightful and dialogue-less black-and-white feature about Hollywood's bumpy transition from silent films to "talkies." DIR/SCR Michel Hazanavicius. CAST Jean Dujardin, Berenice Bejo, John Goodman, James Cromwell, Penelope Ann Miller, Missi Pyle. USA.
SHAME: In director Steve McQueen's searing follow-up to HUNGER, Michael Fassbender delivers a fearless portrayal of a man spiraling out of control into sexual addiction. DIR Steve McQueen. SCR Abi Morgan, Steve McQueen. CAST Michael Fassbender, Carey Mulligan, James Badge Dale, Nicole Beharie. UK.
Special Screenings…
BUTTER: Jennifer Garner stars in this comedy about a Midwestern housewife who embarks on a ruthless campaign to conquer the world of competitive butter carving. DIR Jim Field Smith. SCR Jason A. Micallef. CAST Jennifer Garner, Ty Burrell, Olivia Wilde, Hugh Jackman, Ashley Greene, Alicia Silverstone, Rob Corddry, Pruitt Taylor Vince. USA.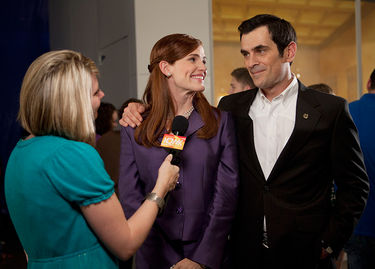 CORIOLANUS: In his directing debut, Ralph Fiennes masterfully adapts Shakespeare's gripping tragedy about power, politics and pride into a bracingly modern and urgent political thriller. DIR Ralph Fiennes. SCR John Logan. CAST Ralph Fiennes, Gerard Butler, Brian Cox, Vanessa Redgrave, Jessica Chastain. UK.
I MELT WITH YOU: Four friends gather for an annual birthday celebration in Big Sur and come face to face with the hard truths of who they have become. DIR Mark Pellington. SCR Glenn Porter (based on the story by Glenn Porter and Mark Pellington). CAST Thomas Jane, Jeremy Piven, Rob Lowe, Christian McKay, Carla Gugino, Sasha Grey. Canada/USA.
INTO THE ABYSS: In his fascinating exploration of a triple homicide case in Conroe, Texas, master filmmaker Werner Herzog probes the human psyche to explore why people kill – and why a state kills. Like a modern IN COLD BLOOD, Herzog's investigation unveils layers of humanity, making an enlightening trip out of ominous territory. DIR Werner Herzog. USA.
JEFF, WHO LIVES AT HOME: On his way to the store to buy wood glue, Jeff looks for signs from the universe to determine his path. However, a series of comedic and unexpected events leads him to cross paths with his family in the strangest of locations and circumstances. DIR/SCR Jay Duplass, Mark Duplass. CAST Jason Segel, Ed Helms, Judy Greer, Susan Sarandon. USA.
THE KID WITH A BIKE: Awarded the Grand Prix at this year's Cannes Film Festival, this tale of redemptive love bares the Dardennes' evocative signature style. CAST Cécile de France, Thomas Doret, Jérémie Renier, Fabrizio Rongione, Egon Di Mateo, Olivier Gourmet. Belgium/France/Italy.
MELANCHOLIA: Denmark's most celebrated and notorious filmmaker returns with a drama about depression, severely dysfunctional families and the end of the world. DIR/SCR Lars von Trier. CAST Kirsten Dunst, Charlotte Gainsbourg, Alexander Skarsgård, Brady Corbet, Cameron Spurr, Charlotte Rampling, Jesper Christensen, John Hurt, Stellan Skarsgård, Udo Kier, Kiefer Sutherland. Denmark/Sweden/France/Germany.
MISS BALA: Gerardo Naranjo's haunting and elegant film tells the story of a beauty pageant hopeful swept up in the violent world of Mexico's drug cartels. Naranjo is a graduate of the AFI Conservatory (AFI Class of 2001). DIR Gerardo Naranjo. DIR/SCR Gerardo Naranjo, Mauricio Katz. CAST Stephanie Sigman, Noe Hernandez, James Russo. Mexico's official foreign-language Oscar submission. Read Tom von Logue Newth's review of the film here.
WIM WENDERS: Captures the world of choreographer Pina Bausch and her dance company in spectacular 3D with thrilling performances of many of her most famous works. DIR/SCR Wim Wenders. CAST Ensemble of Pina Bausch's Tanztheater Wuppertal. Germany/France. Germany's official foreign-language Oscar submission.
RAMPART: Woody Harrelson gives a ferocious performance as a dirty cop who is embroiled in the Los Angeles Police Department's infamous Rampart corruption scandal. DIR Oren Moverman. SCR James Ellroy, Oren Moverman. CAST Woody Harrelson, Sigourney Weaver, Robin Wright, Ned Beatty, Ben Foster, Ice Cube, Anne Heche, Cynthia Nixon. USA.
WE NEED TO TALK ABOUT KEVIN: Tilda Swinton gives a career defining performance as Eva, a reluctant mother whose contentious relationship with her evil son sheds new light on the nature vs. nurture debate. DIR Lynne Ramsay. SCR Lynne Ramsay, Rory Stewart Kinnear. CAST Tilda Swinton, John C. Reilly, Ezra Miller. UK.
World Cinema, showcasing the most anticipated and prize-winning international films of the year:
ALMAYER'S FOLLY: Chantal Akerman loosely adapts Joseph Conrad's novel set in Malaysia, the tragic tale of a failed European trader and his "mixed blood" daughter. DIR Chantal Akerman. CAST Stanislas Merhar, Marc Barbé, Aurora Marion, Zac Andrianasolo. Belgium/France. U.S. Premiere.
ALPS: DOGTOOTH director Yorgos Lanthimos returns with a tale of a group offering an unusual service for grieving families: They inhabit the role of the recently deceased. DIR Yorgos Lanthimos. SCR Yorgos Lanthimos, Efthimis Filippou. CAST Aggeliki Papoulia, Aris Servetalis, Ariane Labed, Johnny Vekris. Greece/France. U.S. Premiere.
ARIRANG: Traumatized by a near-fatal accident during filming, director Kim Ki-duk offers a visionary self-portrait of a troubled artist reeling from an emotional breakdown. DIR Kim Ki-duk. South Korea. U.S. Premiere.
CAFÉ DU FLORE: In his follow-up to C.R.A.Z.Y., Jean Marc Vallée tells two parallel stories connected by music about a Montreal D.J. and a mother devoted to her special-needs son. DIR/SCR Jean-Marc Vallée. CAST Vanessa Paradis, Kevin Parent, Hélène Florent, Evelyne Brochu, Marin Gerrier. Canada. U.S. Premiere.
CARRÉ BLANC: One of the strongest debuts in years, CARRÉ BLANC is a dystopian sci-fi vision of a world with limited resources and limitless cruelty. DIR/SCR Jean-Baptiste Léonetti. CAST Sami Bouajila, Julie Gayet, Jean-Pierre Andreani, Fejria Deliba, Valerie Bodson. France/Luxembourg/Russia/Belgium/Switzerland.
THE DAY HE ARRIVES: In director Hong Sang-soo's sublime black-and-white vision of Seoul in winter, a filmmaker's visit to an old friend reverberates with déjà vu-inducing parallels and repetitions. DIR/SCR Hong Sang-Soo. CAST Yu Jun-sang, Kim Sang-joong, Song Sun-mi, Kim Bok-yung. South Korea. U.S. Premiere.
EXTRATERRESTRIAL: TIMECRIMES director Nacho Vigalondo's surprising second feature finds an alien invasion providing the backdrop for one of the most delightful romantic comedies in years. DIR/SCR Nacho Vigalondo. CAST Julian Villagran, Michelle Jenner, Raul Cimas, Carlos Areces, Miguel Noguera. Spain.
FAUST: RUSSIAN ARK director Alexander Sokurov offers a poetic meditation on Goethe's legend of the scholar who exchanges his soul for unlimited knowledge. DIR Alexander Sokurov. SCR Alexander Sokurov, Marina Koreneva. CAST Johannes Zeiler, Anton Adasinskiy, Isolda Dychauk, Georg Friedrich, Hanna Schygulla. Russia. U.S. Premiere.
FOOTNOTE: With wit and pathos, Joseph Cedar tells the story of a rivalry between father and son, both professors in the competitive world of Talmudic scholarship. DIR/SCR Joseph Cedar. CAST Shlomo Bar Aba, Lior Ashkenazi, Alisa Rosen, Alma Zak, Daniel Markovich, Micah Lewesohn, Yuval Scharf, Nevo Kimchi. Israel.
THE FORGIVENESS OF BLOOD: In MARIA FULL OF GRACE director Joshua Marston's assured second feature, a modern Albanian teenager finds himself ensnared in his family's ancient blood feud. DIR Joshua Marston. SCR Joshua Marston, Andamion Murataj. CAST Tristan Halilaj, Sindi Laçej, Refet Abazi, Ilire Vinca Çelaj, Çun Lajçi. USA/Albania/Denmark/Italy.
THE INVADER: The Invader tells the riveting story of an African immigrant who flees near-enslavement and fights for survival in a European city where he does not belong. DIR Nicolas Provost. SCR Nicolas Provost, Giordano Gederlini, François Pirot. CAST Issaka Sawadogo, Stefania Rocca, Serge Riaboukine, Dieudonné Kabongo, Tibo Vandenborre, Hannelore Knuts. Belgium. U.S. Premiere.
JIRO DREAMS OF SUSHI: With stunning cinematography and a score by Philip Glass, David Galb's documentary about renowned 85-year-old sushi master Jiro Ono is a complete feast for the senses. DIR David Gelb. CAST Jiro Ono, Yoshikazu Ono, Masuhiro Yamamoto, Takashi Ono, Hachiro Mizutani. USA.
KINYARWANDA: Set in 1994, KINYARWANDA interweaves six true tales into one epic narrative about the Rwandan genocide. DIR/SCR Alrick Brown. CAST Cassandra Freeman, Edouard Bamporiki, Cleophas Kabasita. USA.
MAMA AFRICA: A documentary film about the late Miriam Makeba, the charismatic South African singer and anti-apartheid activist who became the voice and the hope of Africa. DIR Mika Kaurismäki. Germany/South Africa/Finland.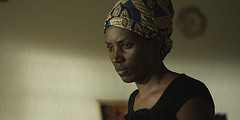 ONCE UPON A TIME IN ANATOLIA: A confessed killer leads detectives to his victim's body in this slow-burning and far from routine police procedural from Turkish master Nuri Bilge Ceylan. DIR: Nuri Bilge Ceylan. SCR: Ercan Kesal, Ebru Ceylan, Nuri Bilge Ceylan. CAST Muhammet Uzuner, Yilmaz Erdogan, Taner Birsel, A. Mumtaz Taylan, Ercan Kesal. Turkey/Bosnia/Herzegovina. Turkey/Bosnia/Herzegovina. Turkey's official foreign-language Oscar submission.
PLAY: Based on actual events, PLAY follows a group of kids lured from an enclosed mall into remote woods by another group with possibly nefarious intentions. DIR/SCR Ruben Östlund. CAST Anas Abdirahman, Sebastian Blyckert, Yannick Diakité, Sebastian Hegmar, Abdiaziz Hilowle. Sweden/France/Denmark.
A SEPARATION: Winner of the Golden Bear in Berlin, this drama is a complex portrait of an Iranian family torn apart by a divorce and an escalating feud. DIR/SCR Asghar Farhadi. CAST Leila Hatami, Peyman Moadi, Shahab Hosseini, Sareh Bayat, Sarina Farhadi, Babak Karimi, Merila Zarei. Iran.
THE SILVER CLIFF: Abandoned with shocking cruelty by her husband, Violeta embarks on a heartbroken 24-hour odyssey through the bustling and beautiful cityscape of Rio de Janeiro. DIR Karim Aïnouz. SCR Beatriz Brachner, Karim Aïnouz. CAST Alessandra Negrini, Thiago Martins, Gabi Pereira, Otto Jr., Carla Ribas. Brazil.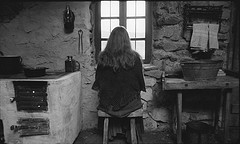 TARGET: In this flamboyant and ambitious Russian science fiction drama, a wealthy couple from Moscow search for the source of eternal youth. DIR Alexander Zeldovich. SCR Vladimir Sorokin, Alexander Zeldovich. CAST Maksim Sukhanov, Justine Waddell, Danila Kozlovsky, Daniela Stoyanovich. Russia.
THIS IS NOT A FILM: Banned by Iran from filmmaking for 20 years and threatened with imprisonment, Jafar Panari offers a remarkable portrait of an artist at the crossroads. DIR/SCR Mojtaba Mirtahmasb, Jafar Panahi. Iran.
THE TURIN HORSE: An apocalyptic vision of the harsh lives of peasants in a pitiless landscape, this enigmatic and beautiful film marks Hungarian master Béla Tarr's farewell to cinema. DIR Béla Tarr. SCR Béla Tarr, László Krasznahorkai. CAST Erika Bók, János Derzsi, Mihály Kormos, Ricsi. Hungary.
Breakthrough, highlights works discovered only through the submissions process:
EXPECTING: In Chile, a young girl and her boyfriend wait for a black-market drug to take effect in this tense and insightful examination of teen pregnancy. DIR/SCR Francisca Fuenzalida. Chile. U.S. Premiere.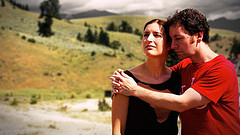 LIGHT OF MINE: Rapidly going blind, photographer Owen and his wife Laura take a life-changing trip to Yellowstone National Park where they experience a beauty that rivals their tragedy. DIR Brett Eichenberger. SCR Jill Remensnyder. USA.
THREE AND A HALF: Three women risk everything and travel to the northwest Iranian border in hopes of escaping prison and reuniting with their comrades. DIR/SCR Naghi Nemati. CAST Samaneh Vafaiezadeh, Shooka Karimi, Negar Hassanzadeh, Mehdi Poormoosa. Iran. U.S. Premiere.
WITH EVERY HEARTBEAT: In this Swedish romantic drama, uptight Mia attends her father's engagement party and not only gains a stepmother, but also a new lover, Frida. DIR/SCR Alexandra-Therese Keining. CAST Ruth Vega Fernandez, Liv Mjönes, Lena Endre, Krister Henriksson. Sweden. World Premiere.
Midnight, an eclectic selection of films with provocative and unexpected ideas:
BEYOND THE BLACK RAINBOW: is a one-of-a-kind film experience. DIR/SCR Panos Cosmatos. CAST Michael Rogers, Eva Allan, Scott Hylands, Marilyn Norry, Rondel Reynoldsen. USA.
HEADHUNTERS: In this thriller, corporate headhunter by day, art thief by night Roger will do anything to keep his gorgeous wife happy, even stealing from the wrong adversary. DIR Morten Tyldum. SCR Lars Gudmestad, Ulf Ryberg. CAST Aksel Hennie, Synnøve Macody Lund, Nikolaj Coster-Waldau. Norway.
KILL LIST: As bills stack up and pressures at home mount, an unemployed dad realizes it's time to get back on the horse and kill some people. DIR Ben Wheatley. SCR Ben Wheatley, Amy Jump. CAST Neil Maskell, Michael Smiley, MyAnna Buring. UK.