2019 Oscar Nominations Show the Academy Is Back to Normal​
The 2019 Oscar Nominations are in, and...it looks like the interestingness of last year was a one-and-done.
Hey movie lovers, it's that time of year again! The Academy of Motion Picture Arts and Sciences has compiled its list of what it thinks are the best movies and performances of the year. And this year is a big WOW! – and not in the good way. Read on, true believers, to find out what I think of the 2019 Oscar Nominees. The ceremony is Sunday, February 24, 2019, so that's when we can all be bummed out about the winners.
DISCLAIMER: Once again, these are the opinions of me, James Jay Edwards, and do not necessarily reflect those of FilmFracture or the other writers therein. These opinions might not even reflect my own thoughts by the time the ceremony rolls around.
2019 Oscar Nominees
Best Picture
Roma
Vice
After last year's crop of exciting left-field nominees, this batch is a bit disappointing. Sure, Black Panther is there, but that was to be expected since the Academy came THIS CLOSE to inventing a category just for it. And Roma is a breath of fresh air, even if it's a sub-par movie. The rest…well, no surprises there. It is a bit surprising that If Beale Street Could Talk has been snubbed. And no sign of A Quiet Place, which was the best movie of the year, but after Get Out last year, we couldn't expect lightning to strike twice.
Prediction – My heart would love to see BlacKkKlansman take this, but I think the Academy will choose a safer pick, like Green Book, even if it has been the victim of some Three Billboards Outside Ebbing, Missouri-style backlash.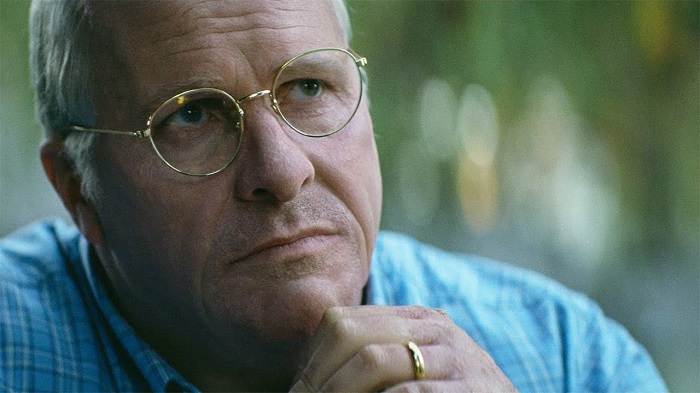 Best Actor
Christian Bale – Vice
Bradley Cooper – A Star Is Born
Willem Dafoe – At Eternity's Gate
Rami Malek – Bohemian Rhapsody
Viggo Mortensen – Green Book
Again, safe picks here. The most notable snub in this category is Ethan Hawke for First Reformed. You could also sub in Joaquin Phoenix for any of his roles this year – You Were Never Really Here, The Sisters Brothers, and Don't Worry, He Won't Get Far on Foot – as he was terrific in all of them.
Prediction – This one's a toss up – anyone can take it. I'd give it to Christian Bale in Vice, though, just so we can hear him thank Satan again.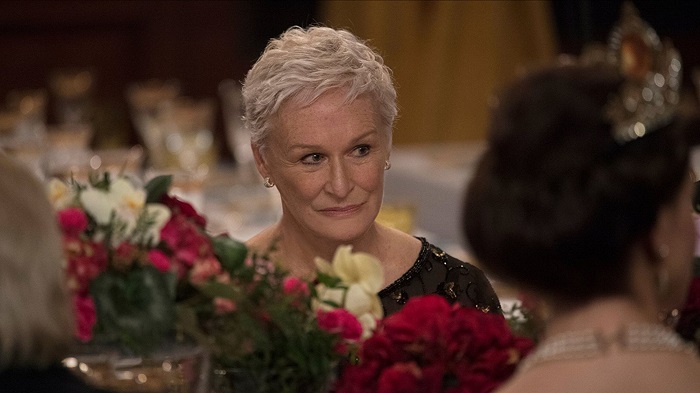 Best Actress
Yalitza Aparicio – Roma
Glenn Close – The Wife
Olivia Colman – The Favourite
Lady Gaga – A Star Is Born
Melissa McCarthy – Can You Ever Forgive Me?
Again, fairly safe Oscar nominee picks, and again, a huge snub. Toni Collette absolutely deserves to be in this running for Hereditary. But, her omission opens up the floor for Glenn Close to finally win her Oscar. Sure, Colman was good, but she's only the lead in The Favourite because Fox Searchlight told everyone she was – it really is much more of an ensemble cast. And Gaga was believable, but mainly because she was playing herself in A Star Is Born.
Prediction – Glenn Close. And deservedly so.
Supporting Actor
Mahershala Ali – Green Book
Adam Driver – BlacKkKlansman
Sam Elliott – A Star is Born
Richard E. Grant – Can You Ever Forgive Me?
Sam Rockwell – Vice
No one really stands out here. All were great in their respective roles. Ali had the most to do in Green Book, and honestly, the chemistry between him and Viggo Mortensen carried the movie. Rockwell's portrayal of Dubya in Vice was uncanny, though.
Prediction – My heart is going with Rockwell for the re-peat, but my head is saying Ali. My head is usually right.
Supporting Actress
Amy Adams – Vice
Marina de Tavira – Roma
Regina King – If Beale Street Could Talk
Emma Stone – The Favourite
Rachel Weisz – The Favourite
This is anyone's race as well, since Stone and Weisz may cancel each other out (remember, ensemble cast). This shoves Regina King to the front of the line.
Prediction – I think King takes it, because they've got to give If Beale Street Could Talk something, right?
Director
Spike Lee – BlacKkKlansman
Pawel Pawlikowski – Cold War
Yorgos Lanthimos – The Favourite
Alfonso Cuarón – Roma
Adam McKay – Vice
Besides the fact that all of these directors are male (despite movies like Lynne Ramsay's You Were Never Really Here and Debra Granik's Leave No Trace being released this year), the interesting thing about this category is that 40% of the nominees are foreign language films. The biggest snub here is Bradley Cooper, who directed the hell out of A Star Is Born. Personally, I would have loved to see Ari Aster or John Krasinski in here for Hereditary or A Quiet Place, respectively.
Prediction – As much as I want Spike Lee to win it, my gut is saying Alfonso Cuarón.
Animated Feature
Incredibles 2
Mirai
Spider-Man: Into the Spider-Verse
I am thrilled to no end that Spider-Man: Into the Spider-Verse got nommed here, and it even won the Golden Globe, so who knows?
Prediction – The Oscars are not the Globes, so I think Isle of Dogs takes this one, even if it would be super cool if Spidey pulled off the upset.
Documentary Feature
Free Solo
Hale County This Morning, This Evening
Minding the Gap
Of Fathers and Sons
This is the most baffling category. The two best docs of the year, Won't You Be My Neighbor? and Three Identical Strangers, have been snubbed. While it's a compelling and entertaining documentary, RBG is a bit too hero-worshippy to win. Without having to go up against the nostalgic sentiment of Mr. Rogers or the twist-a-minute tale of the Triplets, this award will probably go to Free Solo.
Prediction – Free Solo.
Foreign Language Film
Capernaum (Lebanon)
Cold War (Poland)
Never Look Away (Germany)
Roma (Mexico)
Shoplifters (Japan)
This one isn't even fair. The only way Roma loses this is if it wins Best Picture. So, maybe that will be the early clue to the BP winner? If Cold War wins this, Roma gets Best Picture? For the record, I think the best movie of this bunch is Shoplifters. But…
Prediction – Roma wins this instead of Best Picture.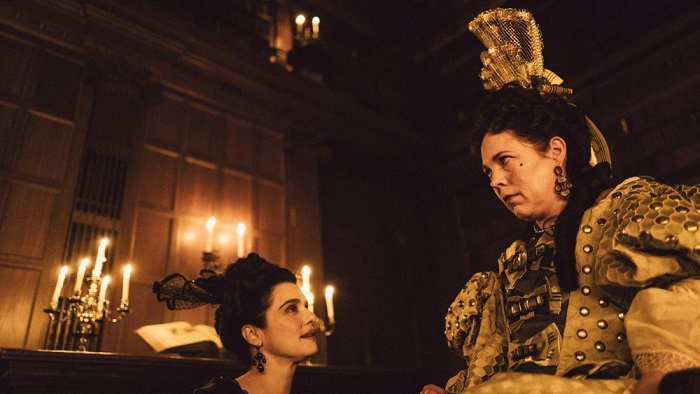 Original Screenplay
The Favourite – Deborah Davis, Tony McNamara
First Reformed – Paul Schrader
Green Book – Nick Vallelonga, Brian Currie, Peter Farrelly
Roma – Alfonso Cuarón
Vice – Adam McKay
Like every year, Original Screenplay is a toss-up. The screenplay was the biggest problem with Roma, so its inclusion is a little confusing. Vice and Green Book both struck nerves this year, which can be both good and bad. Paul Schrader's First Reformed is probably the best written work here, but…
Prediction – The Favourite will take it.
Adapted Screenplay
The Ballad of Buster Scruggs – Joel Coen, Ethan Coen
BlacKkKlansman – Charlie Wachtel, David Rabinowitz, Kevin Willmott, Spike Lee
Can You Ever Forgive Me? – Nicole Holofcener, Jeff Whitty
If Beale Street Could Talk – Barry Jenkins
A Star Is Born – Eric Roth, Bradley Cooper, Will Fetters
Here's where the heavy hitters are. The Ballad of Buster Scruggs is an anthology, so it may lose some points with voters. BLacKkKlansman takes a few too many liberties with the "true story," so it may be crippled there, although that didn't seem to hurt Green Book at the Golden Globes.
Prediction – If Beale Street Could Talk because screenplay is generally a Miss Congeniality award, and Beale Street got snubbed for best picture.
Original Score
Black Panther – Ludwig Goransson
BlacKkKlansman – Terence Blanchard
If Beale Street Could Talk – Nicholas Britell
Isle of Dogs – Alexandre Desplat
Mary Poppins Returns – Marc Shaiman, Scott Wittman
Notable 2019 Oscar nominee snubs here include all of the best scores of the year – You Were Never Really Here, Eighth Grade, and Suspiria. For me, this is a three horse race between BlacKkKlansman, If Beale Street Could Talk, and Isle of Dogs.  Which means…
Prediction – Mary Poppins Returns will probably win.
Original Song
"All The Stars" – Black Panther – Kendrick Lamar, SZA
"I'll Fight" – RBG – Diane Warren, Jennifer Hudson
"The Place Where Lost Things Go" – Mary Poppins Returns – Marc Shaiman, Scott Wittman
"Shallow" – A Star Is Born – Lady Gaga, Mark Ronson, Anthony Rossomando, Andrew Wyatt, Benjamin Rice
"When A Cowboy Trades His Spurs For Wings" – The Ballad of Buster Scruggs – David Rawlings, Gillian Welch
For this, I'm just bummed that Thom Yorke's "Suspirium" from Suspiria didn't make the cut. All of these songs are just fine.
Prediction – I'd love for "When A Cowboy Trades His Spurs For Wings" to win, but it will probably be "Shallow." And that's just fine.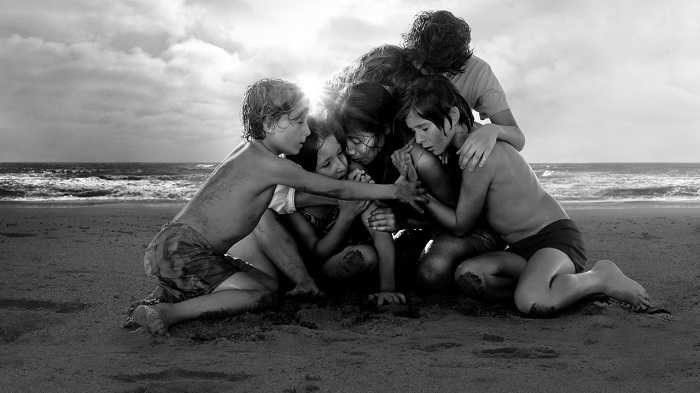 Cinematography
Cold War – Lukasz Zal
The Favourite – Robbie Ryan
Never Look Away – Caleb Deschanel
Roma – Alfonso Cuarón
A Star Is Born – Matthew Libatique
Without the nomination of Alexander Dynan and his wonderful photography in First Reformed, there is really only one possible winner here. The cinematography is the one reason to skip Netflix and see Roma on a big screen. It's gorgeous.
Prediction – Roma.
Film Editing
BlacKkKlansman – Barry Alexander Brown
Bohemian Rhapsody – John Ottman
Green Book – Patrick J. Don Vito
The Favourite – Yorgos Mavropsaridis
Vice – Hank Corwin
Editing is a tricky thing to judge, because a lot of people don't know what it is that they're looking at. I'm against Bohemian Rhapsody in this category solely because of the timeline problems in the movie (although that was surely a script issue and not an editing one). I am tempted to pull for Green Book just because the editor's name is Don Vito, but…
Prediction – Vice is the best edited movie of the bunch.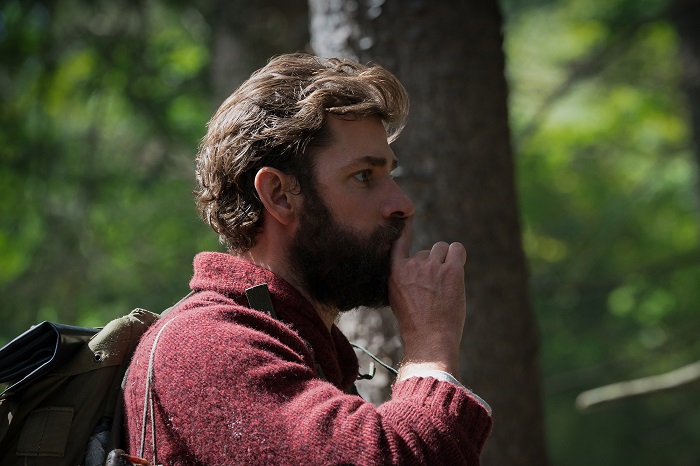 Sound Editing
Black Panther
Bohemian Rhapsody
A Quiet Place
Roma
Here's our A Quiet Place nomination. Makes sense, since most of the movie is completely devoid of dialogue and the sound guys really had to step up to fill that silence. There was a sound issue at my Roma screening that I have since learned was not an isolated problem (the back speaker of the surround sound didn't seem to work), so I'm DQing it. First Man and Black Panther both went BOOM and Bohemian Rhapsody went BRAANNNGG!!, but the subtlety of A Quiet Place is where my money is.
Prediction – I just said A Quiet Place. Geez.
Sound Mixing
Black Panther
Bohemian Rhapsody
First Man
Roma
A Star Is Born
Again, I'm DQing Roma because of the not-isolated sound issue at my screening. With no A Quiet Place here, we've got two BOOMs and two BRAANNNGGs.
Prediction – I'll go with the BOOM of First Man, although the BOOM of Black Panther is equally BOOMing.
Check out all of the 2019 Oscar nominees for the 91st Academy Awards (without my snarky comments) at the official Oscars website.