Synopsis: An introverted teenage girl tries to survive the last week of her disastrous eighth-grade year before leaving to start high school.
Release Date: July 27, 2018     MPAA Rating: PG-13
Genre(s): Comedy,
Film Review

YouTube star turned writer/director Bo Burnham has always been known for capturing reality at its most absurd, but also its most pure. His comedy specials try to paint a picture of every day life in a way that's a bit uncomfortable, sometimes controversial, and undeniably authentic. With Eighth Grade, Burnham makes the jump into feature films with the same knack for combining the awkwardness of everyday life with its inherent comedy, and he does it all through the eyes of an 8th grader named Kayla (Elsie Fisher).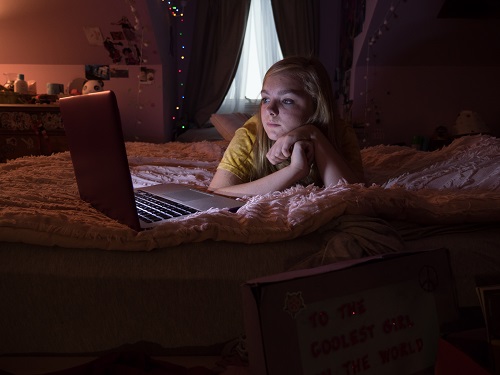 With only a few days left to go before she makes the big leap from 8th grade to high school, Kayla is trying to prepare herself for a fresh start. She's spent much of her junior high years awkwardly interacting with her classmates while secretly hosting an advice-focused YouTube show, but feels a desire to break the mold of the quiet girl. And over the course of a few days, she puts herself out there in a series of exceedingly awkward and embarrassing situations that are simultaneously funny and relatable.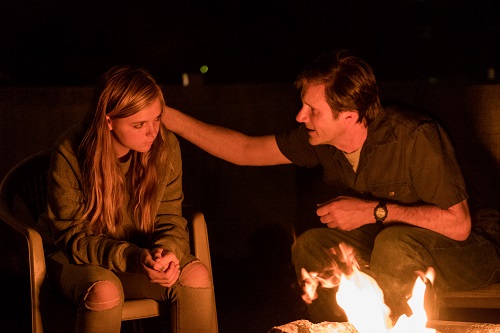 The film is very simple, but Eighth Grade finds drama in the mundane, like watching Kayla obsessively browse Instagram. It finds truth in the life of this Eighth Grader and takes the audience along without over embellishing any moment. For Kayla, each of these moments, no matter how insignificant they may seem to an adult, is life and death, and Eighth Grade creates that feeling so effortlessly. It's part coming of age story and part commentary on how social media has changed the dynamics of our youth, and it's all expertly executed.

Much of the credit for Eighth Grade's effectiveness is due to Burnham's script, which breathes life to these young characters. Every awkward pause, unnecessary "like," or fumbling syntax helps make the dialogue sound true to the time period and the place. Even Kayla's forced interactions with her YouTube audience are a carbon copy of what you would see while browsing low ranking channels. Burnham clearly understands the material and these characters so well that he knows what situations to put them in and how they should interact. Obviously, as a comedian, he knows how to find humor in any situation, but he does so while never playing up the joke or trying to force humor. Kayla is a fully formed character that you believe exists out there somewhere, and you're endlessly fascinated by her daily life.

Elsie Fisher carries the film as Kayla, bringing a raw vulnerability to the character that is crucial to Eighth Grade's success. She's awkward, clumsy, charming, obsessive, and funny from one moment to the next. Most importantly, she doesn't play Kayla as a caricature of an 8th grader. One has to assume that a young actress like Fisher is not afraid of putting herself out there. She herself is well spoken and confident, but she dons the mask of Kayla so effortlessly. Without her performance, Eighth Grade would have completely fallen apart, but thanks to her performance, it shines.
Cast and Crew
Director(s): Bo Burnham
Producer(s): Eli BushScott RudinChristopher StorerLila Yacoub
Screenwriter(s): Bo Burnham
Story: 
Cast: Elsie Fisher (Kayla)Josh Hamilton (Mark Day)Emily Robinson (Olivia) Jake Ryan (Gabe)Daniel Zolghadri (Riley)Fred Hechinger (Trevor)Imani Lewis (Aniyah)Luke Prael (Aiden)Catherine Oliviere (Kennedy)Nora Mullins (Steph)Gerald W. Jones (Tyler)Shacha Temirov (Mason)
Editor(s): Jennifer Lilly
Cinematographer: Andrew Wehde
Production Designer(s):
Costume Designer: Mitchell Travers
Casting Director(s): Allison JonesMeredith Tucker
Music Score: Anna Meredith
Music Performed By: 
Country Of Origin: USA