Best Director Oscar Snubs Happen Every Year, Even to Best Picture Nominees
Don't you know? A Best Picture Oscar nominee can direct itself.
Every year after the Oscar nominees announcement there is a great deal of talk about who the Academy Awards snubbed. The Directing and Best Picture categories are always prime targets because, as a director, to have your film nominated for Best Picture but not get recognition for your directing talent seems unfair. But there's always a Best Director Oscar snub; in fact, more than one each year. For the 2019 Best Director Oscar nominees, Bradley Cooper is the director being singled out for not getting a nomination to accompany A Star Is Born's Best Picture Oscar nomination.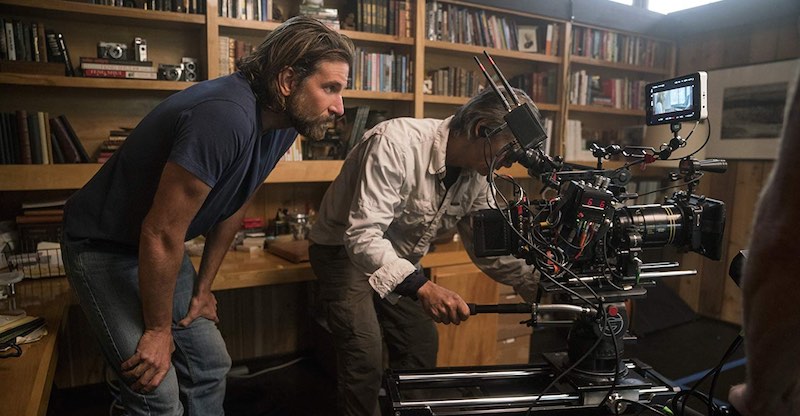 Bradley Cooper did an excellent job on A Star Is Born, but there are fewer slots for Best Director then Best Picture, more than double is possible. That means a handful of directors are always going to be left out, and for the 2019 Best Director Oscar category, Ryan Coogler for Black Panther, Bryan Singer for Bohemian Rhapsody, and Peter Farrelly for Green Book join Bradley Cooper on the Oscar snub list.
The most surprising Best Director Oscar snub from the 2019 Best Director Oscar nominees list is not Bradley Cooper, though, in my opinion. It's Peter Farrelly. More often than not, the Best Picture Oscar goes to the winner of Best Director. But this year that likely won't happen, same as in 2017 when Damien Chazelle won Best Director for La La Land but Moonlight took home Best Picture. In 2019, the likely Best Picture winner is Peter Farrelly's Green Book but since he is not up for Best Director, it's a toss-up, but Alfonso Cuarón for Roma is the frontrunner. I'm rooting for Spike Lee, who has finally been nominated for a Best Director Oscar, 30 years (!) after he first deserved it with Do the Right Thing.
Best Director Oscar snubs aren't going away any time soon, but to ease the pain fans and the snubbed directors may be feeling, let's look at who else has been snubbed by the Academy. And just to be clear, joining the list of Best Director Oscar snubs puts you in excellent company and if history has taught us anything, on the path to great or continued success in most cases. I'm also throwing in the biggest Best Director Oscar snub for each year, in my opinion, for extra fun.
Best Director Oscar Snubs Since 2010
2019 - Biggest Snub: Ryan Coogler
Ryan Coogler, Black Panther – Kevin Feige, Producer
Bryan Singer, Bohemian Rhapsody – Graham King, Producer
Peter Farrelly, Green Book – Jim Burke, Charles B. Wessler, Brian Currie, Peter Farrelly and Nick Vallelonga, Producers
Bradley Cooper, A Star Is Born – Bill Gerber, Bradley Cooper and Lynette Howell Taylor, Producers
2018 - Biggest Snub: Martin McDonagh
Luca Guadagnino, Call Me by Your Name – Peter Spears, Luca Guadagnino, Emilie Georges and Marco Morabito, Producers
Joe Wright, Darkest Hour – Tim Bevan, Eric Fellner, Lisa Bruce, Anthony McCarten and Douglas Urbanski, Producers
Steven Spielberg, The Post – Amy Pascal, Steven Spielberg and Kristie Macosko Krieger, Producers
Martin McDonagh, Three Billboards Outside Ebbing, Missouri
2017 - Biggest Snub: David Mackenzie
Denzel Washington, Fences – Scott Rudin, Denzel Washington and Todd Black, Producers
David Mackenzie, Hell or High Water – Carla Hacken and Julie Yorn, Producers
Theodore Melfi, Hidden Figures – Donna Gigliotti, Peter Chernin, Jenno Topping, Pharrell Williams and Theodore Melfi, Producers
Garth Davis, Lion – Emile Sherman, Iain Canning and Angie Fielder, Producers
2016 - Biggest Snub: John Crowley
Steven Spielberg, Bridge of Spies – Steven Spielberg, Marc Platt and Kristie Macosko Krieger, Producers
John Crowley, Brooklyn – Finola Dwyer and Amanda Posey, Producers
Ridley Scott, The Martian – Simon Kinberg, Ridley Scott, Michael Schaefer and Mark Huffam, Producers
2015 - Biggest Snub: Clint Eastwood
2014 - Biggest Snub: Spike Jonze
Paul Greengrass, Captain Phillips – Scott Rudin, Dana Brunetti and Michael De Luca, Producers
Jean-Marc Vallée, Dallas Buyers Club – Robbie Brenner and Rachel Winter, Producers
Spike Jonze, Her – Megan Ellison, Spike Jonze and Vincent Landay, Producers
Stephen Frears, Philomena – Gabrielle Tana, Steve Coogan and Tracey Seaward, Producers
2013 - Biggest Snubs: Ben Affleck and Quentin Tarantino
Ben Affleck, Argo – Grant Heslov, Ben Affleck and George Clooney, Producers
Quentin Tarantino, Django Unchained – Stacey Sher, Reginald Hudlin and Pilar Savone, Producers
Tom Hooper, Les Miserables – Tim Bevan, Eric Fellner, Debra Hayward and Cameron Mackintosh, Producers
Kathryn Bigelow, Zero Dark Thirty – Mark Boal, Kathryn Bigelow and Megan Ellison, Producers
2012 - Biggest Snub: Tate Taylor
2011 - Biggest Snubs: Christopher Nolan and Danny Boyle
Christopher Nolan, Inception – Emma Thomas and Christopher Nolan, Producers
Tim Doyle, The Kids Are Alright – Gary Gilbert, Jeffrey Levy-Hinte and Celine Rattray, Producers
Danny Boyle, 127 hours – Christian Colson, Danny Boyle and John Smithson, Producers
Lee Unkrich, Toy Story 3 – Darla K. Anderson, Producer
Debra Granik, Winter's Bone – Anne Rosellini and Alix Madigan-Yorkin, Producers
2010 - Biggest Snub: Neil Blomkamp
John Lee Hancock, The Blind Side – Gil Netter, Andrew A. Kosove and Broderick Johnson, Producers
Neil Blomkamp, District 9 – Peter Jackson and Carolynne Cunningham, Producers
Lone Scherfig, An Education – inola Dwyer and Amanda Posey, Producers
Ethan Coen and Joel Cohel, A Serious Man – Joel Coen and Ethan Coen, Producers
Pete Docter and Bob Peterson, Up – Jonas Rivera, Producer
If you're wondering why this list does not cover to 2009, it's because every Best Picture Oscar nominee in 2009 also had its director nominated. There were no Best Director Oscar snubs for nominees in 2009!