Vincent Price was one of the most recognizable personalities in the horror world. The late actor had enough talent to work with greats like Alfred Hitchcock and Cecil B. DeMille while still keeping enough of a sense of humor to lend that talent to movies by the likes of Roger Corman and William Castle. Price made truly disturbing movies like Witchfinder General, yet still found time to twist his moustache as a guest star on "The Brady Bunch." In the midst of all of his gimmicky villainy, people sometimes forget that the man could act. One only needs to look as far as his 1946 thriller Shock for proof.
Shock begins with Mrs. Janet Stewart (Anabel Shaw from Secret Beyond the Door…) checking into a hotel to wait for her husband, Paul (Patton's Frank Latimore), a soldier who is just coming back from overseas duty. While she waits, she hears a loud argument coming from a room across the hotel courtyard. She look out the window and witnesses a man murdering his wife, and the trauma of what she sees sends her into shock. Luckily, one of the most renowned psychiatrists in the country, Dr. Richard Cross (Price), is staying at the hotel, and he agrees to take a look at the woman. Janet comes out of her coma long enough to recognize Dr. Cross as the man who murdered his wife before she loses consciousness again. Knowing that Janet is the only witness to his crime, Dr. Cross recommends that Janet be institutionalized, and he turns her over to Nurse Elaine Jordan (Lynn Bari from The Amazing Mr. X), who also happens to be his mistress. Meanwhile, Paul decides to ask the Army for a second medical opinion on his wife, and the Army sends Dr. Cross' mentor, Dr. Harvey (Charles Trowbridge from Valley of the Zombies), to have a look. Figuring that they will be caught if Dr. Harvey is able to see Janet, Dr. Cross and Elaine have to work fast to find a way to keep Janet quiet…permanently.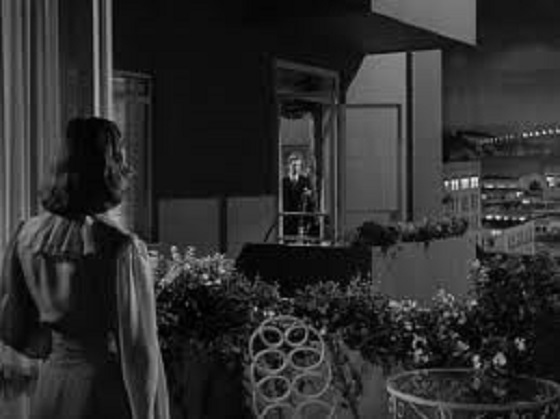 With a title like Shock, one would expect a more exploitative movie, but the title actually has a double meaning; it refers to Janet's shock of seeing a murder, and Dr. Cross' intended method of "treatment" to keep her quiet. Directed by Alfred L. Werker (He Walked by Night), the film itself is more of a slow-burn psychological thriller than a full-on horror movie, but it definitely has its chilling moments. Like many films from the era, Shock has several writers; the screenplay was written by Eugene Ling (Lost Boundaries) from a story by Albert DeMond (The Crimson Ghost, Blackmail), and the script was given additional dialogue help from Martin Berkeley (Tarantula, Revenge of the Creature). The melting pot of screenwriters explains the combination horror/thriller/mystery vibe that can be found at the heart of Shock.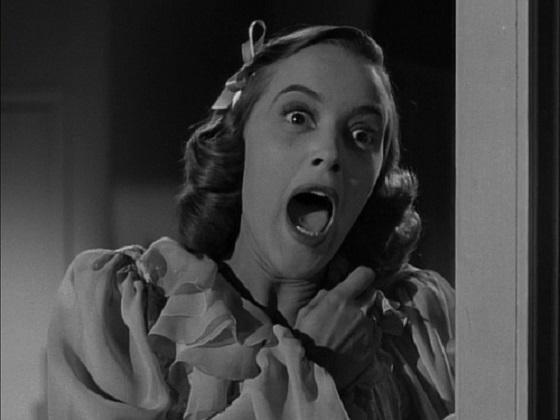 Vincent Price's performance in Shock is the highlight of the film. Of course, Price plays the villain, but Dr. Cross is a much more subdued and complex villain than Price's usual antagonists. Price plays the part with subtle doubt in every scene, so that the viewer gets the impression that he is not necessarily a bad guy, just one that got caught up in a mess that he is trying to fix. Price's understated performance shifts the villainy of the film onto Lynn Bari's Nurse Elaine, the woman who seems to be constantly on Dr. Cross' shoulder, turning him into her puppet by feeding him the plans and blueprints for her evil deeds. In Shock, Vincent Price shows that he is much more than a sinister face; he can play a conflicted character as well.
In many film circles, Shock is considered more of a film noir than a horror movie, and much of that is because of the cinematography of Joe MacDonald (Viva Zapata!) and Glen MacWilliams (Lifeboat). MacDonald and MacWilliams incorporate many of the stylistic trademarks of film noir in Shock, most notably the high-contrast lighting and skillful use of shadows. In the most horrifying scene in the film, an inmate at the hospital named Mr. Edwards (played by John Davidson from The Devil Bat) escapes from his room during a thunderstorm and ends up in Janet's room. Elaine tries to get him back to his room, and the insane man attacks her. She is rescued, but not before Janet wakes up and, seeing the struggle, flashes back to Dr. Cross murdering his wife. The whole scene is shot so that it is lit by the flashes of lightning outside the building, so the viewer is shown the events in small, bite-sized fragments. The photography in Shock does a masterful job of incorporating film noir style into a horror context.
The soundtrack to Shock was written by prolific western and war movie composer David Buttolph (who also earned horror stripes on films like House of Wax and The Beast from 20,000 Fathoms). The music is more noir than horror, full of lush cinematic arrangements and suspenseful buildups that keep the viewer on the edge of their seat. It has its creepy and eerie moments, but only when the film is asking for them. Shock is a tight psychological thriller and its soundtrack is a well-written score of orchestral film music that reinforces the emotional impact of the visuals.
Vincent Price has played dozens, if not hundreds, of villains throughout his career. His roles have ranged from silly to satanic, but the sympathetic antagonist of Shock is a one-of-a-kind performance on his resume.