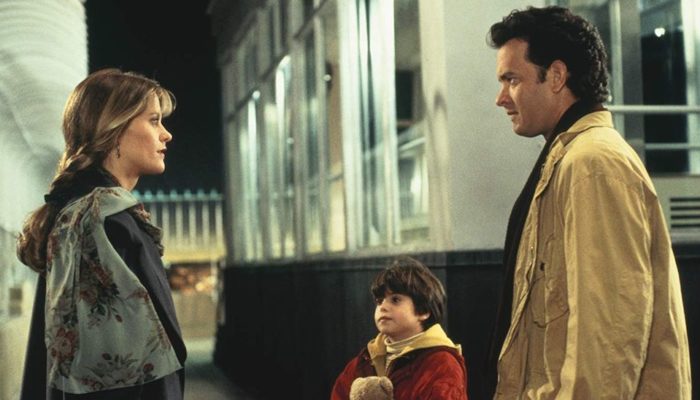 It's Time to Block More Than Movies on Netflix - Actors, Filmmakers, the Option to Block Needs to Exist
Because I should not have to see Nora Ephron, Jennifer Lawrence, or Tyler Perry movies ever appear on Netflix again.
Spotify has a new feature, wherein you can block artists you don't like from playlists, your library, chart lists, and radio stations. Netflix needs to do this for directors, actors and actresses, even genres, plus make its movie and TV show blocking feature sensible.
We can all likely admit to a director we can't stand — for me, Tyler Perry is the first to come to mind. Second, Guillermo del Toro. Yes, I said it. I can't stand most del Toro movies and find they all look so damn alike and lack inventiveness with special effects that I'll be happy to never see Pacific Rim pop up in Netflix searches again. I can say the same for Jennifer Lawrence. If Netflix would develop a system where I could block them and others from ever appearing on the platform, it would make for a much better user experience.
I'm also keen to see the Reality TV suggestions row never appear again – it's taking up prime space that could be used for, say, French Comedies.
Of course, branching out of our comfort zones and watching movies or television shows we would not normally be drawn to is a good thing. I spend the majority of my work life watching both, and always with the hope and intention that I will find something to personally enjoy, and not solely what the intended audience is going to like about said program.
But during my private Netflix time, I want to watch what I like, and creating a user profile that blocks everything I'm not interested in would be heavenly.
Blocking Actors, Filmmakers on Netflix Is a Dream Worth Fighting For
I realize that blocking movies on Netflix, plus TV shows, is possible under the Kids profile option. But should we have to designate ourselves as children to block programming on Netflix? No. And the Hide From Viewing History only works if you watch the program first, and it can still appear in search. Then there is the thumbs up or down rating system that is worthless. I've done it, and still get the program suggested again.
Netflix, are you listening? Create a movie and TV blocking system that works properly and an option similar to the Spotify artist block system. Just below Add To My List give the option to Remove From Search or Block This Movie Forever. And then create a search option for names specifically so we can block actors or filmmakers that we can't stand.
I've been seeing The Accountant forever, and the score gives me anxiety — that's unhealthy! "Black Mirror" does the same and needs to go. You can keep suggesting "12 Monkeys" though because I really do need to catch up. But Nancy Meyers and Nora Ephron, many of their movies are not met with an "Oh, I should watch that again"; instead, I recall how horrible they can represent women and get angry.
If we can now block artists on Spotify, blocking movies on Netflix should improve and the option to block actors and any person or genre we don't want to see, a reality. I'll be waiting, patiently, for the day I can choose to block director Adam McKay and every Marvel series.