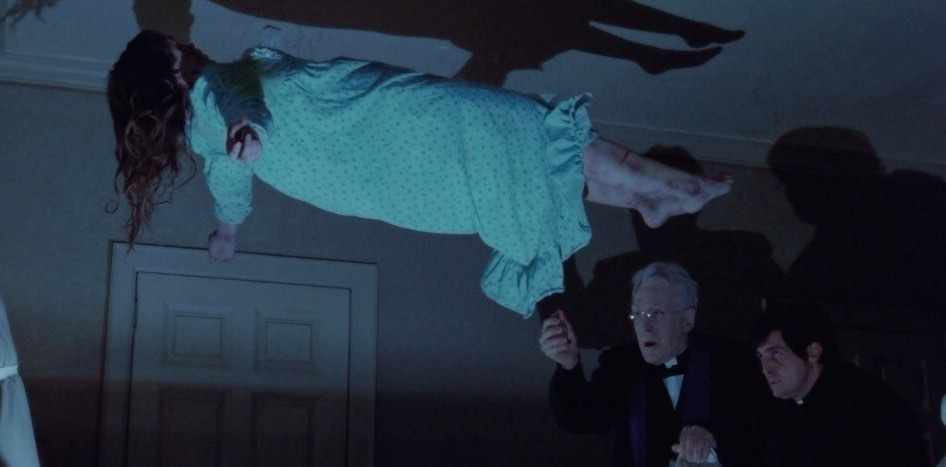 Having a Movie Banned in the United States Sounds Ridiculous - It's the Land of the Free After All. It Does Happen.
Call it censorship if you want, but the United States is not immune to banning movies from the big screen.
We like to think that any movie can be shown in a United States cinema, but sometimes things get heated over content, and movies get banned. We're used to hearing reports of movies banned in China, but movies banned in the U.S.? That goes against what we stand for, right? Wrong.
I got to experience it first hand with Oliver Stone's Natural Born Killers; good thing I'd already seen it eleven times before it left cinemas in my area. And they could not stop me from buying the DVD the minute it released.
Looking back through film history, there are multiple movies banned in the U.S. at one time or another, and there isn't one genre that groups like to target more than another. It's an interesting fact that cinemas can ban movies in the U.S. and the Supreme Court has ruled that cities and states do have the right to censor films – these types of lawsuits led to the creation of the MPAA rating system. It's a good thing then that road trips are fun and cheap plane tickets plentiful, should you need to cross state lines to see a movie.
7 Movies Banned In The United States and Why
1. Monty Python's Life of Brian (1979)
Now considered a British comedy classic, Monty Python's Life of Brian did not get the all-star treatment upon release; it even received an X rating in England. When it crossed the pond, religious groups protested, calling it blasphemous. Senator Strom Thurmond of South Carolina tried to ban the movie from the state because he believed it mocked Christians. It's a comedy, Strom, lighten up! South Carolina was not alone in its hatred of Monty Python's now-believed biblical satire; New Jersey and Louisiana also canceled screenings and protested against it.
2. Silent Night, Deadly Night (1984)
The 80s slasher is no stranger to controversy — all that blood and gore and young women getting attacked is sure to piss off a few. Well, Silent Night, Deadly Night really pissed people off when it made the ax murderer Santa Claus. Parents across the United States got petitions signed to ban the film, and some in Brooklyn, Chicago, and Milwaukee took to the streets to protest. Their dedication to banning the movie in the United States did not go as planned. It wasn't banned, but it did receive lots of free publicity.
Tod Browning's Freaks isn't a movie I'd ever recommend anyone see, but they should at least have the opportunity. Even with 25 minutes cut before release that was considered too shocking, Freaks still disturbed people. It eventually got pulled from cinemas and remains today a movie that many find exploitative for its portrayal of circus performers with physical disabilities.
4. The Birth of a Nation (1915)
D.W. Griffith's The Birth of a Nation is required viewing for any student of film. It's not an enjoyable few days because the movie, while important, is full of racism and portrays the Ku Klux Klan in a positive light. Black leaders tried to ban the film upon its release, and people did take to the streets in peaceful protests, but then President Woodrow Wilson did not support them. He screened it at the White House and showed support for Griffith's masterpiece. Yes, it is a masterful work of filmmaking, even if it makes you want to vomit and scream.
Brian De Palma's Scarface, starring Al Pacino and Michelle Pfeiffer, may be the most famous, but Howard Hawks and Richard Rosson's 1932 Scarface movie based on Al Capone's life made quite a stir upon release. Some did not like how it glorified violence, crime, and mob life, so five states banned the movie. People can be so sensitive!
If you bring up The Exorcist in front of my mother, she will undoubtedly tell you how much it scared her. She is not alone. The entire movie was not banned in the U.S., although the United Kingdom did ban it from cinemas. For U.S. moviegoers, the trailer got nixed after reports of hysteria and vomiting.
You can't have a close-up of Hedy Lamar's face during sex — that's just wrong! I'm kidding of course, but in 1933, people felt differently. It didn't help that Lamar is nude in Ecstasy, too. Ecstasy was banned from cinemas, but Lamar remains a treasure of film history.
Other Movies Banned in the United States
The list of movies banned in the U.S. is not short, and while we don't get much of this nonsense today, it can happen. Most filmmakers though just cut their movies to adhere to MPAA rating guidelines to avoid censorship. Here are more movies that certain cinemas in the United States would not show.
Haxan (1922)
The Vanishing Prairie (1954)
Pink Flamingos (1972)
The Song of the South (1946)
Psycho (1960)
The Outlaw (1943)
The Last Temptation of Christ (1988)
Titicut Follies (1967)
Die Blechtrommel (1979)
The Yes Men Fix the World (2009)
Birth Control (1917)
The Profit (2001)
I Am Curious (Yellow) (1967)
Convention City (1933)