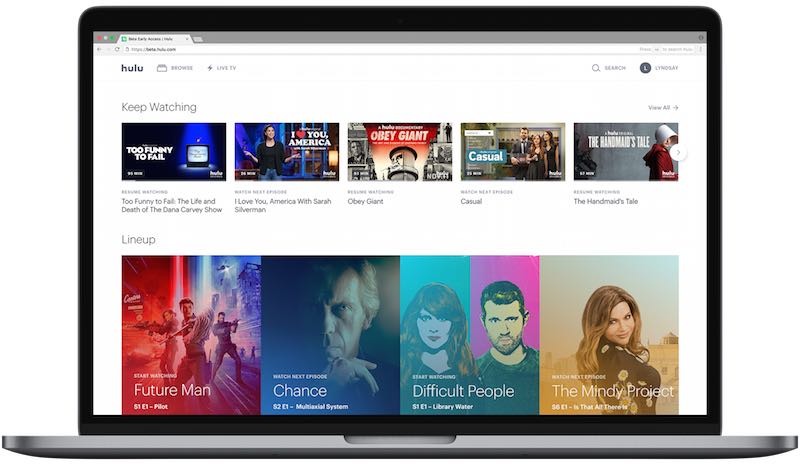 Hulu Subscription Plans Have New Prices Coming Soon
If you want live TV on Hulu, you're going to pay more after February 26, 2019, but you'll pay less for only the Hulu content library.
Over 25 million people have a subscription to Hulu as of January 2019. That's a massive amount of people who are either on a Hulu subscription plan for live TV or the SVOD plan. At least 1 million Hulu subscribers are watching live TV, a subscription plan that's price goes up on February 26, 2019, for new subscribers and current subscribers on their next billing date.
Right now, Hulu charges $39.99 for a subscription plan that includes access to Hulu's streaming library with limited advertisements and live TV. On February 26, this Hulu subscription plan increases to $44.99.
The price increase may look on paper like a massive increase, but it's not terrible. When you compare the cost of cable for basic service, considering all of the extra content you get with a Hulu subscription, it's still a good deal.
Hulu Subscription Plan Without Live TV Price Dropping
The Hulu subscription plan that does not include live TV is becoming an even better deal on February 26, 2019 — the price is going down.
The standard Hulu subscription plan will decrease by two dollars, from $7.99 a month to $5.99. If you want or have an ad-free Hulu subscription plan, the price remains the same at $11.99, and add-ons to Hulu subscription plans remain the same, including HBO, Showtime, Cinemax, and Starz.
Cord cutting is growing in popularity, and online streaming platforms are growing bigger and bigger. The inclusion of live TV on Hulu, which includes live NFL programming, has been a boon for the streaming service, and in one year has seen a 48% gain in subscribers. It leads YouTube TV, PlayStation Vue, and FuboTV, but is not as popular as DirecTV Now or Sling. In the streaming game, that could change quickly.
And let's not forget that the Disney-Fox deal will give Disney 60% control of Hulu. How that will affect the new Disney streaming service, Disney+, and Hulu, we have to wait and see.