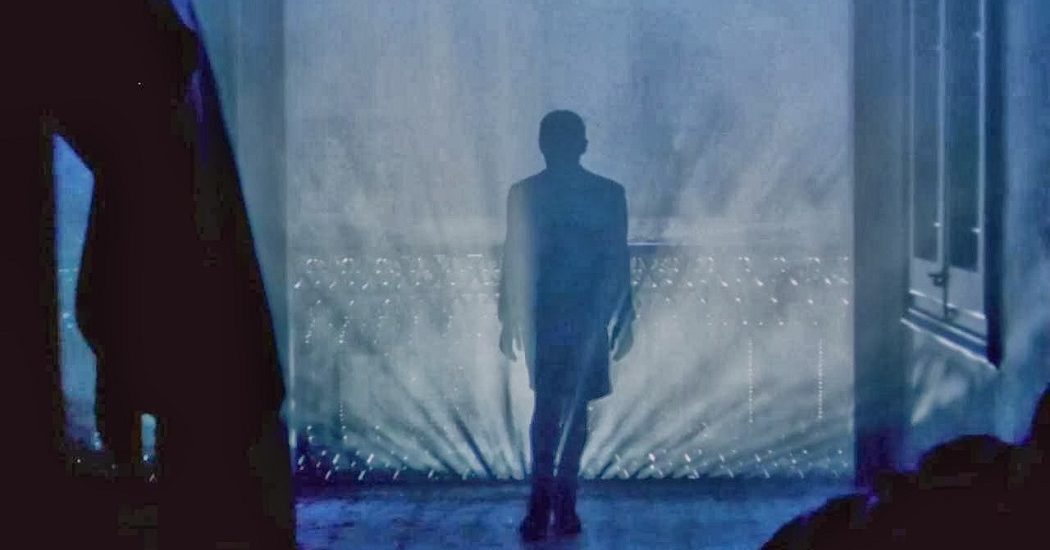 Cinema Fearité presents Agusti Villaronga's In a Glass Cage
In a Glass Cage is a movie so disturbing that it needs to be seen to be believed...but only once.
Certain movies seem to be made with the sole purpose of disturbing their audience. Whether it's a single shocking scene, like in Irreversible or A Serbian Film, or an entire movie full of grotesque ideas, such as Salò, or the 120 Days of Sodom or any of the Human Centipede films, these movies purposely provoke a negative reaction out of their audiences. The 1986 Spanish film In a Glass Cage is one of these movies.
In a Glass Cage is about an exiled Nazi named Klaus (Günter Meisner from Willy Wonka & the Chocolate Factory) who abducts, tortures, and murders little boys. When a failed suicide attempt leaves Klaus unable to breathe without the aid of an iron lung, his wife, Griselda (Marisa Paredes from The Skin I Live In), gets overwhelmed and decides to bring in a nurse to help take care of him. She hires a boy named Angelo (Moon Child's David Sust), who just so happens to be one of Klaus' victims who got away.
Angelo moves into the house, and while Griselda gets suspicious at his lack of medical knowledge, he does manage to make friends with Klaus' young daughter, Rena (Gisela Echevarria from Velvet Dreams). Angelo wants more than just to gain revenge on his invalid former tormenter, though. He's got a plan that is just as diabolical as anything the old Nazi ever did.
Known as Tras el cristal in its native Spain, In a Glass Cage was written and directed by Agusti Villaronga (99.9). The combination of Nazism, pedophilia, child murder, and torture make it a highly unsettling movie that is very hard to watch. It has moments of graphic violence and gore, but its mostly just the ideas that are disturbing. For example, it is revealed that Klaus' method of execution for his victims is to inject gasoline into their heart with a long hypodermic needle. Of course, the movie shows this happening, but the buildup is what's horrifying – the gas is shown being sucked into the syringe, and the needle is shown puncturing the breast plate. The violence is so exaggerated by the viewer's realization of what is happening that Villaronga hardly has to show anything too brutal. In this way, In a Glass Cage makes the movies of Lars von Trier look like puppet shows.
And it's made even more disturbing when it is discovered that Villaronga based the story on a real person. The character of Klaus was inspired by a 15th century French knight named Gilles de Rais, a valiant warrior who fought alongside Joan of Arc. He was also a notorious sodomizer and serial killer who dabbled with the occult. He is thought to have murdered as many as 600 children during his reign of terror. Gilles confessed and was hanged for his crimes, but there are still those who believe that his conviction was unjust, and that he was a victim of a complicated conspiracy of revenge on the part of the Catholic Church. Either way, he not only inspired the horrific antagonist in In a Glass Cage, but he was also the basis for the late 17th century Charles Perrault fairy tale "Bluebeard." Quite a pop culture legend.
Klaus is not the only antagonist in In a Glass Cage. Angelo, who begins the chronological story as the victim, becomes the villain, while the villain Klaus becomes the victim in the later stages of his life. To muddy things up even more, Griselda is a cruel and callous woman, both towards Angelo and her own family. In actuality, the only likeable character in the film is the daughter Rena, and even she gets a little iffy as the plot rolls on. There are no heroes in In a Glass Cage, and that's the way it should be; it would feel uncomfortable to root for any character in a movie that is so insensitive and mean spirited.
Cinematographer Jaume Peracaula (The Return of El Coyote) shoots In a Glass Cage in a way that makes it look just as dreary and dreadful as a movie like it should. The film is dark and grimy, awash in shades of blue and grey that rarely, if ever, let any bright colors bleed into the viewer's eye. The result is a very cold and unfeeling movie that matches the disposition of nearly every character. It also matches the audience's mood while watching. It's not just the horrible subject matter that makes In a Glass Cage an unsettling experience; the look of the movie makes the viewer uncomfortable as well.
The soundtrack for In a Glass Cage is the first score from composer Javier Navarrete, who would go on to work with Guillermo del Toro on The Devil's Backbone and Pan's Labyrinth. Navarrete's music is spooky and ominous, full of hammered bells, plucked violins strings, and moody keyboard beds. It sounds sort of like a Goblin score played orchestrally. Although much of it does sound electronic, there's no percussive rhythm or pounding beat to it. It's just a simple, haunting score that adds to the overall unease of the movie.
If you've got the stomach for it, In a Glass Cage is the kind of movie that has to be seen to be believed. But it's also the kind of movie that really only needs to be seen once, and then should be filed away as a memory. And In a Glass Cage is an unforgettable experience, to say the least.