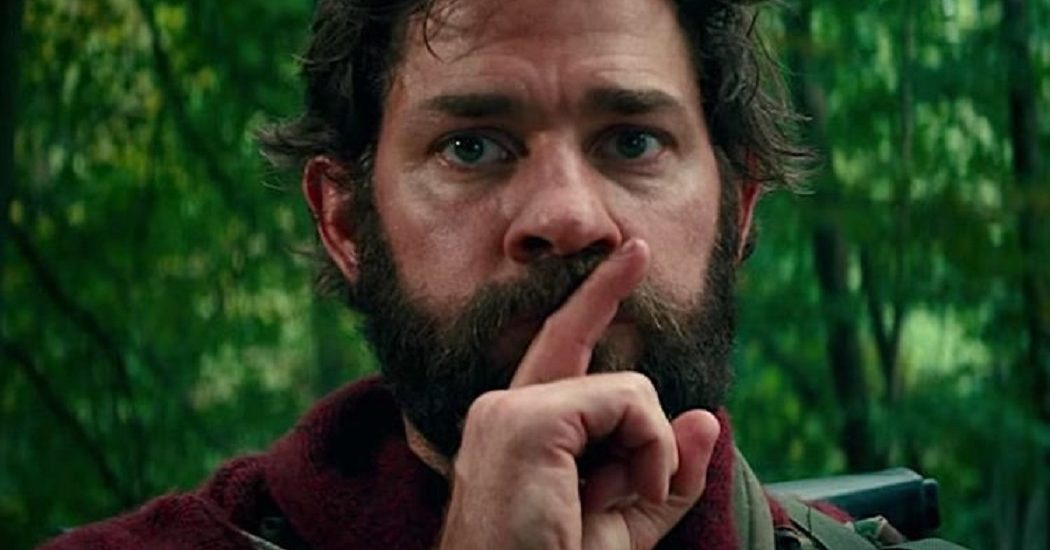 The Top Ten Horror Movies of 2018
Here they are - the most fearsome and frightful flicks of 2018, at least according to FilmFracture's resident horror geek James Jay Edwards.
For the last few years, the quality horror has been relegated to VOD and straight to video, but after last years popular showing of horror movies at the Academy Awards, horror is back on the big screen. While there hasn't been a huge flood of mainstream titles, the ones that have been released have been awesome. Here are the 10 best, according to me, James Jay Edwards, FilmFracture's "horror guy."
There are a couple of movies that I left off of this list because they weren't "horror" enough, despite both being terrific fringe fright flicks. Those are Bad Times at the El Royale and Thoroughbreds, and you'll read more about them on my "normal" top ten list, because both are there.
There are also a handful of movies that barely missed the cut, those being the clown slasher Terrifier, the modern Psycho tale Who's Watching Oliver, and the video game kaiju movie Rampage. Enough about the movies that didn't make the list, let's get to those that are the ten best horror movies of 2018.
10. Terrified
Terrified is an Argentinian movie about a neighborhood that is experiencing supernatural activity and the paranormal investigators who are sent to check it out. The story is told almost episodically, moving from one house to the next as the phenomena hops around. This movie is genuinely creepy, and has a handful of legitimate "holy shit!" moments peppered throughout. A real screamer.
9. Mom and Dad
While most people have been fawning over Nicolas Cage in Mandy, in my opinion, Mom and Dad was the actor/internet meme's best movie of the year.  Don't get me wrong, I liked Mandy well enough, but Mom and Dad is the perfect storm of horror and comedy that really lets Nicolas Cage be Nicolas Cage. In Mom and Dad, parents everywhere, including Cage and co-star Selma Blair, suddenly and inexplicably get the urge to murder their children, giving the movie sort of a "family purge" vibe. It's a disturbing movie, so it should not be funny, but yeah. It totally is.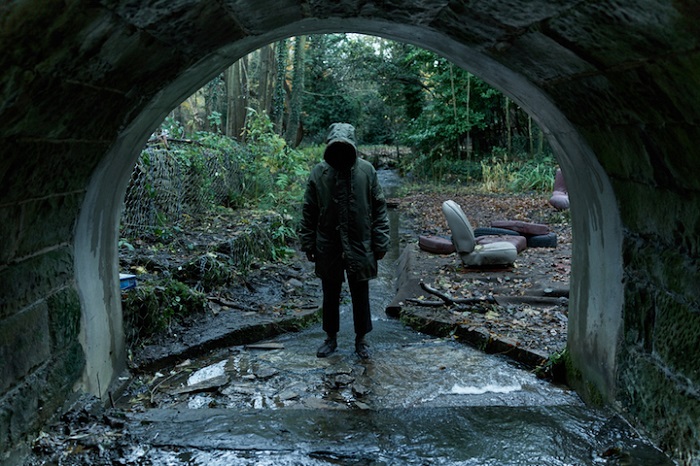 8. Ghost Stories
Ghost Stories is a movie adaptation of a London stage play about a paranormal debunker who is asked by a fellow skeptic who is on his death bed to solve three cases that the dying man was never able to crack. The cases prove challenging…and horrifying. The movie is presented as an anthology, but never seems like one, since the central thread of the debunker ties them all together. Sure, it's got an ending that can be seen from a mile away, but Ghost Stories is a fun ride.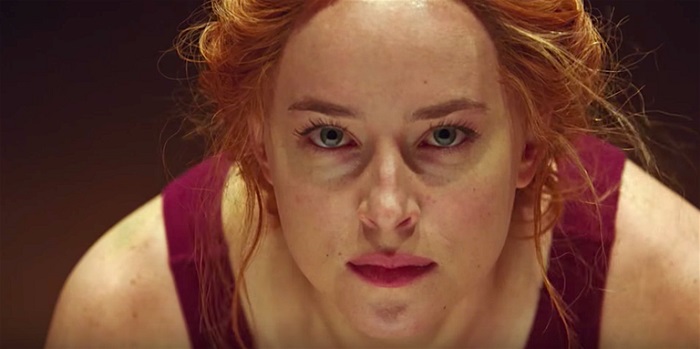 7. Suspiria
When I first heard that Call Me By Your Name director Luca Guadagnino was remaking Dario Argento's iconic Suspiria, I was skeptical. That skepticism elevated to fear when I found out that he had added an hour to the running time. How do you remake a classic like that? Guadagnino's answer is to not even try. Suspiria uses the same skeleton of a story, but Guadagnino makes it his own, substituting the bright primary colored lighting with muted mattes and switching out the pulsing Goblin score for a more subtly cacophonous wall-of-noise from Radiohead frontman Thom Yorke. Sure, it goes off the rails a bit in the third act, but even then – well, no one can ever accuse Guadagnino of not being committed to the project.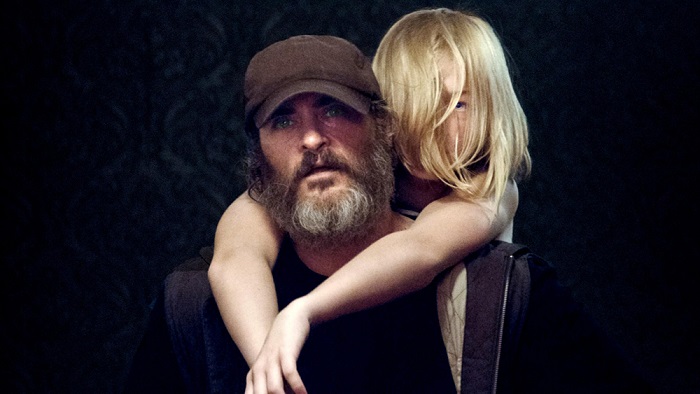 6. You Were Never Really Here
It's a crime that director Lynne Ramsay's follow-up to the disturbing We Need to Talk About Kevin has taken seven years, but You Were Never Really Here is worth the wait. Joaquin Phoenix turns in a gripping performance as a fixer whose job is to track down missing girls. You Were Never Really Here is a rare combination of brutally violent and quietly sensitive. And speaking of Radiohead, the movie is underlined by a suitably brilliant score by Jonny Greenwood.
5. Halloween
I can't tell you how glad I was that I loved this movie. The Halloween franchise has been hit and miss over the years, but the return of Jamie Lee Curtis as Laurie Strode and the announcement that John Carpenter was coming back to score the film had my hopes high. And I was not disappointed. Falling between the sheer suspense of the original movie and the utter brutality of the Rob Zombie remakes, this is a Halloween made for fans by fans.
4. Overlord
Upon seeing Overlord, I was relieved on two fronts. First, it was not a Cloverfield movie. Second, it is not a zombie movie.  What Overlord is, is a cool World War II movie that goes from Dunkirk to Saving Private Ryan to Inglourious Basterds before actually getting to any of the horror. And the horror is a genius take on Re-Animator that involves the Nazis trying to create a race of super soldiers. It's just a suspenseful, horrific, gooey thrill ride through German occupied France.
3. Upgrade
You know you're in for something different from the opening credits of Upgrade, which are spoken instead of flashed across the screen. The story involves a recently paralyzed man, played by Logan Marshall-Green, who has a chip implanted into his spine that allows him to walk again. It also gives him superhuman powers. So what does he do with his second lease on life? Of course, he tracks down the criminals that paralyzed him in the first place. Upgrade is the movie Venom would have been had it been the movie that Tom Hardy thought he was making.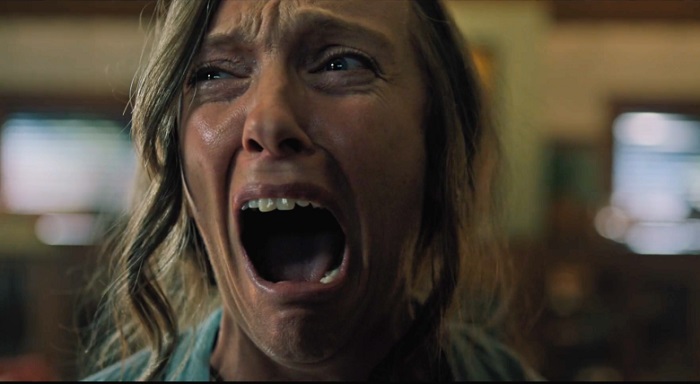 2. Hereditary
I went into Hereditary completely blind to it – I mean literally walking out of theaters as I saw the trailer begin for months beforehand (I knew the A24 logo at the beginning). So it blew me away. The short synopsis: It's about a family that is dealing with the death of their matriarch. But it's so much more than that. It's a throwback to classic poop-your-pants horror, yet still retains its modern feel. Toni Collette needs an Oscar nom for this one. Hereditary also has the single most shocking cinematic moment of the year. If you've seen it, you know the scene. If you haven't, you'll know it when you see it.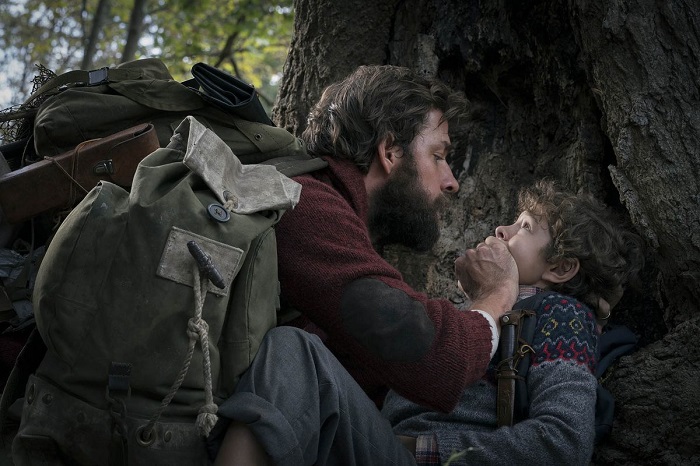 1. A Quiet Place
A Quiet Place is, simply, the best movie of the year, horror or not. John Krasinski's post-apocalyptic tale about a family that tries to survive in a world where the slightest sound means certain death is absolutely riveting. We're talking ¾ full-bins-of-popcorn-leaving-the-theater-uneaten riveting. We're talking an entire auditorium full of people hanging of every second of the movie riveting. Simply put: A Quiet Place is a masterpiece.