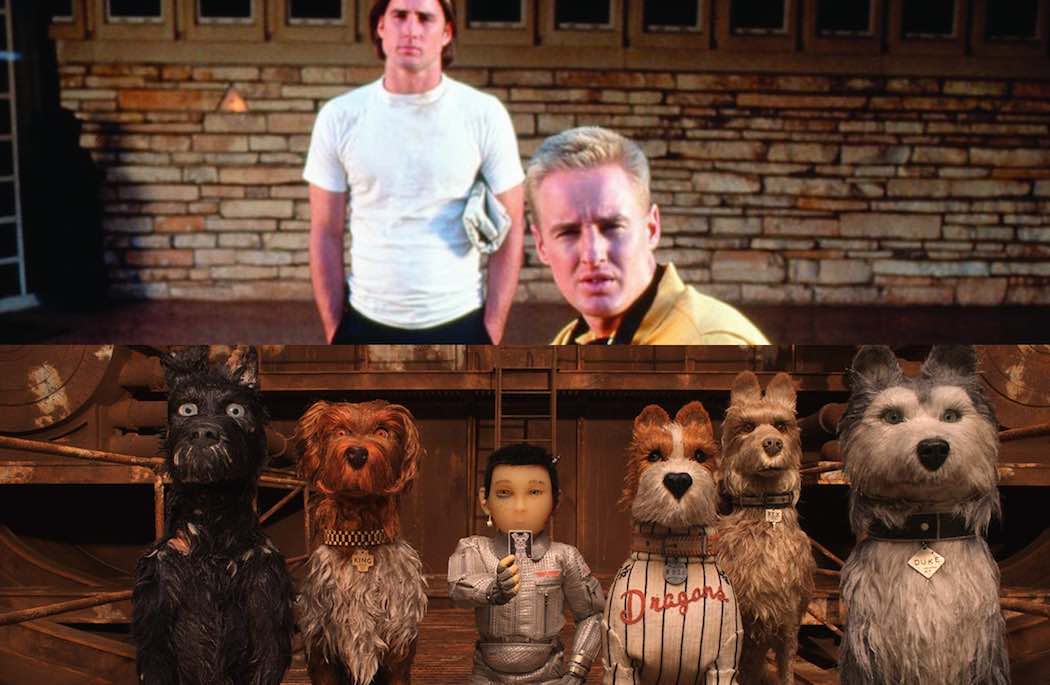 Wes Anderson Movies Have Easily Recognizable Stylistic Quirks, and One Specific Theme Exists Throughout Each: Communication
Whether Wes Anderson is dealing with a dysfunctional family, crazy sea captain, hotel employees and guests, or stray dogs, everyone has trouble communicating with one another, for our benefit.
Directors are known for their personal stylistic touches to films, little things that the audience can see as a mark of the artist, or auteur. Wes Anderson is a filmmaker who saturates movies in his personal style so much so that the style is a major part of the film itself. Anderson's filmmaking style is made clear in his cinematography and set design.
His shots are often framed perfectly centered, meticulously placed on screen, while the sets boast ornate saturated colors, and extreme attention to detail. Wes Anderson has always had a signature writing style as well, thematically running through every movie since his debut.
Director Wes Anderson Takes Flight With Bottle Rocket
Wes Anderson found his filmmaking beginnings in college when fate roomed him with friend and longtime collaborator, Owen Wilson. The two became fast friends while attending college in Texas (Anderson majoring in philosophy), and during that time wrote their first short film, "Bottle Rocket." "Bottle Rocket" caught attention on the festival circuit, allowing Anderson and Wilson to make a full-length version of the film.
As Anderson's first foray into feature-length film directing, Bottle Rocket plants the seeds of what would become a signature directorial style. The film follows a group of would-be-thieves as they follow their leader, Dignan's (Owen Wilson) 75-year plan. After rescuing his best friend Anthony (Luke Wilson) from a voluntary psychiatric clinic, the two begin a series of small heists and eventually decide to lay-low at a motel.
There Anthony falls in love with a maid, although communication is basically impossible due to a language barrier, and Dignan decides to lead them on a large heist. During the final heist, the plan goes awry, and Dignan is arrested and taken to prison, remarking to Anthony, "it's funny how you used to be in a nuthouse, and now I am in jail." Bottle Rocket on the surface is the most stylistically distant from the body of work Anderson has built but allows us to see the beginnings of his personal artistic style growing.
The feature-length Bottle Rocket was a box office failure, however, it garnered the attention of critics, even leading Martin Scorsese to name Bottle Rocket one of his favorite films of the 90s. The films that followed Bottle Rocket were of much greater success for Anderson — The Royal Tenenbaums, Fantastic Mr. Fox, Moonrise Kingdom, and The Grand Budapest Hotel, to name a few — and established him as an auteur filmmaker with a cult-like following.
His latest release, the award-nominated Isle of Dogs, though, displays the starkest contrast to his first feature Bottle Rocket.
A Wes Anderson Movie for the Dogs
Isle of Dogs follows a ragtag group of dogs who have been banished to an island of trash outside of Japan, as they help one boy, Atari (Koyu Rankin) find his missing dog, Spot (voiced by Liev Schreiber), along the way uncovering a government conspiracy to keep dogs out of Japan permanently.
Isle of Dogs possesses all of the visual calling cards — the quirks — we have come to know as Anderson film stamps: cinematographic framing that creates perfectly composed shots; meticulously dressed sets (even more impressive since it is a stop-motion film); saturated color palettes; attention to detail; dry direct dialogue; and even in casting the ensemble – the same actors are consistently used in his films, although the characters change dramatically.
This film truly encompasses where Anderson has grown to be as an artist, showing him expanding on all the qualities that have drawn fans into his films for so long.
Bottle Rocket and Isle of Dogs appear to be stylistically far apart, with Isle of Dogs having a much more mature tone, but the elements of Anderson's directing style can be seen in both films. The best example of this can be seen in every Anderson movie, an emphasis on communication, or a lack thereof. Anderson as a director and writer is known for his quick and very dry dialogue, often making use of eloquent phrasing. However, often the theme of the dialogue or story is a lack of communication between characters in spite of this.
Communication Woes in Wes Anderson Movies
The communication theme began in Bottle Rocket and continues in Isle of Dogs. In Bottle Rocket, Anthony falls in love with Inez (Lumi Cavazos) despite their communication issues, leading to miscommunication and an eventual reunion. In Isle of Dogs, Wes Anderson takes this concept even farther by continuing with his theme of communication breakdown, but this time gives it many layers.
The first example of this seen in Isle of Dogs is how the humans and the dogs cannot communicate, which is outright spoken by the dogs many times throughout the film. The second layer to the film is that all of the human characters speak Japanese, which is only sometimes translated to English, adding a barrier of communication between the audience and the film as well.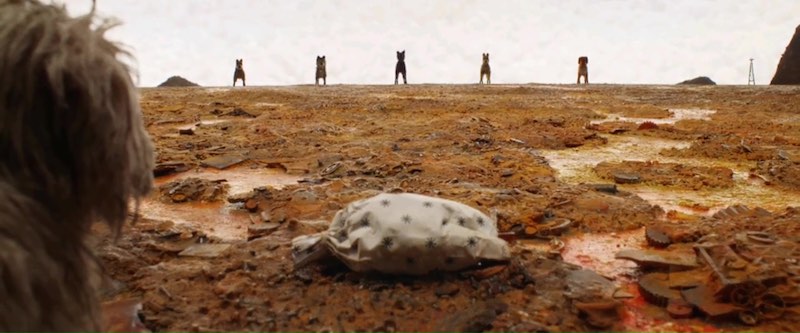 This is the hidden element that unifies Wes Anderson movies, the communication breakdown between the characters, allowing a plot to develop from character relation rather than necessary action. With the beginning of this in Bottle Rocket, we see the classic lovers kept apart, this time by language which is a very straight forward scenario, but we see so much artistic growth from here to Isle of Dogs.
In Isle of Dogs language separates the characters and the audience, which allows us to empathize with the characters and their frustrations even more. This idea implemented into the film allows for the resolution to pay off even greater for the audience. Anderson weaving this thematic element through all his films allows his body of work to seem more connected, and much more palatable to the viewer, allowing anyone to join his audience.
Directors grow and evolve, as all artists should. Anderson shows us that to mature as an artist does not have to mean losing the themes your work carries from the beginning of your career or your choices in composition.
I am excited to see what Wes Anderson's next film, The French Dispatch starring Saoirse Ronan, Natalie Portman, Timothée Chalamet, Benicio Del Toro and regulars Tilda Swinton and Bill Murray, does for his directorial style and how his continuing theme of communication struggles develops even further.