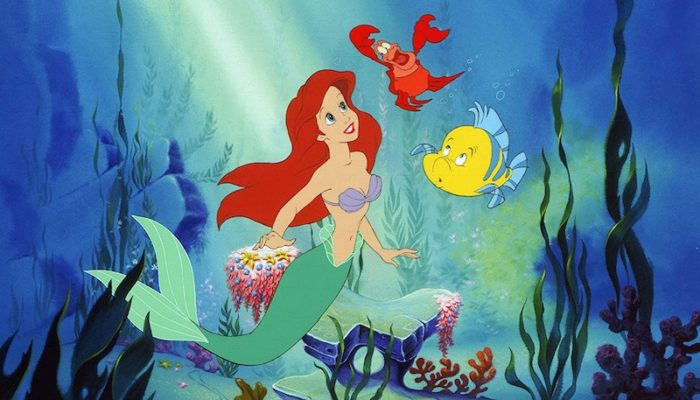 Birthdays or Wrinkles Aren't the Quickest Way to Feel Old - It's the Age of Classic Disney Animated Movies
Let's face it; we don't age as well as Disney princesses. Movie aficionados love to discuss what movies have not aged well, but when do we consider the effect of movies aging have on our emotions and well-being?
I'm a proud member of Generation X. As a child of the 80s and teen of the 90s, I had access to some of the best movies ever produced, and it wasn't weird to watch what are now considered classics, especially classic Disney animated movies, like Cinderella and Bambi. Yes, I've seen every John Ford film, and Alfred Hitchcock and I have a very special relationship. Oliver Stone and Ridley Scott may as well be considered part of my family.
Reminiscing about Raiders of the Lost Ark, Goonies, Back to the Future, The Breakfast Club, Ghostbusters, Stand by Me, Labyrinth, The Thing, Jurassic Park, The Matrix, The Sixth Sense, Scream, Trainspotting, Poltergeist, Platoon, The Untouchables, or Star Wars, before its movies became Episodes, never makes me feel old. But when Disney announces its anniversary editions of classic animated films, I stop short, realizing decades have passed far faster than I'd like and while I'm no dinosaur, I'm not a spring chicken either.
Botox Can't Help the Classic Disney Animated Movie Aging Response
You can inject Botox or dermal fillers or get a laser peel twice a year to keep the signs of aging at bay, but it won't matter for movie aficionados. The minute you hear that The Little Mermaid, one of the most revered classic Disney animated movies, is 30 years old, you'll see a different version of yourself in the mirror. It may be wrinkle-free on the outside but inside you start to feel a ping of "Damn, I'm old." And it's only worse because things crack a bit more now when you move and pulling an all-nighter means recuperating for days, maybe a week if tequila is involved.
People should not suffer the effects of realizing just how long its been since a classic Disney animated movie hit theaters does to a person. I could blame Disney for emailing me news of The Little Mermaid turning 30 in November 2019, but I would have figured it out anyway. Had it been Beauty and the Beast, I likely would not have had such a strong age-painful response because I didn't record that entire movie on cassette tapes so I could listen to it during road trips with my family.
The Little Mermaid was my classic Disney animated childhood movie. I could sing "Under the Sea" right now and not miss a verse – damn, I'm old.
Aging happens, and we all know that some movies age better than others, and that's why I am going to watch The Little Mermaid for the first time in decades to see if it holds up. Until then, I want all of you to join me in feeling the negative effects of hearing the age of a classic Disney animated movie.
Whether you are a Baby Boomer, Generation X, Millennial, or part of Generation Z, at least one of these classic Disney animated movies' ages is going to hit you a bit hard. I'm not sorry because no one should suffer alone.
How Old Is Your Favorite Classic Disney Animated Movie?
Snow White and the Seven Dwarfs, 1937 – 82 Years Old
Fantasia, 1940 – 79 years old
Pinocchio, 1940 – 79 years old
Dumbo, 1941 – 78 years old
Bambi, 1942 – 77 years old
Cinderella, 1950 – 69 years old
Alice in Wonderland, 1951 – 68 years old
Peter Pan, 1953 – 66 years old
Lady and the Tramp, 1955 – 64 years old
Sleeping Beauty, 1959 – 60 years old
One Hundred and One Dalmatians, 1961 – 58 years old
The Sword in the Stone, 1963 – 56 years old
The Jungle Book, 1967 – 52 years old
The Aristocrats, 1970 – 49 years old
Robin Hood, 1973 – 46 years old
The Fox and the Hound, 1981 – 38 years old
The Black Cauldron, 1985 – 34 years old
The Little Mermaid, 1989 – 30 years old
Beauty and the Beast, 1991 – 28 years old
Aladdin, 1992 – 27 years old
The Lion King, 1994 – 25 years old
Pocahontas, 1995 – 24 years old
The Hunchback of Notre Dame, 1996 – 23 years old
Hercules, 1997 – 22 years old
Mulan, 1998 – 21 years old
Tarzan, 1999 – 20 years old
And to make this list even more painful, Who Framed Roger Rabbit is 21 years old and Toy Story celebrates its 24th birthday in 2019.