When people think of horror auteurs, the names that normally get thrown around are ones like John Carpenter, Wes Craven, and Dario Argento. One name that usually does not get brought up is Herk Harvey, an industrial film director who barely dipped his foot into the horror pool. Harvey only made one feature length movie, but it's a doozy. In 1962, Harvey took a break from making educational documentaries to produce his contribution to horror history, Carnival of Souls.
Carnival of Souls is about a young woman named Mary Henry (Candace Hilligoss from The Curse of the Living Corpse) who is the only survivor of a horrible drag racing accident. Although Mary has no memory of the incident, she tries to put the experience behind her by taking a job as a church organist in Salt Lake City. As soon as Mary arrives in her new town, she starts seeing frightening visions of a pale crazy looking man who seems to be beckoning her to a mysterious, deserted fairgrounds-type of pavilion that is inhabited by similar ghouls. Mary's loneliness is heightened by periods of time in which no one seems to be able to see her – no one, that is, except for the sinister crazy man. Mary has to decide if her visions are real, or if she's just going insane from stress and grief.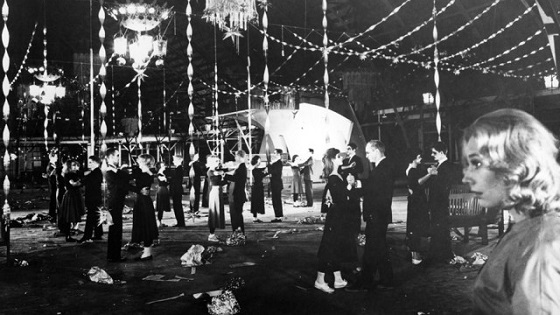 Herk Harvey was earning a living making industrial and educational films with titles such as Make Your Home Safe, What About Alcoholism?, and Street Safety Is Your Problem for a company called The Centron Corporation when he came up with the idea for Carnival of Souls. He enlisted the help of John Clifford, one of his industrial short film pals, to write the screenplay, and Harvey quickly and cheaply made his movie. Upon its initial release, Carnival of Souls was a box-office failure. But, thanks to the film falling into the public domain, and thus being shown on late night television and at Halloween film festivals everywhere, it has become a bona-fide cult classic in the years since its release.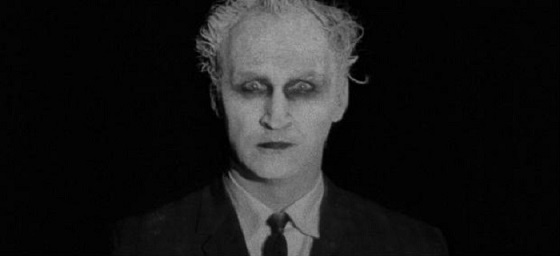 For Herk Harvey, Carnival of Souls was a labor of love, and the director called in every favor he was owed and used just about every bit of his filmmaking know-how to get the movie made. He did the work of several men during production, even going so far as to play the iconic lead ghoul himself onscreen (uncredited of course). Those jobs that he did not do himself were farmed out to connections that he had made over the years through his industrial film work. Harvey was a very economical filmmaker, and was able to get Carnival of Souls made for about $17,000. Using creative camera tricks and guerilla filmmaking techniques, Harvey was able to stretch that money and make Carnival of Souls look like a much more expensive film.
Harvey's original goal with Carnival of Souls was to make a horror film that combined the aesthetics of an Ingmar Bergman with the atmosphere of a Jean Cocteau. Those are lofty goals for a $17,000 movie, but Harvey succeeds in making a movie that is both artistic and terrifying. It has had a lasting impression on film history as well, as its influence can be seen in classic movies like Roman Polanski's Repulsion, George Romero's Night of the Living Dead, David Lynch's Eraserhead – even James Wan's Insidious series. Herk Harvey's eerie little low-budget movie has seemingly been seen by every independent horror filmmaker who has touched a camera since it was made.
The cinematography in Carnival of Souls is legendary. Cinematographer Maurice Prather, who, like Harvey, cut his teeth on industrial shorts like Winning Moves in Maintenance and But We Don't Have a Contract, was recruited to shoot the film, and he shot the hell out of it. Prather used a battery-powered camera that was much smaller and lighter than a normal movie camera, enabling him to utilize handheld motions that would normally need a crane or dolly to perform. As a result, Carnival of Souls is full of awesomely melodramatic zooms, pans, and tilts. The photography also uses a number of in-camera special effects that, although cheap and dirty, are remarkably effective, things like window mirror tricks and deceptive speed mechanics. Thanks to the resourcefulness and creativity of Harvey and Prather, Carnival of Souls has an unmistakably spooky look.
The soundtrack for Carnival of Souls was composed by another of Harvey's short documentary moonlighters: a musician named Gene Moore whose credits include films like Modern Football and How to Run a Filling Station. The parts of the score that are most memorable are made up of spooky organ music, sounding like a cross between the two principal locations in Mary's life: the church and the carnival. Because of this, the music sounds like a masterful mashup of Something Wicked This Way Comes and The Omen. The music in Carnival of Souls is an important part of the movie, and Moore's score is nothing short of spectacular.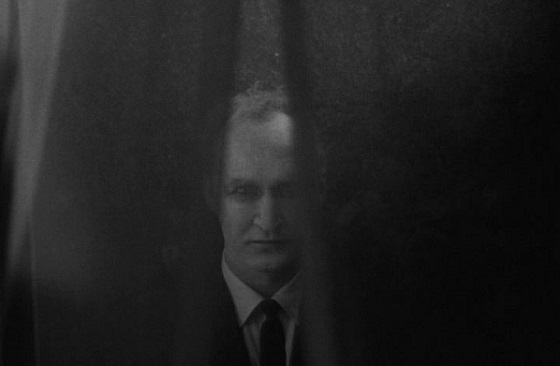 Herk Harvey went back to making industrial short films after the initial disappointing box office take of Carnival of Souls, and in 1980, he made another cult classic of sorts – the heavy equipment safety video Shake Hands with Danger. He passed away in 1996, so Carnival of Souls will forever remain his only feature length film. As for Carnival of Souls, it was remade in 1998 with only the slimmest resemblance to Harvey's movie. It's just as well, though, because audiences are better off tracking down Harvey's Carnival of Souls and seeing how it was done by the master.