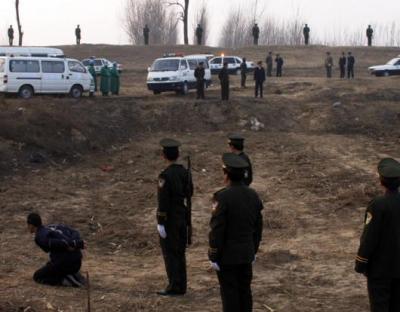 "The law is the law, but men enforce it." That line is said to Judge Tian (Ni Dahong), a fair and honest court official dealing with the sudden death of his daughter in a car accident. Tian is presiding over the case of Qiu Wu, a poor young man accused of stealing two cars, a crime punishable in China in 1997 (when the film takes place) by death. Tian's heartbreak is compacted by the lack of closure in his daughter's case: there are no suspects and the only detail of the crime is that she was killed by a stolen car. Thus the moral dilemma in Judge (Touxi), from co-writer and director Liu Jie: what is fair judgment?
Liu Jie's film is a slow-moving but deliberate and engaging meditation on the Chinese justice system on the verge of a major policy change. Qiu Wu is sentenced to death without emotion and sent to a tiny prison cell packed with other inmates. He knows his family cannot afford to appeal the decision, so he agrees to strike a deal with the wealthy Mr. Lee. Lee needs a kidney and although Chinese law prohibits the selling of organs, convinces Wu to donate upon the day of his execution in exchange for a large sum to be given to his illiterate mother and younger brother. Judge is all about rules and how their arbitrary enforcement impacts the real people at the center of these court cases. Lee, who is not a bad man, but merely rich, is waiting for Wu to die; Tian, who is not a bad man, but merely conflicted, holds in his hand the power to condemn both Wu and Lee. The film is a beautiful and quietly impactful examination of the nexus between these three lives.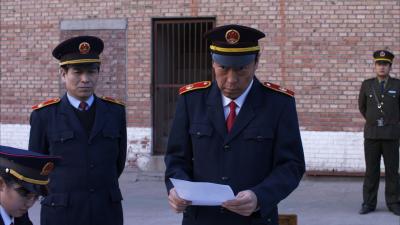 Jie and cinematographer Ryuji Otsuka render Tian's courtroom in cold, officious steel blues and greys. Tian's home, where he lives with a wife near comatose with grief, is likewise drained of all vibrancy. All of China is devoir of color, life and hope. Every character walks slowly, head bowed, merely performing the emotionless duties of lives pointedly crippled by useless bureaucracy. Wu's prison, Tian's home and courtroom and Lee's hospital room are all depicted with the same monochromatic despair. Jie is a master in arranging figures in cinematic space. Much of the film's drama is derived from long scenes played in a single long take in which the tension builds and builds, the formality of official legal protocol contrasted with violent outbursts of wrenching human drama.
At times, Judge is hard to sit through, it is so slow-moving and its characters so despairing. But the film is ultimately rewarding for its few scenes of excruciating pain and surprisingly gripping tension. It tests the viewer's own moral judgments in pitting its character against each other in a fight for survival. Challenging and intelligent, Judge is not a film to be missed.
Judge was screened on October 17, 2010 at the Anaheim International Film Festival. For more information, visit www.anaheimfilm.org.