Nestled in between the low-budget horror days of the fifties and sixties and the golden age of the slasher in the eighties, there were some bloody good films made in the seventies. Of course, most people point to legendary classics like Wes Craven's The Last House on the Left and Tobe Hooper's The Texas Chain Saw Massacre as good examples, but a look at the underbelly of the genre exposes splattery flicks like Herschell Gordon Lewis' The Wizard of Gore and Hawkes & Grinter's Blood Freak. Also in this category of seedy slasher cinema is a little 1973 movie called Scream Bloody Murder.
Scream Bloody Murder is about a young man named Matthew (played by Fred Holbert in his only screen appearance) who suffers from a typical Oedipus complex. Because of this, as a young boy he kills his father with a tractor, accidentally mutilating his own hand in the process. He is locked up in a mental ward for years, where he is given a shiny hook for a hand. Upon his release, he returns home to discover that his mother, Daisy (The Incredible Melting Man's Leigh Mitchell), has gotten remarried to a man named Mack Parsons (Robert Knox from "Alias Smith and Jones"). As jealous and unstable as ever, Matthew's mind snaps and he kills both his mother and her new husband, then runs off on a murderous rampage, slaughtering everyone in his path. One afternoon, he meets Vera (also played by Leigh Mitchell), a prostitute who reminds him of his mother. In order to impress her, Matthew invades a house, kills the occupants, and tells Vera that it belongs to him. Not wanting her to go back to work as a hooker, Matthew locks Vera up in the house and commands her to follow her true passion: painting. Vera has to find a way to escape from the unhinged Matthew before he inevitably becomes upset and kills her.
Also known as Claw of Terror, The Captive Female, and Matthew, Scream Bloody Murder was written and directed by Marc B. Ray (who balanced out his work in horror on The Severed Arm and Stepfather III by writing for children's television shows like "New Zoo Revue," "The New Mickey Mouse Club," and "Kids Incorporated") with help from his screenwriting partner Larry Alexander (a veteran television writer in his own right with credits that include "Barnaby Jones" and "CHiPs"). The movie is a little unfocused; as soon as the plot finds a groove, it switches over to a different narrative story and visual style. It actually feels a bit like three movies in one, starting off like Deathdream, traversing through The Little Girl Who Lives Down the Lane in the middle, and finally ending up as a poor-man's Misery, with bits and pieces of Psycho sprinkled throughout all three acts. Narratively, Scream Bloody Murder never seems to get going, but story is not what the film is ultimately about; it's about the blood.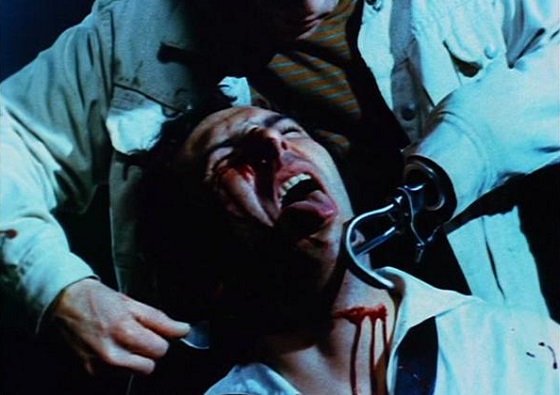 The promotional posters for Scream Bloody Murder proudly proclaim the film to be "Gore-Nography!!!" (with three exclamation points!!!). Truth be told, this is a pretty accurate description. The movie gives the impression that it was made quickly and cheaply, with much more attention paid to the splatter effects than the other elements of the film. Technically, the film is completely flawed, with non-continuous editing, uneven sound levels, and overtly melodramatic acting. The aim of the filmmakers is to soak the cast with as much blood as possible, and they do a decent enough job of that. By today's standards, Scream Bloody Murder would be considered pretty tame, but when seen through early-seventies eyes, it's every bit as disturbing as the original The Texas Chain Saw Massacre. If a little more attention had been paid to the little things like acting and dialogue, Scream Bloody Murder could have been just as influential as Tobe Hooper's low-budget masterpiece.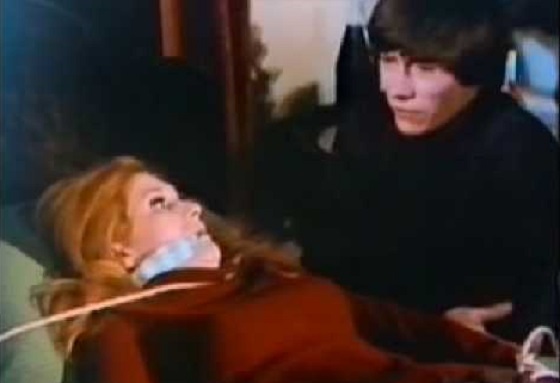 One aspect to which the filmmakers did pay attention was the photography; Scream Bloody Murder was shot by cinematographer Stephen H. Burum (Something Wicked This Way Comes, Death Valley) with the same beautiful bright color palette for which early seventies horror has become known, a simple decision which really brings out the saturated red color of the blood. Matthew hallucinates as he's killing people, seeing his mother's face everywhere he looks, and Burum emphasizes the maniac's psychosis by distorting the image with funhouse-type filters and lenses. It's a creative way to put the audience into the killer's head, and like the rest of Scream Bloody Murder, it's a cheap and easy effect.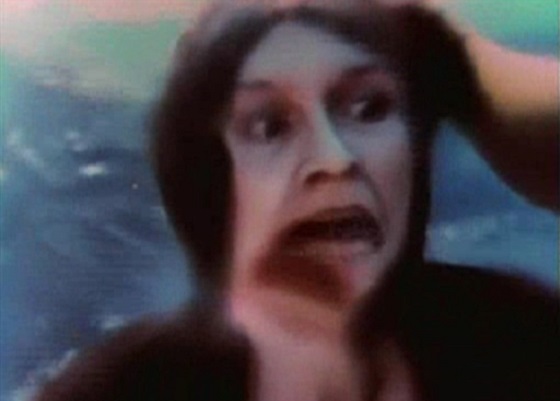 The music to Scream Bloody Murder is credited to a musician named Rockwell (not the "Somebody's Watching Me" singer) whose only other soundtrack credit is the score to The Zodiac Couples. The score to Scream Bloody Murder is just as over-the-top as the movie, with huge flourishing cascades of sound to match the waterfalls of blood and guts – the often-atonal music could almost be considered sound effects in many places. There are rumored French versions of the film that feature incidental music lifted from Lucio Fulci movies like The Beyond and The House by the Cemetery, and it seems as if a change in score would make Scream Bloody Murder an entirely different movie – an almost too clean movie. Quite frankly, Rockwell's wall-of-noise is the perfect sonic equivalent of Marc B. Ray's insane visuals.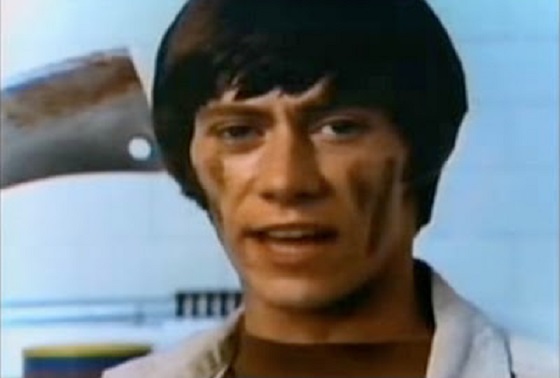 Another thing about Scream Bloody Murder that is worth mentioning is the fact that it includes a very early performance by none other than Phantasm's Tall Man, Angus Scrimm. Appearing under his given name, Rory Guy, Scrimm plays a doctor who drops by the house that Matthew has commandeered for his own nefarious purposes. It's a small role, but a cool piece of horror history nonetheless.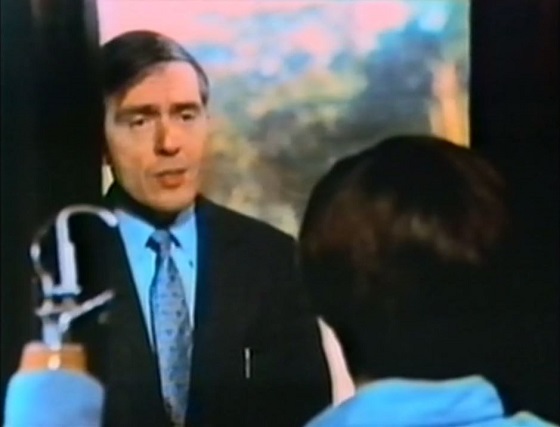 The proto-slashers of the early seventies usually fall into a no-man's land between the suspenseful tension of sixties films like Psycho or Peeping Tom and the slick production of eighties flicks such as Friday the 13th or A Nightmare on Elm Street. But, as far as outright gore goes, movies like Scream Bloody Murder and its contemporaries are hard to beat.