This week, the horror world is once again reeling from the loss of one of its most influential figures; writer/director Wes Craven has passed away at the age of 76, a victim of brain cancer. Craven was the mastermind behind not one, but two of the greatest horror franchises ever thanks to his work on the A Nightmare on Elm Street and Scream films. Throughout his career, Craven did supernatural horror (Deadly Blessing), sci-fi horror (Deadly Friend), campy horror (The People Under the Stairs), even comic book horror (Swamp Thing), all with the same awe-inspiring results. In addition to making movies, Craven also dabbled in television, working on both "The Twilight Zone" and "Freddy's Nightmares," as well as a handful of spooky TV movies. One of these TV movies aired a few short months before the release of the first A Nightmare on Elm Street in 1984, a suburban fire-and-brimstone tale called Invitation to Hell.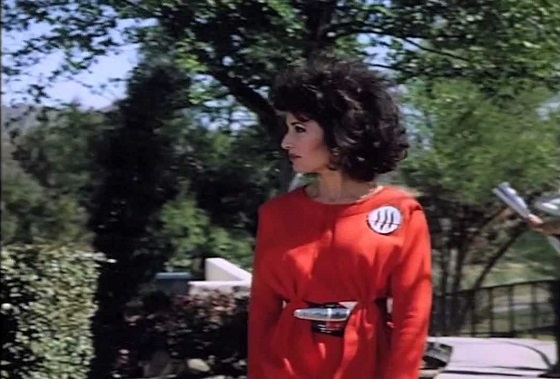 Invitation to Hell begins with Matt Winslow (Robert Urich from "Spenser for Hire") getting a job with a company called Microdigitec and moving his family to a posh suburban community. Matt works with his old fraternity brother, Tom Peterson (Joe Regalbuto from "Murphy Brown"), on a hi-tech weaponized spacesuit that will allow a man to land on the scorching hot surface of Venus. Matt's wife, Pat (Blade Runner's Joanna Cassidy), and their two kids, Robbie and Chrissy (The NeverEnding Story's Barret Oliver and Soleil Moon Frye from "Punky Brewster," respectively), initially have trouble fitting in with the neighbors, but eventually the family meets the enigmatic Jessica Jones (Susan Lucci from "All My Children"), who invites them to join an exclusive country club. Matt is hesitant to sign up, and when the family joins behind his back, he realizes why he had such a bad feeling about it; the country club changes his loved ones, and not for the better. Matt has to figure out a way to get his family back without drawing the ire of the powerful Jessica Jones.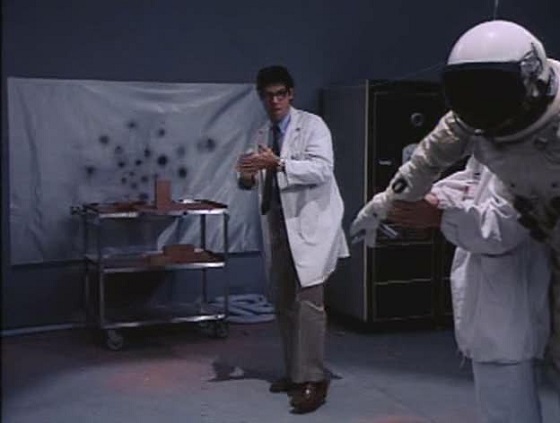 Wes Craven directed Invitation to Hell from a screenplay by Richard Rothstein (Death Valley, "The Hitchhiker"). The story may have been Rothstein's, but the movie is pure Craven; it's the perfect combination of comedy and horror than audiences have come to love about the director's movies, just enough camp to keep it light, but enough scares to drag it back into the dark. With Craven finding influence in everything from The Stepford Wives to The Bad Seed, Invitation to Hell is about as scary as a TV movie in the eighties could be while still being able to trick a few laughs out of its audience.
In typical Craven fashion, there are some strangely surreal moments in Invitation to Hell, mainly the opening scene and the final climax. The movie opens with an attention-getting scene that features Jessica Jones getting run down by a car. She pops right back up and takes her revenge on the car's driver, leaving the viewer to wonder what the hell just happened. Likewise, the ending of the movie is just as crazy. Of course, because it was the eighties, there are lasers and corny visual effects, but it's much more than that. Without spoiling anything, let's just say that the title Invitation to Hell is taken quite literally, and Matt's Venus-landing spacesuit comes in very handy. The meat of Invitation to Hell is bookended by a lot of head-shaking at the beginning and end. And it's awesome that way.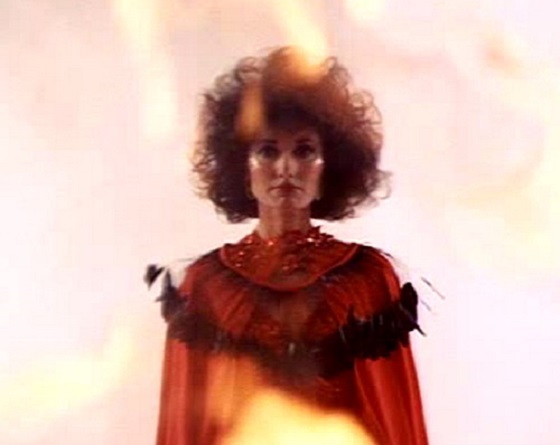 Wes Craven borrowed John Carpenter's main director of photography, Dean Cundey (who also worked on everything from Without Warning to Jurassic Park), to shoot Invitation to Hell so, even though it's a TV movie, it has a deeply cinematic look. At the time, Cundey was the go-to cinematographer in Hollywood for horror, and his big-screen sensibilities translated very well to the miniature idiot box of television. Cundey's work shines especially bright during the hellish climax, where his photography employs a lot of cool in-camera tricks like negative exposure and fog-cutting laser lights that help to raise the sci-fi campiness to a whole new level. Cundey knew exactly what kind of movie they were making with Invitation to Hell, and Craven let him put his stamp all over it.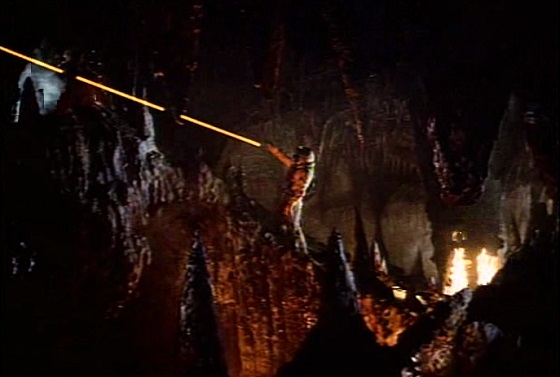 Because Invitation to Hell was a television movie, it is packed full of television stars. It goes without saying that Susan Lucci was, at the time, the absolute queen of daytime television because of her longtime portrayal of Erica Kane on "All My Children." For his part, Robert Urich owned evening television, having starred in "Vega$," "S.W.A.T.," and "Bob & Carol & Ted & Alice." Joanna Cassidy had been a regular on "Falcon Crest," Joe Regalbuto did time on "Ace Crawford, Private Eye" (and would go on to star on "Murphy Brown"), and Soleil Moon Frye had just begin her run as "Punky Brewster." It may have been a very theatrical movie, but Invitation to Hell had an undeniably small-screen cast.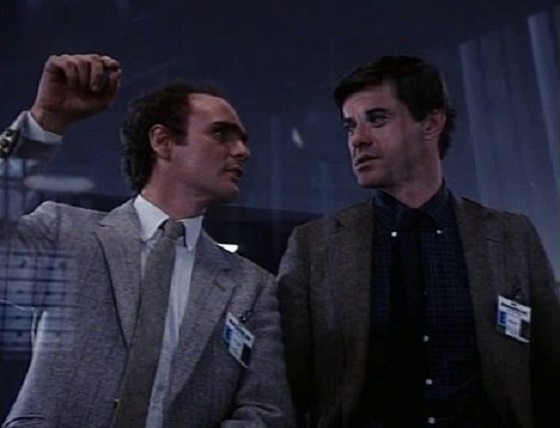 The music for Invitation to Hell was done by Sylvester Levay ("Airwolf"), who was one of the songwriters behind the disco girl-group Silver Convention and a protégé/frequent collaborator of Giogio Moroder. The score is all electronic, with melodic synthesizers providing a dramatic television soundtrack. The music is deliberately mellow, with even the action scenes underscored by a soothing bed of digital keyboard that is as sterile as the suburban neighborhood in which the film takes place. Sylvester Levay provided Invitation to Hell with just the right prime-time musical score that it needed.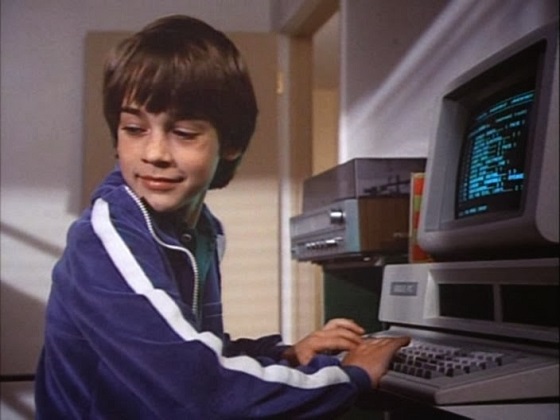 There will never be another Wes Craven. While most horror filmmakers would consider themselves lucky to have changed the entire genre once, Craven did it many times over the course of his career. At the end of the day, what mattered most was the movies, and whether it was a big blockbuster franchise like A Nightmare on Elm Street or Scream, or a silly little television movie like Invitation to Hell, Craven always brought his best. He will be sorely missed, not only by horror buffs, but by movie fans in general.