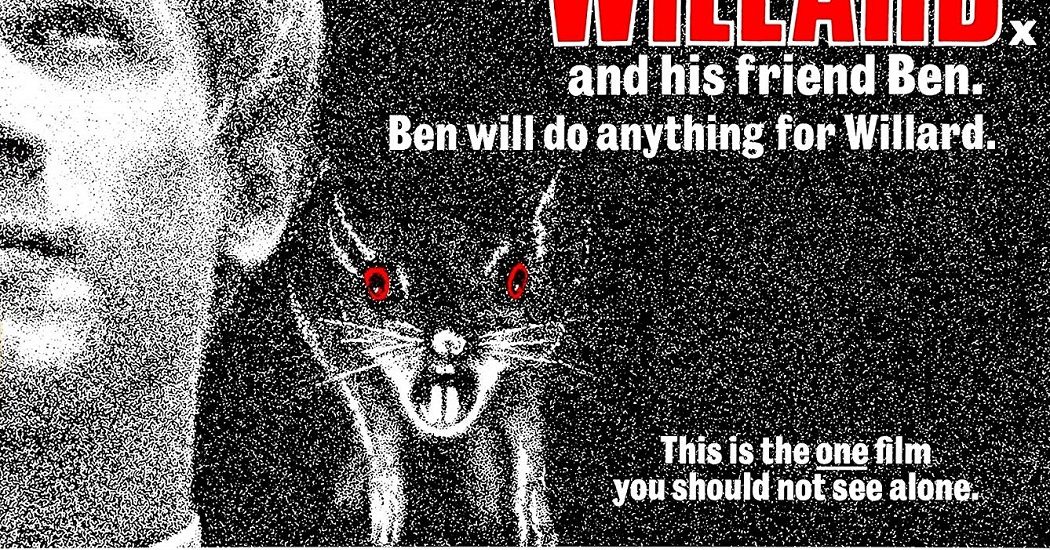 Cinema Fearité presents 'Willard'
The late Sondra Locke is the glue that holds 'Willard' together.
This past week, news broke in Hollywood of the death of actress Sondra Locke, who passed away quietly on November 3rd at the age of 74 from heart failure brought on by bone and breast cancer. Unfortunately, Locke was best known as one of Clint Eastwood's ex-girlfriends, despite having had a healthy career of her own both in front of and behind the camera.
Of course, she co-starred with Eastwood in classics like Sudden Impact and Every Which Way But Loose, but in the horror world, she made schlock movies like Death Game and A Reflection of Fear while also appearing in television anthologies such as "Night Gallery" and "Amazing Stories." However, Sondra Locke's biggest contribution to the horror genre was her performance in the 1971 rats-gone-wild movie Willard.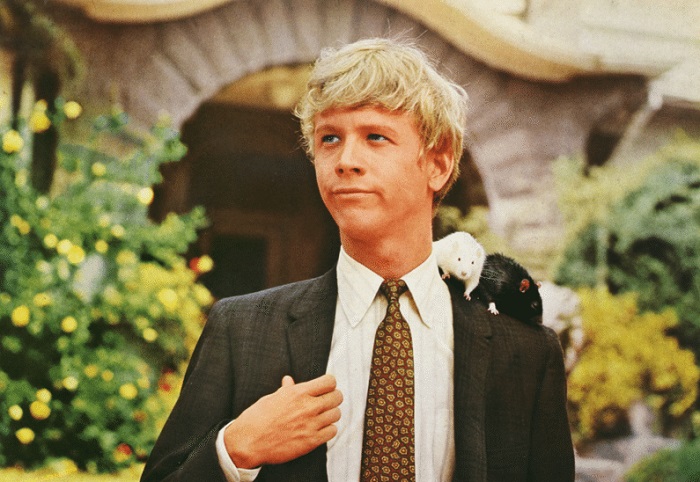 Willard stars Bruce Davison (The Lords of Salem, Apt Pupil) as the titular Willard Stiles, a socially awkward young man who works at a company that was founded by his dead father. His boss, Mr. Martin (Ernest Borgnine from The Black Hole and Deadly Blessing), is trying to squeeze him out of both his job and his home, a dilapidated old mansion which he shares with his crazy mother, Henrietta (Elsa Lanchester from The Bride of Frankenstein). One afternoon, while his mother is enjoying a birthday party that she threw for him but to which she only invited her own friends, Willard encounters a handful of rats in his backyard with whom he seems to share a fascinating psychic bond.
He becomes obsessed with the rats, even letting them live in the house with him and sleep in his bed. Two of the rodents in particular interest him: a small white one, which Willard names Socrates, and a big brown one, which Willard calls Ben. Willard begins taking his two new friends to work with him, hiding them in a leather briefcase while he goes on about his mundane job.
Besides his rats, the only friend that Willard has at work is a temp named Joan (Locke) who has been hired to help him with his overflowing workload, and before long, he starts seeing the pretty young girl socially. As Willard gets more and more attached to his rats, he becomes less attached to the real world, and soon, he starts to use his rat army for nefarious purposes.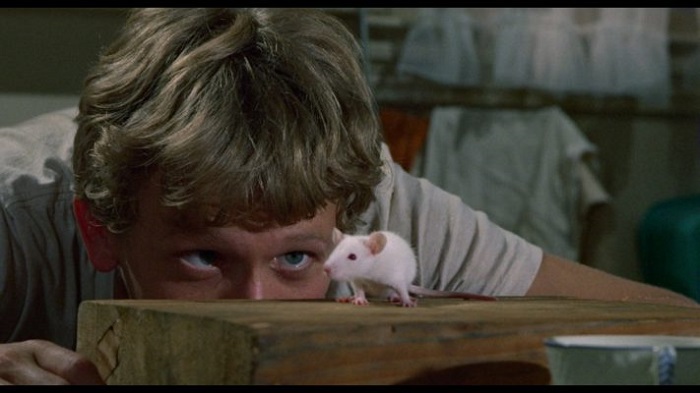 Willard was directed by Daniel Mann (Journey Into Fear) from a screenplay that was written by television screenwriter Gilbert A. Ralston (who wrote for "Ben Casey" and "Gentle Ben") and based upon a Stephen Gilbert novel called Ratman's Notebooks. Made a few years before the big animals-gone-wild trend of the mid-seventies, Willard is the perfect storm of a creative story, bombastic performances, and atmospheric direction. And there are enough rodents in it to creep out even the most stoic of horror fans.
When Willard went into production, Sondra Locke was just coming off of her Oscar-nominated performance in The Heart Is a Lonely Hunter. At the time, the young actress was an effortless combination of a Hollywood blonde bombshell and the Girl Next Door. And Mann used her as such, with Joan being the most normal character in the film.
Joan's rational level-headedness sets her apart from Willard's peculiar uneasiness, Mr. Martin's moustache-twirling villainy, and Henrietta's over-the-top flamboyance. Locke's character becomes both the voice of reason and a sounding board for Willard, and she does so without ever feeling like an afterthought or a sidebar. Sondra Locke is the capable glue that holds Willard together.
Of course, the real stars of Willard are the rats, and there are seemingly hundreds of them. With the notable exception of Socrates and Ben, the rats are not so much trained as they are herded, just sort of shuffled around in a big furry mass of sneaking and squeaking. Socrates and Ben have bigger roles, and both of them actually do get to do a bit of acting – Ben in particular is very emotive for a rat, managing to nail the facial expressions of anger and spite better than many human actors of his generation. They may not be as glamourous as the lions in Roar, the bears in Grizzly, or the elephants in Wild Beasts, but the rats in Willard will make the audience's collective skin crawl.
The music in Willard, composed by Alex North (The Bad Seed, The Devil's Brigade), is an interesting tale of two soundtracks. It toggles staggeringly between lovely symphonic pieces that would be right at home in a seventies television movie and violent staccato string stabbing that sounds like it's right out of a slasher flick. And the score switches at the drop of a hat, tame and timid one minute, horrifying and screeching the next.
It actually captures the feeling of unexpectedly seeing a rat on the kitchen floor very well; at first, all is merry and bright, then catastrophe strikes with one lightning-quick glimpse of scurrying fur. That's the score for Willard in a nutshell.
Willard would go on to get a sequel, called Ben, and a modern remake, starring Crispin Glover in the leading role. As for Sondra Locke, she would wind up in a long and tumultuous relationship with Clint Eastwood which would ultimately overshadow her screen work. So, let's all pay tribute to Sondra Locke by remembering her movies instead of her ex. And let's start with Willard.