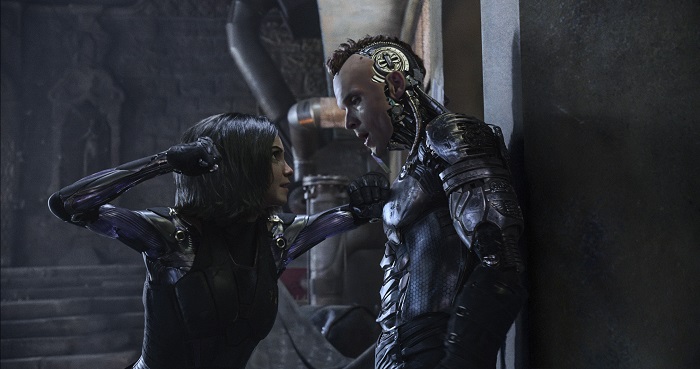 An Alita: Battle Angel Sequel Is Not Set, But Regardless, This Movie May Change Future Anime Adaptations for the Better
Alita: Battle Angel isn't just an anime adaptation - it is the anime adaptation all others should follow from here on out.
Despite the impact that anime has had on the filmmaking landscape with movies such as Akira and Ghost in the Shell, Hollywood hasn't been as successful at returning the favor. Up until this point, its live-action adaptations of beloved anime stories have been sketchy, to say the least. From the infamous Dragon Ball Evolution to the soulless Ghost in the Shell, it's been a bumpy road for Hollywoodized anime and manga properties.
The Issues With Anime Movie Adaptations in Hollywood
There are multiple factors at play that have made this such a tough prospect, with one of the biggest being money. Considering how otherworldly and grand in scope the likes of Dragon Ball are, Evolution's reported $30 million production budget was never going to cut it.
Similarly, these adaptations have failed to fully embrace the spirit of their source material. Throughout the past few years, especially, anime has become one of my favorite artistic mediums – due in no small part to just how imaginative and weird it tends to be. JoJo's Bizarre Adventure, Madoka, Hunter x Hunter, Kill la Kill – these stories boast a particular brand of creativity rarely seen in big-budget films.
Although it was an original IP, 2013's Pacific Rim was the first – and, up until this past month with Alita: Battle Angel's release, the only film that felt like an anime brought to life. Capturing much of the spirit of shows such as Neon Genesis Evangelion and Mobile Suit Gundam, the movie wore its inspirations on its sleeves. Compared to the snarky, quippy sensibilities of many modern blockbusters, Pacific Rim is still refreshingly earnest — to the point that it earns the right to be unabashedly corny when it wants to be. Its approach to world-building, too, is among the richest I've seen in any movie, while its cast is lovable in a way that some of the best anime characters tend to be.
And though these praises don't carry over to Pacific Rim's disappointing sequel, they definitely apply to Alita: Battle Angel. [It took only 338 words, but I finally mentioned the focus of this feature!]
Alita: Battle Angel Anime Gets a Successful Movie Adaptation
Without denying its weaknesses (particularly in regards to pacing and its all-too-assuming cliffhanger ending), I love Alita: Battle Angel. Its mythology feels well-defined, its character designs bizarre, and its fight choreography sublime. Even the visual effects are kind of revolutionary. Perhaps most importantly, though, Rosa Salazar's turn as Alita herself makes for one of the most infectiously endearing heroes I've seen in years.
This is the first anime/manga adaptation with the money and talent to support the universe on which it's based — Robert Rodriguez co-wrote and directed the film, and James Cameron co-wrote the screenplay and produced the film. As someone who started reading Alita: Battle Angel manga shortly before the film adaptation released, I was surprised by how much of that material made it onto the big screen.
That isn't to say that Alita: Battle Angel is a 100 percent faithful re-telling – nor does it need to be – but the spirit and tone of the manga are remarkably intact. Again, like Pacific Rim, Alita earns the right to be corny because of how much it sells the viewer on its world and characters. I mean, when I saw Alita use puppy blood as war paint on her face and say "I do not stand by in the presence of evil," I lost it – sat there cheering like an idiot.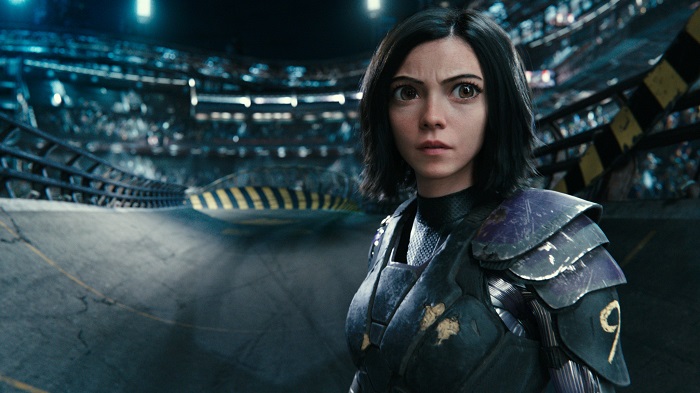 Twenty-nineteen is still super young, but for what it's worth, Alita: Battle Angel is easily my favorite movie of the year so far. With a decent critical reception of 60% on Rotten Tomatoes and a seemingly enthusiastic and passionate audience response, this movie's bound to be a hit, right? And an Alita: Battle Angel sequel nearing announcement soon?
Having just ended its fourth weekend in theaters, the movie has grossed about $78 million domestically and $304 internationally. If this were a Blumhouse-produced horror flick or a small-scale effort in the vein of District 9, those numbers would definitely be cause for celebration.
Unfortunately, according to Box Office Mojo, Alita's production cost about $170, which doesn't even include what's at least an additional $50 million in marketing. At this point, the movie will be lucky to cross the $400 million mark by the end of its run. Depending on how much the marketing actually cost, the film might be able to at least get close to earning some money. Are those the kind of numbers that scream "SEQUEL," though?
An Alita: Battle Angel Sequel - Possible or Impossible?
The tragic nature of Alita's budget is that, despite being necessary in order to fully capture the grandeur of the manga, it's also what will likely keep it from turning a profit. After all, this is based on a niche property within an already niche medium.
Honestly, as much as I love the movie, I'm surprised it even got made. Even after taking into account the fact that producer James Cameron directed the two highest grossing movies of all time in Avatar and Titanic, if I were a studio executive, I'm not sure whether I would've greenlit this project. I'm not saying I wouldn't, but I seriously appreciate and applaud the risk that everyone involved took.
Let's look back at Pacific Rim. With a reported budget of $190 million (again, not including marketing), it ended up making about $411 million worldwide. That's about in-line with what Alita: Battle Angel will likely make. Given that the robot-versus-monsters epic was in a similar, not-quite-a-success-but-not-quite-a-failure zone, I would like to think that a sequel was greenlit only because of the positive word of mouth and passionate following it gained in the years since its release. Pacific Rim Uprising was definitely a gamble, though – one that didn't pay off critically or financially.
Even setting aside the fact that it was panned by both critics and general audiences, it didn't help that Uprising released five years after the original. The studio needed to strike while the iron was still relatively hot and release it in either 2015 or 2016.
It's complicated. Although the price tag of Alita: Battle Angel may be what ultimately dooms its chances of a sequel, you can't say that there isn't an audience for a movie that makes nearly $400 million worldwide. Even if this particular franchise doesn't continue and an Alita: Battle Angel sequel never materializes – as much of a bummer as that would be – I hope Alita's better-than-projected performance at least gets the wheels in motion for other anime/manga adaptations.
I hear Warner Bros. is developing an Attack on Titan movie. With luck, those filmmakers will take a few pages out of the Pacific Rim–Alita book and keep the dream alive.