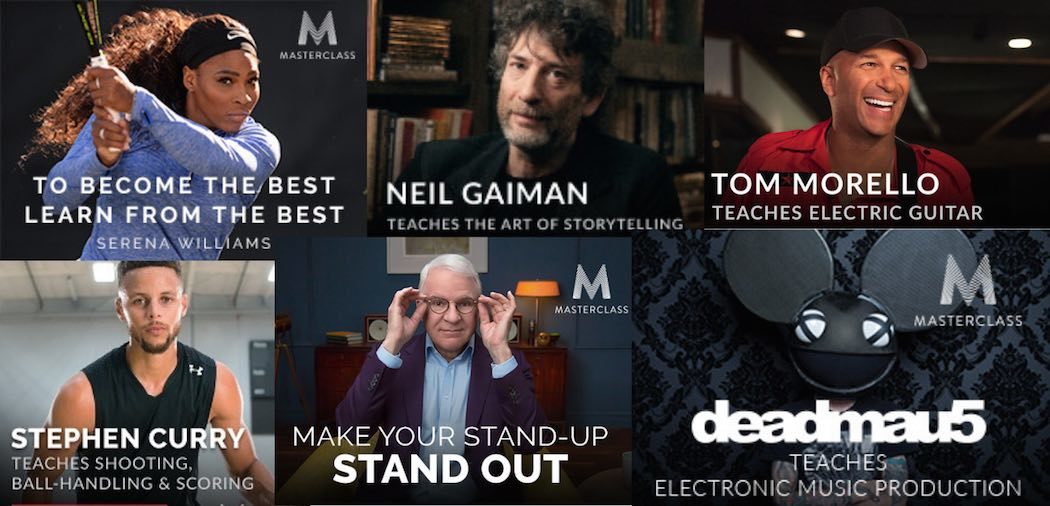 Is the Price of a MasterClass All-Access Pass Worth It?
You could get one MasterClass, or you can get unlimited access to every MasterClass and rule the kitchen, stage, camera, fashion world, music, science, writing, and beyond.
As more and more high-profile, talented makers have courses through MasterClass, it is getting very difficult to only purchase one MasterClass. The all-access MasterClass subscription is much more beneficial, and it gives you the ability to embrace multiples types of leaning, from filmmaking to cooking to photography to singing to writing to fashion design. That's why the MasterClass All-Access Pass is a great gift for anyone, in case you want to share what many already know: MasterClass is a must for everyone who loves learning new things from experts in a given field.
Here are the details on the MasterClass All-Access Pass which highlight how much it costs and what exactly you get with it.
How Much Is the MasterClass All-Access Pass?
The MasterClass All-Access Pass costs $180 a year. It is a recurring fee, billed the same time each year unless you cancel your subscription before its renewal date.
With the All-Access Pass, you get unlimited access to every course MasterClass has. That means you can learn to cook from Gordon Ramsey or Wolfgang Puck, write great novels with the help of Neil Gaiman, learn how to master chess with Garry Kaspar, or become a professional poker player thanks to Daniel Negreanu's MasterClass. You can also understand space exploration from the brilliant mind of Chris Hadfield, flex your comedy chops with Steve Martin or Judd Apatow, or make your neighbors crazy by learning electric guitar with Tom Morello of Rage Against the Machine or how to sing with Usher, Reba McEntire, or Christina Aguilera.
And filmmakers or film lovers will have zero limitations on accessing all of the filmmaking courses available with the MasterClass All-Access Pass, including:
Spike Lee teaching independent filmmaking

Ken Burns covering documentary filmmaking

Werner Herzog teaching filmmaking
For actors, Natalie Portman, Samuel L. Jackson, and Helen Mirren each teach a class, so you know there's a great benefit there.
The MasterClass All-Access Pass is the best deal available, especially when you compare it to the cost of one MasterClass.
How Much Is a Single MasterClass?
A single MasterClass is $90 – a one-time fee. Given the All-Access Pass is $180 – the cost of two single MasterClass courses – it only makes sense to grab it instead of a single class because you can surely get through two classes in one year, if not more.
How to Get the MasterClass All-Access Pass
Signing up for the MasterClass All-Access Pass is easy. Go to MasterClass and click Get All-Access, register with Facebook or your email address, and then follow directions to purchase the All-Access Pass. Then you are on your way to experiencing all that MasterClass has to offer today, and throughout the year as new courses are added.