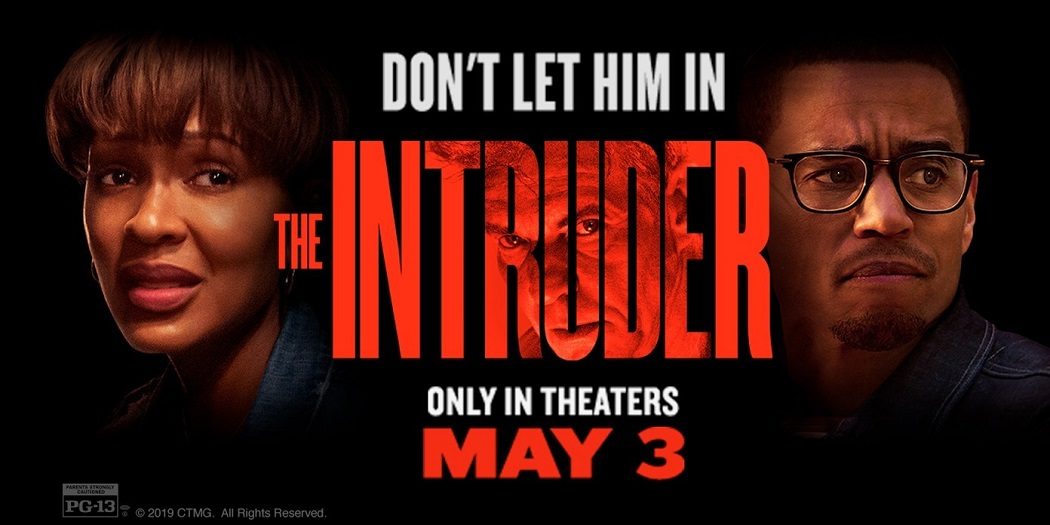 The Intruder Review: A Home Invasion Thriller Gone Wrong
As hard as Dennis Quaid tries, The Intruder doesn't pack a punch.
Release Date: May 3, 2019
In home invasion thriller The Intruder, a young married couple buy a beautiful house on several acres of land only to find out that the man they bought it from refuses to let go of the property.
Director: Deon Taylor
Screenwriter: David Loughery
Producers: Roxanne Avent, Brad Kaplan, Jonathan Schwartz 
Cast: Dennis Quaid (Charlie Peck), Meagan Good (Annie Russell), Michael Ealy (Scott Russell), Joseph Sikora (Mike), Alvina August (Rachel)
Editor: Melissa Kent
Cinematographer: Daniel Pearl
Production Designer: Andrew Neskoromny
Casting Directors: Kim Coleman, Candice Elzinga
Music Score: Geoff Zanelli

Given Hollywood's penchant for remakes, it's a bit surprising that The Intruder isn't a modernization of the 1962 Roger Corman movie of the same name. It's not even a retelling of the Claire Denis movie from 2004 that also shares the title. No, this The Intruder is its own thing. But that doesn't make it original.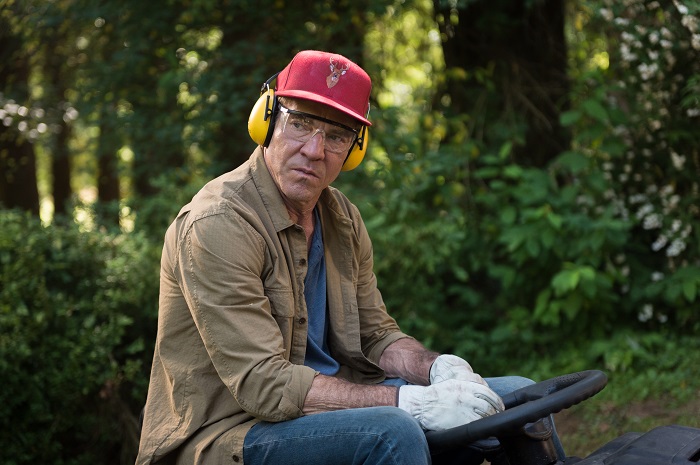 The Intruder is about a young advertising executive named Scott Russell (Michael Ealy from "Sleeper Cell" and Underworld: Awakening) who buys a beautiful house in Napa Valley to start a family with his wife, Annie (Maegan Good from "Deception"). The couple thinks that they got a good deal on their dream house, but it comes with a different kind of a price tag; the seller, Charlie Peck (Truth's Dennis Quaid), is extremely attached to the home, and seems unwilling to completely sever ties with it. At first, he just does helpful things like mow the lawn or help Annie with Christmas lights. But the more he keeps showing up, the more Scott and Annie begin to suspect a far more sinister motive for his visits.  
It's hard to know whether or not The Intruder should be taken seriously as a movie, because it's hard to tell whether or not it's taking itself seriously. The screenplay was written by David Loughery (Nurse 3D, Passenger 57), which leads one to believe that it may be trying to be a little exploitative and campy, but the direction of Deon Taylor (Traffik) seems to indicate that The Intruder is trying to be a truly suspenseful thriller. So, it lands somewhere in between, schizophrenically switching between being nail-bitingly tense and unintentionally funny.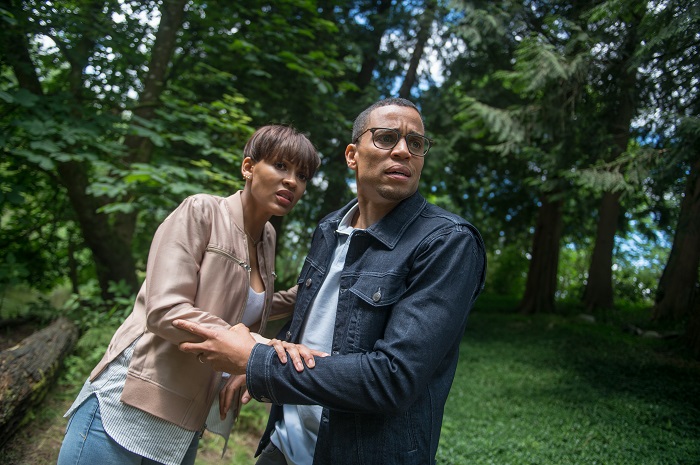 The Intruder is a mess of a movie. The point of view sits generally with the tormented couple, which is, of course, where it should, but every so often there's a too-deep look at Charlie's inner workings that, frankly, are better left as mysterious as possible. The story is packed with half-explored subplots about cheating husbands, estranged daughters, and macho best friends that just feel like products of lazy writing. Throw in Taylor's less-than-successful attempts at visual symbolism and Loughery's on-the-nose dialogue at every turn, and The Intruder is a quagmire.
The third act picks up a bit, delivering a little on the promises that the rest of the movie makes. There's a slight twist to the proceeding, but while the climactic scenes are not exactly expected, they're not really all that surprising either. The tension gets ramped up, but there's nothing there that the audience hasn't seen done before, and probably seen done better. Hell, there's a sequence that was lifted right out of The Shining in there.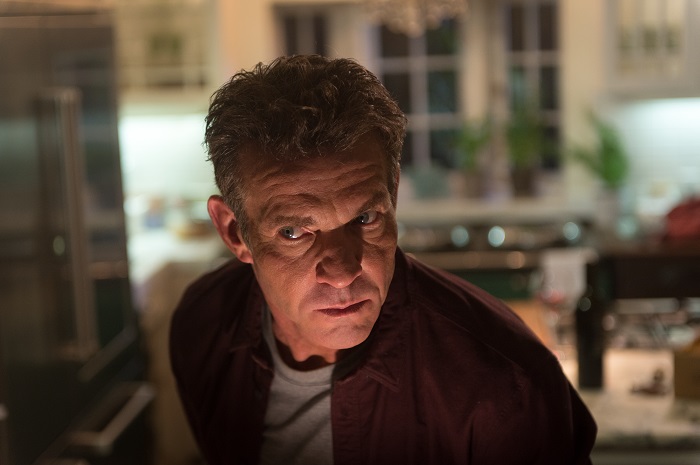 The Intruder is a movie that we seem to see in some way, shape, or form every couple of years. Let's hope that the next time it comes around, it's a little better.
For what it's worth, there are a handful of good scares in The Intruder, mostly thanks to the performance of Dennis Quaid. Quaid is the only member of the cast who seems to understand that he's in what boils down to a simple stalk-and-slash movie. So while everyone else is playing up the melodrama like they're in a Lifetime Channel Original, Quaid is running around just being generally creepy. And he's good at it.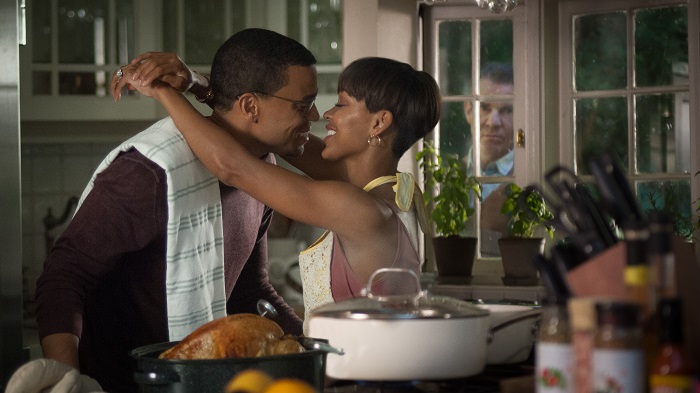 Most of the scares revolve around cool little now-you-see-him-now-you-don't camera gimmicks, courtesy of cinematographer Daniel Pearl (who cut his teeth on a ton of music videos as well as horror films like The Texas Chain Saw Massacre and The Boy). The tricks are nothing special, but they're shocking enough to inspire a few good jumps, particularly when combined with Quaid's eerie facial expressions and a spooky horror score from composer Geoff Zanelli (Christopher Robin, Mordecai). Sure, they're cheap, but the few scares that The Intruder has are effective.