Avengers: Endgame Review
Avengers: Endgame is the perfect ending to the 10 year, 22 movie Avengers Saga. For now at least.
Release Date: April 26, 2019
After the devastating events of Avengers: Infinity War, the universe is in ruins. With the help of remaining allies, the Avengers assemble once more in order to undo Thanos' actions and restore order to the universe.
Directors: Anthony Russo, Joe Russo
Screenwriters: Christopher Markus, Stephen McFeely
Producer: Kevin Feige  
Cast: Robert Downey Jr. (Tony Stark/Iron Man), Chris Evans (Steve Rogers/Captain America), Mark Ruffalo (Bruce Banner/Hulk), Chris Hemsworth (Thor), Scarlett Johansson (Natasha Romanoff/Black Widow), Jeremy Renner (Clint Barton/Hawkeye), Don Cheadle (James Rhodes/War Machine), Paul Rudd (Scott Lang/Ant Man), Brie Larson (Carol Danvers/Captain Marvel), Karen Gillan (Nebula), Bradley Cooper (Rocket), Josh Brolin (Thanos)
Editors: Jeffrey Ford, Matthew Schmidt 
Cinematographer: Trent Opaloch
Production Designer: Charles Wood 
Casting Director: Sarah Finn
Music Score: Alan Silvestri

Outside of Disney's other big property Star Wars, there hasn't been a movie with as much secrecy surrounding it as Avengers: Endgame. For fans that have been with Marvel for 10 years and 22 movies worth of storytelling, this is finally the film that looks to close a chapter. The time for teases of Phase 4 or sequels/spin-offs is over. It is, after all, called Avengers: Endgame.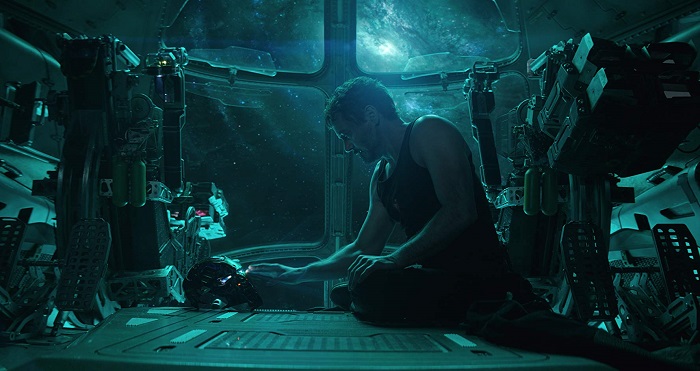 Because of that air of mystery surrounding Avengers: Endgame, it's hard to talk about the plot without giving away too much. All that's worth saying is that Avengers: Endgame finds a clever way to encompass a large portion of the MCU that, while a little cliché, works for the comic book movie genre. To be honest, any other approach to Endgame's storytelling might have made the movie feel like merely a follow-up to Avengers: Infinity War, but what directors Joe and Anthony Russo do here, with a script from Christopher Markus and Stephen McFeely, is introduce a final chapter for a story that started way back with Iron Man in 2008.
No doubt, fans will go into Avengers: Endgame wanting to know how this film will handle the events of Infinity War, in which Earth's Mightiest Heroes failed to stop Thanos (Josh Brolin) from "snapping" 50% of all living things in the universe out of existence. Would the remaining Avengers – conveniently all of the original cast members survived – be able to find a way to undo Thanos' act? How does the presence of Captain Marvel (Brie Larson) change things? Avengers: Endgame has an answer to all those questions, but don't expect something cut and dry.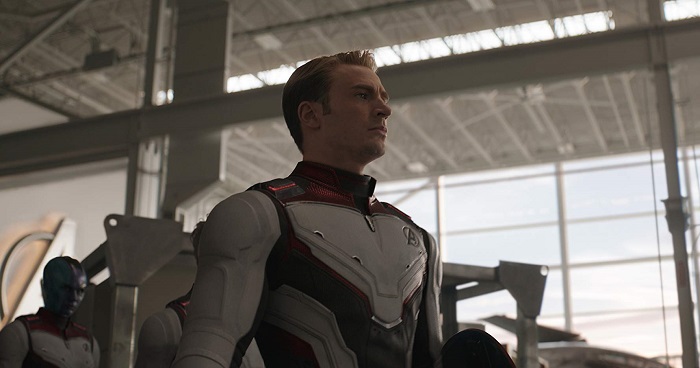 Still, Avengers: Endgame is more satisfying than it is a bit rushed. Even at 3 hours long, there are elements and characters that feel underserved compared to the rest. Crucially, Iron Man (Robert Downey Jr.) and Captain America (Chris Evans) are at the center of it all, and because all signs pointed to this being their last film, along with Chris Hemsworth's Thor, they get the most screen time and have the most to do. Whether or not all of the story beats will land with fans and casual viewers, however, is up for debate. Personally, the way the film handles these characters is far more successful than it is disappointing. Without question, some fans will be frustrated with how certain character arcs change or are resolved, but that's part of the surprise. Not everything that you want to happen will happen, but much of what does happen fits with these characters' trajectories.
Alongside being at the center of the story, Downey and Evans also turn in their best work in their respective roles. Their performances seem to have an understanding of how much these characters mean to fans and they don't short-change them in the slightest. Even at the presumed end of the road, nobody is really phoning it in, but talking too much about the nuances of each performance gives a lot away. All that's important to know is these actors understand the weight that a film like Avengers: Endgame has, and they put it all into their performances.
Still, it's not all doom and gloom. Avengers: Endgame has a lot of levity, maybe even a little too much. Getting all these actors and their characters together has always lent itself well to a little comedy to cut the tension, but quips when half the universe is dust feels strange at times.
Despite some unexpected character choices and a slightly odd tone, Avengers: Endgame delivers in the most important ways. It is packed with character moment after character moment, to the point it feels like a checklist of things fans have been waiting to see and plenty of scenes that they never even thought possible. It's surprising, rousing, emotional, and most importantly entertaining. There may be some lingering doubts about where things go in the movie or how a character or two is handled, but by the conclusion, that all washes away. Avengers: Endgame knows how to stick a landing, and it does so with tons of comic book flair.

Avengers: Endgame might be the culmination of 22 action blockbusters before it, but it's surprisingly light on action. Not in the sense that nothing happens, because A LOT happens, but if you're going into the film expecting fight sequence after fight sequence, you might be disappointed. As was mentioned, this film's main goal is to resolve the storylines and development of the founding Avengers members. And for the most part, that involves story more so than action. But rest assured, there is at least one action sequence that makes all of the drama worth it. Yes, there is a lot of CGI and at least one generic, muddied backdrop, but alongside those big character moments, the film delivers some massive action set pieces.