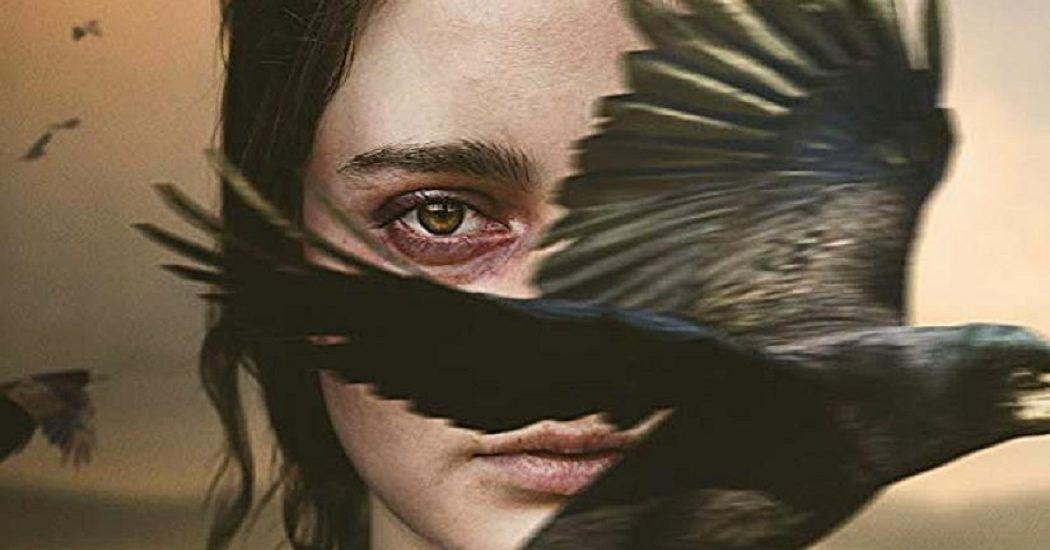 The Nightingale Review
Jennifer Kent's 'The Nightingale' is a must-see treatise on racism and misogyny.
Release Date: August 16, 2019
Set in 1825, Clare, a young Irish convict woman, chases a British officer through the rugged Tasmanian wilderness, bent on revenge for a terrible act of violence he committed against her family. On the way she enlists the services of an Aboriginal tracker named Billy, who is also marked by trauma from his own violence-filled past.
Director: Jennifer Kent
Screenwriter: Jennifer Kent
Producers: Kristina Ceyton, Steve Hutensky, Jennifer Kent, Bruna Papandrea
Cast: Aisling Franciosi (Clare), Baykali Ganambarr (Billy), Sam Claflin (Hawkins), Damon Herriman (Ruse), Harry Greenwood (Jago), Ewen Leslie (Goodwin), Charlie Shotwell (Eddie), Michael Sheasby (Aidan), Matthew Sunderland (Davey), Magnolia Maymuru (Lowanna), Dallas Mugarra (Lowanna's Husband), Christopher Stollery (Major Bexley), Nathaniel Dean (Stoakes), Claire Jones (Harriet), Luke Carroll (Archie)
Editor: Simon Njoo
Cinematographer: Radek Ladzuk
Production Designer: Alex Holmes
Casting Director: Nikki Barrett
Music Score: Jed Kurzel

A few years back, Australian director Jennifer Kent created not just a movie, but a cultural phenomenon with her big screen debut The Babadook. Her follow up has taken four years, but The Nightingale is finally here.
The Nightingale is about an Irish convict woman in Australia named Clare Carroll (Jimmy's Hall's Aisling Franciosi) who has finished her sentence of labor for a British officer named Hawkins (Sam Claflin from The Quiet Ones). Hawkins, however, refuses to grant her freedom, and in a drunken stupor one night, winds up committing a horrible act of violence against Clare and her family. Hawkins and his soldiers set out for a new command, but she won't let them off so easily. Bent on revenge, Clare hires an aboriginal tracker named Billy (Baykali Ganambarr in his screen debut) to help her follow Hawkins through the wilderness, with only her rage to keep her going.
Essentially, The Nightingale follows the standard revenge formula, but treats it in a very non-standard way. Although Clare makes her pledge out of anger, she lacks the killer instinct of most rape revenge heroines, so she seems more desperate, which in turn makes her struggles more real. And Clare's character, although bent on vengeance, is made entirely human by the little details that Kent supplies, everything from the surreal dreams of her missing family to the pain she feels from not having a release for her lactating breasts (no spoilers, but it's a symptom of that horrible act of violence). Everything about Clare is sympathetic.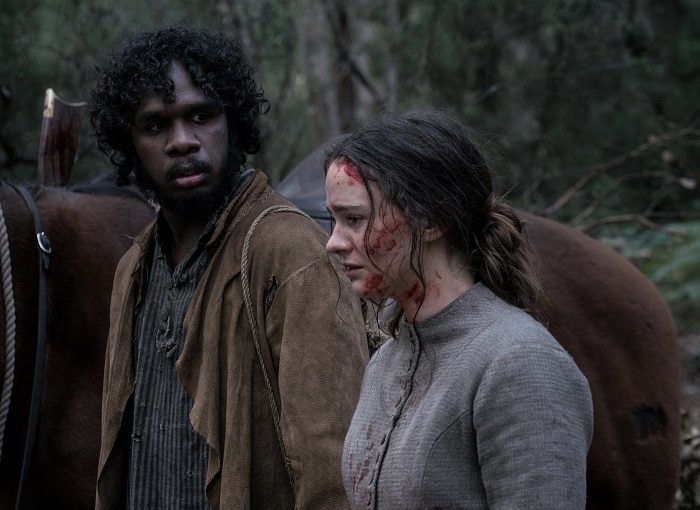 Clare is even sympathetic when she is mistreating Billy, the Aboriginal tracker who holds her life in his hands. Although she was a prisoner, she still considers herself higher in the social hierarchy than Billy, so she treats him much like Hawkins treated her – like a slave. For his part, Billy lets it roll off his back, realizing that she won't last a day without him, and after a while, his loyalty is reciprocated, and they become a team. The audience forgives Clare's frustration, just as Billy does. The Nightingale is as much a treatise on racism as it is on misogyny, so Clare and Billy are basically two peas in a pod.
A word of warning about The Nightingale; its depictions of violence may be triggering to some viewers. The violence is necessary for the movie to have its desired effect, and it does exhibit some tasteful restraint. The rape scenes (yes, plural) are unflinching, but they're also mercifully short. There's no fifteen-minute assault along the lines of I Spit on Your Grave. Still, the brutality hits like a hammer, and that's why The Nightingale is a movie that won't soon be forgotten.
There are times when The Nightingale is gets a little indulgent and long in the tooth, but that's all part of the bigger picture. Clare's story needs time to unfold, and time is what Kent gives it. And, for as long as the movie is (it's about 135 minutes), the memory of it will last a whole lot longer. Which is good, because it's the type of movie that viewers will probably only want to see once.

The Nightingale is a much more subtle with its scares than Kent's earlier The Babadook. In fact, if a handful of scenes totaling no more than five minutes were excised, it wouldn't be considered a horror movie at all, just a survival thriller. But, thanks to those few scenes and Kent's reputation as a horror filmmaker, The Nightingale gets the horror tag. Truthfully, it's more disturbing than scary. But, it's extremely disturbing. It's actually downright shocking. The gore is used sparingly, but it really isn't needed at all. Kent shows horrifying events and actions without relying on over-the-top blood and guts, so the audience's imagination fills in what few gaps there are. But even with Kent's restraint, The Nightingale is a tough watch, both emotionally and viscerally.