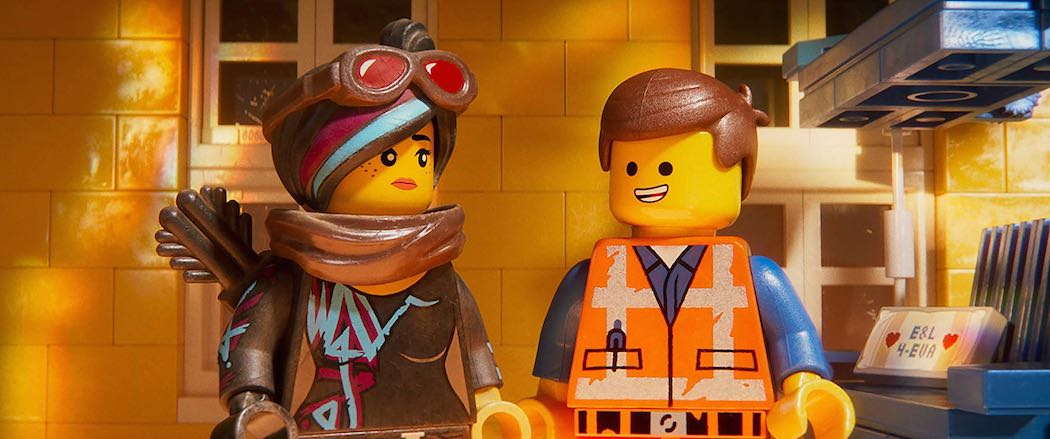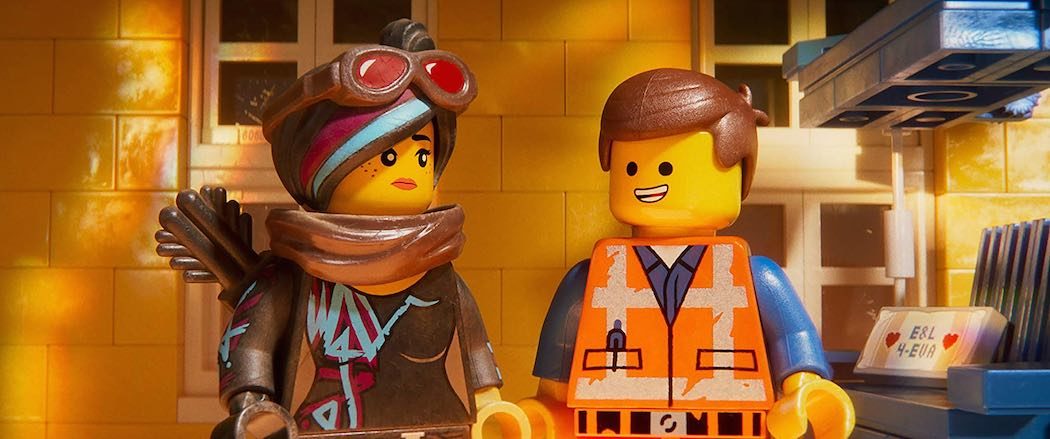 New for 2019, LEGO Movie 2 Sets That Bring the Characters Home and Get the Imagination Flowing
You can't be a fan of LEGO and not watch LEGO movies, or own a LEGO movie set - it's not right.
It's been five years since The LEGO Movie made a star out of construction worker Emmet Brickowski. Emmet is back for more fun in The LEGO Movie 2: The Second Part, releasing in theaters February 8, 2019, and there's a host of familiar faces coming with him. And new LEGO sets for The LEGO Movie 2 as well — we would expect nothing less.
The LEGO movies are always great (LEGO Batman is hilarious), but the fun of LEGOs is what you can do at home with them, while the movie plays in the background. And it's not surprising if after seeing The LEGO Movie 2 you want to run out and grab LEGO toys that feature the characters or what they use in the movie.
You're in luck! Here are great The LEGO Movie 2 sets you can grab before or after you see the movie. Because LEGO toys never go out of style and keep your imagination in top form, even if you're following the directions and not building your own LEGO toy set no one else can muster.
The Best LEGO Movie 2 Sets for Fans of All Ages
Sweet Mayhem's Systar Starship
Sweet Mayhem (voiced by Stephanie Beatriz) in The LEGO Movie 2 has an amazing starship, and thankfully, there's a LEGO set of it we can all enjoy at home. It features a minifigure-capable cockpit, retractable landing gear, and disc shooter. Plus, there's Emmet and Lucy in pursuit mode and stickers. Sweet Mayhem minifigure is of course also included, as is a brick-built figure and Heart figure. Building the Sweet Mayhem Systar Starship won't be simple — it's 502 pieces, but who wouldn't be up for the challenge?
The LEGO Movie 2 Movie Maker Set
You can see The LEGO Movie 2 in theaters and then create your own LEGO movie at home with the LEGO Movie 2 Movie Maker Kit. Whether you or your child is a budding filmmaker or simply likes the idea of making a LEGO movie, this set has it all: Adjustable arms and slide to move characters and props around, scene backdrops, action props including Rex's Rexplorer and Emmet's Escape Buggy, plus nine characters from The LEGO Movie 2 (Emmet, Rex, Lucy, Sweet Mayhem, Warrior Kitty, Star, Queen Waterva Wa'Nabi, an alien invader, and a raptor). The sky is the limit on what you can create with this new for 2019 LEGO set.
Rex's Rextreme Offroader LEGO set
Rex's offroader can transform into two other armored vehicles in the Rextreme LEGO set. It's possible by combining it with the Recon Rex-o-saurus to create the Rex-o-saurus Quad, and Emmet and Rex are along for the fun. Just watch out for Rex-o-saurus' snapping jaws and two stud shooters. At only 230 pieces, this LEGO set should be a quick assemble, right?
The LEGO Movie 2 Batman Set
A LEGO movie would not be complete without Batman, and for 2019, LEGO has a battle-ready Batman and MetalBeard set to appease Batman LEGO lovers. At 168 pieces, the Batman LEGO set lets you build the posable MetalBeard mech that has a built-in MetalBeard minifigure head, treasure chest that opens, and flip-down crow's nest. Batman has a thrown, too, with an adjustable "You're Welcome" sign. In addition to a Batman figure, this Batman LEGO set includes two swords, a spear-accompanying Maddox minifigure, and brick-built Star figure.
Queen Watevra Wa'Nabi's Build Whatever Set Is Full of Surprises
Why build one Queen Watevra LEGO figure when you can build 15 different forms. This LEGO set gives you the opportunity to create an octopus, hammer, bat, devil, gorilla, toaster, and rocket, plus many more models. But don't let that be it; create other ideas, too, as you wish.
The LEGO Movie 2 Escape Buggy Set
Every great movie features a great escape, and the vehicle characters use is very important. Emmet has the Escape Buggy, and now anyone can have one of their own with its 2019 LEGO set. Emmet, Lucy, and Sharkira minifigures will be there to supervise as the 549 pieces come together.
Any of these 2019 LEGO sets are to spark imagination and bring The LEGO Movie 2 characters to life, but they can also be incorporated into any LEGO sets you already own. Kids and adults never run out of ideas when LEGO is involved, and The LEGO Movie 2 sets can only make the fun last longer.