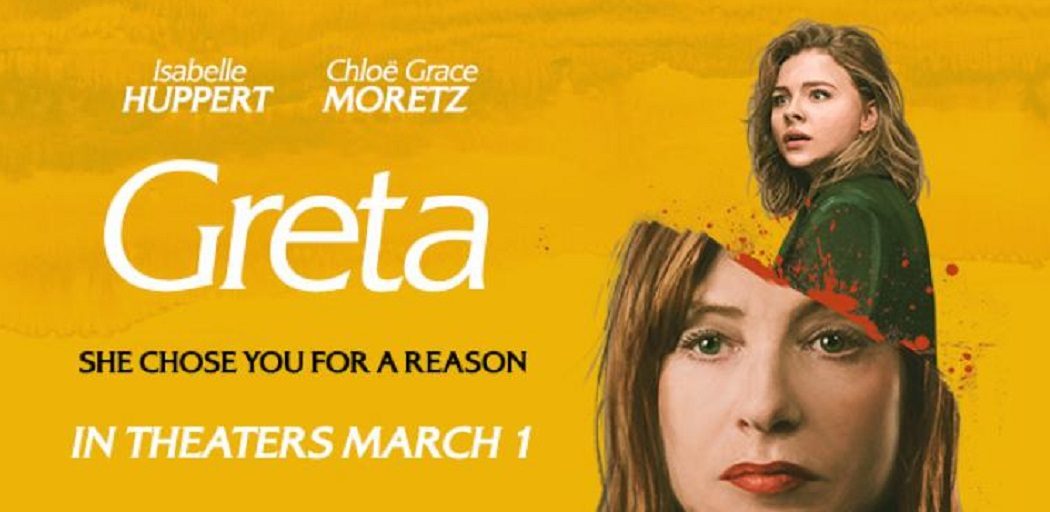 'Greta' Review
Neil Jordan, Chloë Grace Moretz, and Isabelle Huppert team up for pulpy melodrama in Greta, displaying the horrors of the stalker experience perfectly.
Release Date: March 1, 2019
In Greta, a young woman befriends a lonely widow who's harboring a dark and deadly agenda towards her.
Director: Neil Jordan
Screenwriters: Ray Wright, Neil Jordan
Producers: Lawrence Bender, James Flynn, Sidney Kimmel, John Penotti 
Cast: Isabelle Huppert (Greta Hideg), Chloë Grace Moretz (Frances McCullen), Maika Monroe (Erica Penn)
Editor: Nick Emerson
Cinematographer: Seamus McGarvey
Production Designer: Anna Rackard 
Casting Directors: Jason Clarke, Fiona Gavin
Music Score: Javier Navarrete

Neil Jordan seems to have done it all in his almost-forty-year career. He won an Oscar for The Crying Game. He made a cult classic with Interview with the Vampire. He created a hit television show with "The Borgias." Now, it seems like he's just having fun with Greta.
Greta is about a young New York City woman named Frances McCullen (Carrie's Chloë Grace Moretz) who finds a handbag on the subway. The purse has an ID card in it, so against the advice of her roommate, Erica (Maika Monroe from It Follows), she brings it back to the owner, an older woman named Greta (Elle's Isabelle Huppert). Greta and Frances strike up an unusual friendship, each seemingly filling a void in the other's life.
At first, their relationship starts off with simple things like dinner dates and dog shopping excursions. But soon enough, Greta starts getting obsessed with Frances, calling and texting dozens of times a day, and even showing up at the poor girl's job. Greta is no typical stalker, though; she's a professional, and Frances is not her first rodeo.
Jordan co-wrote the screenplay for Greta with horror scribe Ray Wright (The Crazies, Case 39). The script – and its cinematic execution – is pure pulpy melodrama, the kind of movie that will make the viewer chew their fingernails down to the nub, but do it with a big old smile on their face. It's also a twist-a-minute thrill ride, so that smile is also accompanied by shocked realization followed by knowing laughter.
None of this is to say that Greta is a feel-good movie. Quite the opposite. It's a powerfully disturbing watch, but one that does not take itself too seriously, so it's incredibly fun as well (imagine Paul Verhoeven directing Henry: Portrait of a Serial Killer). It's an economical movie, wasting nothing and jumping into its stalker experience story with both feet right from the opening frame, and it relishes in the stylish cinematography of Seamus McGarvey (Bad Times at the El Royale, Nocturnal Animals) and a wonderfully tacky performance by Huppert that reaches Fatal Attraction levels of awesomeness.
Sure, Greta is packed with the same stupid decisions that have plagued horror movies since the dawn of time, and truth be told, it does lose a little focus in the last act, but that's just because it gets crazier and crazier as it goes on. And yeah, the ending is telegraphed just far enough in advance for the audience to feel like they're a step ahead when they get to the big reveal. But this is all part of Neil Jordan's plan.  He has now successfully crossed "make a simple-yet-innovative horror movie" off of his list.

The Horror in Greta Nailing the Stalker Experience
Greta makes up for what it lacks in typical in-your-face horror scares with maddening suspense and vice-like tension. Neil Jordan does an amazing job of capturing the paranoia and fear of being stuck in a situation over which the subject has little or no control – basically, Greta outlines the stalker experience perfectly. Chloë Grace Moretz's character of Frances is never seen as weak, but there's a vulnerability to her that is inescapable, and that vulnerability spreads to the other people in her life (a scene where Greta torments Frances by stalking Erica instead comes to mind). Neil Jordan masterfully paces the movie so that the stakes are consistently being raised and the audience constantly feels the same pressure as Frances.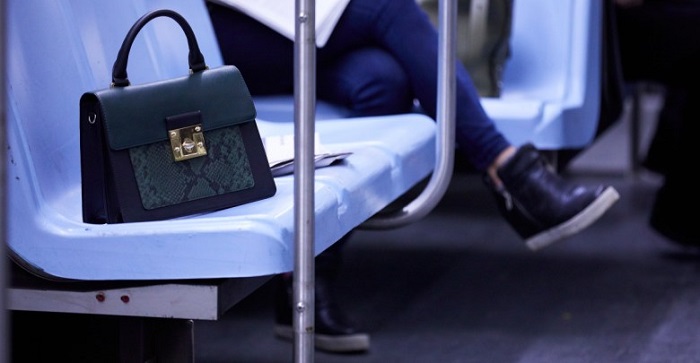 Oh, and just so the viewer doesn't forget that they're watching a horror movie, Jordan tosses in one killer Eli Rothian gore gag for good measure. Because, in a movie like Greta, that carnage fits right in, even without any jump scares to go along with it. It's fun.