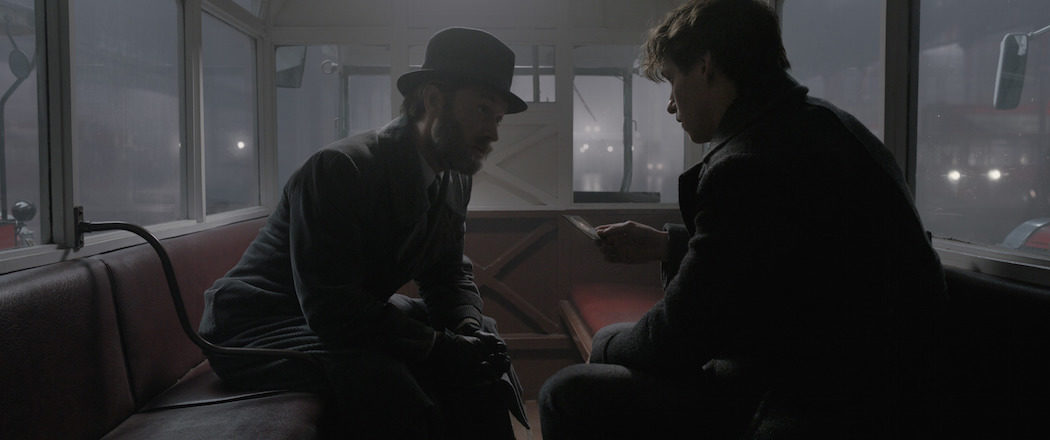 'Fantastic Beasts: The Crimes of Grindelwald' Review
The second part of J.K. Rowling's Wizarding World film series, 'Fantastic Beasts: The Crimes of Grindelwald,' gets things started, but leaves you wanting much, much more.

Release Date: November 16, 2018
Warner Bros. Pictures' Fantastic Beasts: The Crimes of Grindelwald is the second of five all new adventures in the Wizarding World™ created by J.K. Rowling.
At the end of Fantastic Beasts and Where to Find Them, the powerful Dark wizard Gellert Grindelwald (Johnny Depp) was captured by MACUSA (Magical Congress of the United States of America), with the help of Newt Scamander (Eddie Redmayne). But, making good on his threat, Grindelwald escaped custody and has set about gathering followers, most unsuspecting of his true agenda: to raise pure-blood wizards up to rule over all non-magical beings.
In an effort to thwart Grindelwald's plans, Albus Dumbledore (Jude Law) enlists his former student Newt Scamander, who agrees to help, unaware of the dangers that lie ahead. Lines are drawn as love and loyalty are tested, even among the truest friends and family, in an increasingly divided wizarding world.
Director: David Yates
Screenwriter(s): J.K. Rowling
Producer(s): David Heyman, Steve Kloves, J.K. Rowling, Lionel Wigram
Cast: Eddie Redmayne (Newt Scamander), Katherine Waterston (Tina Goldstein), Dan Fogler (Jacob Kowalski), Alison Sudol (Queenie Goldstein), Ezra Miller (Credence Barebone), Jude Law (Albus Dumbledore), Johnny Depp (Gellert Grindelwald), Zoe Kravitz (Leta Lestrange), Carmen Ejogo (Seraphina Picquery), Claudia Kim (Nagini), Callum Turner (Theseus Scamander), Victoria Yeates (Bunty), Kevin Guthrie (Abernathy), Fiona Glascott (Minerva McGonagall), Sabine Crossen (Mrs. Lestrange), Brontis Jodorowsky (Nicolas Flamel)
Editor: Mark Day
Cinematographer: Philippe Rousselot
Production Designer: Stuart Craig
Casting Director(s): Fiona Weir
Music Score: James Newton Howard
The Wizarding World J.K. Rowling took up after the publication of the Harry Potter books has five "adventures" planned, Fantastic Beasts: The Crimes of Grindelwald is the second. And it must be said, I loathed the first, Fantastic Beasts and Where to Find Them. Aside from the weird creatures, the movie is dull and lacking in wondrous magic. The good news: The Crimes of Grindelwald is better, even if it's just a piece that sets up what is coming next.
Memories of The Lord of the Rings films occur while watching Fantastic Beasts: The Crimes of Grindelwald. Similarly, you know at some point there will be a great battle; the wizarding world, from New York to London to Paris and beyond, will at some point have to come together to thwart evil, presumably led by Dark Wizard Gellert Grindelwald (Johnny Depp from Black Mass and The Lone Ranger). On the good side, Albus Dumbledore (Dom Hemingway's Jude Law), Newt Scamander (Eddie Redmayne from The Theory of Everything) and many others.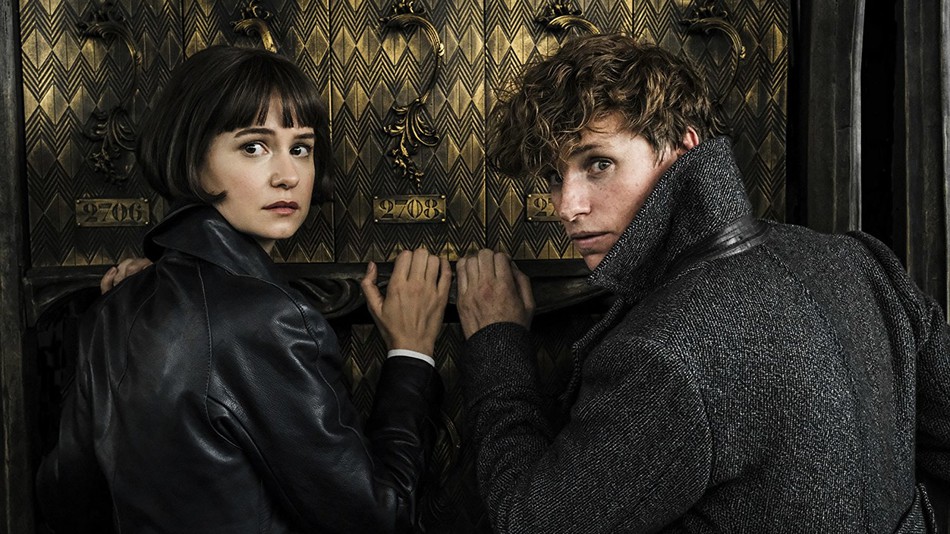 But the battle is far off, and the film ends with a big reveal and lingering questions, just as the first and second parts of The Lord of the Rings did. It begs the question: Would a viewer be better served to wait for all five parts of Rowling's new series to be available in order to avoid the disappointment that comes with each ending? The subsequent 10-plus hour marathon sounds daunting. Then, so is sitting through Fantastic Beasts: The Crimes of Grindelwald knowing there will be no payoff.
You'll sit through it nonetheless, just as I did. Curious over just where the new adventure is going, giving way to conversation and theory about what we can expect in the next three Fantastic Beasts movies. Well, in Fantastic Beasts: The Crimes of Grindelwald you feel like you're getting a lot of information. (You're not.)
What's the Plot of Fantastic Beasts: The Crimes of Grindelwald Anyways?
Remember the end of Fantastic Beasts and Where to Find Them when the American Ministry of Magic got their hands on Grindelwald? Fast forward six months and we find Grindelwald imprisoned, with a great deal of magic keeping him securely in his cell. There's mention of his tongue being removed because of his persuasive abilities. That's remedied; yes, Depp's voice can be heard throughout Fantastic Beasts: The Crimes of Grindelwald, prodding fellow wizards to join his ranks and hinting at the ultimate prize: a young man named Credence Barebone (Justice League's Ezra Miller).
It may appear that capturing Grindelwald is of the utmost importance in Fantastic Beasts: The Crimes of Grindelwald but that's not entirely true. Everyone wants to know who Barebone truly is, and nearly everything revolves around this. Of course, Grindelwald is already privy and that's why he wants him on his side badly. There are a few other storylines that fit it into the mix as well; some romantic, others tragic. You nearly shed a tear for Leta Lestrange (Dope's Zoe Kravitz) and muggle Jacob Kowalski (Take Me Home Tonight's Dan Fogler), too. Dumbledore, remaining in the background mostly because he can't move against his childhood friend Grindelwald, is forgettable. Signs that his role will be more prevalent in future films is evident.
It's the mystery of Barebone that's of the utmost importance, and Scamander is on the case. It's just not a very interesting case, nor is Grindelwald's ultimate plan — we've seen it before.
Fantastic Beasts: The Crimes of Grindelwald and the Nazi Hitler Connection
– The following contains a bit of a SPOILER — to avoid, skip to the next section –
Grindelwald does not shy away from telling others what he wants: to live freely in the world. There has been peace between muggles and wizards for a very long time, but you still can't intermingle. Grindelwald doesn't want that, even if he may make other wizards think as much. Close to the end of the film he explains that he does not hate those without magic, and he does not want to exterminate them. But, he's willing to do what must be done in order for the wizarding world to have their freedom.
In order to convince other wizards to join the ranks, he shows them what will occur in the future if regular humans are not handled now. In three words: the atomic bomb. In other words, World War II. Can we call it ironic that a wizard who wants to rid the world of those he finds inferior is using a war brought on by his non-magic counterpart as leverage? Can we also fault Rowling for not coming up with a more unique storyline? Yes, we can. It doesn't help either that Grindelwald is as white as white can be with platinum blonde hair.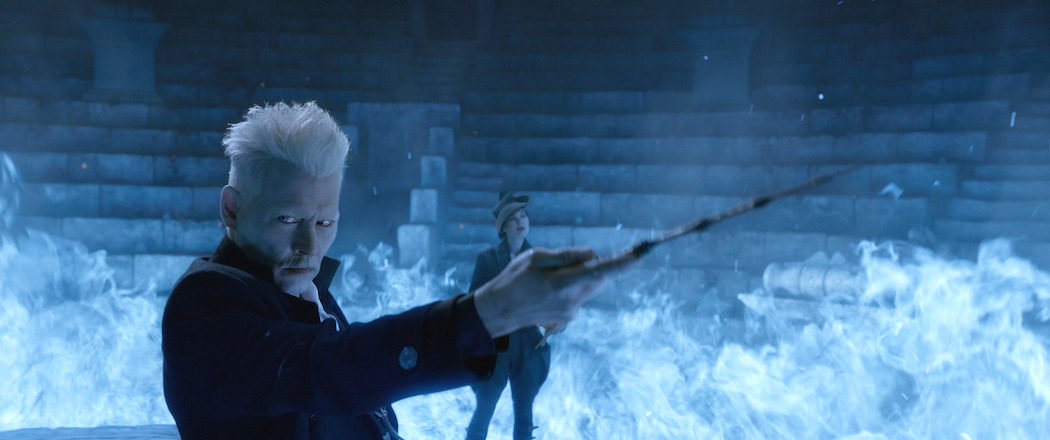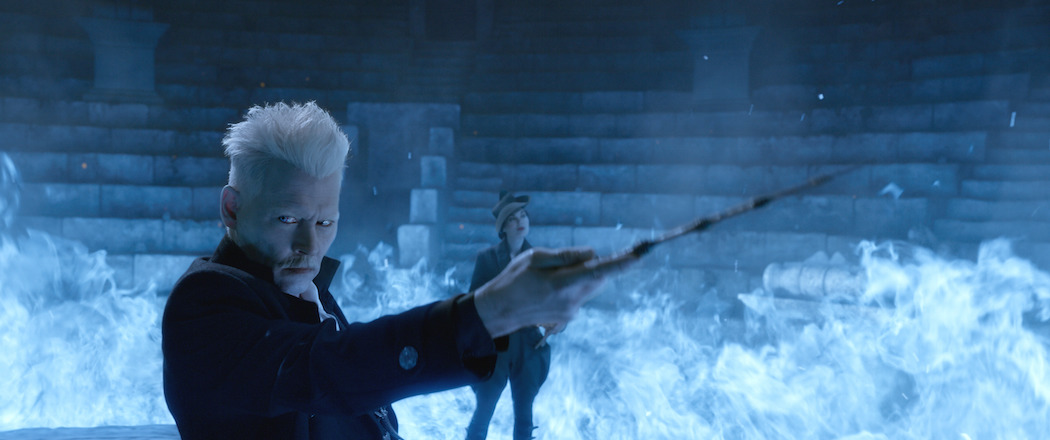 On a positive note, he doesn't discriminate against any wizards. And his magic skills pack a good punch.
Saving Grace: Visual Effects
The visuals in Harry Potter films help you get past story flaws and green acting. In Fantastic Beasts: The Crimes of Grindelwald, the effects make the film a step above bland. It's impressive to see the creatures come to life with such detail and life-like precision. Same goes for spells being cast or, my personal favorite in the film, a wizard breaking out of prison.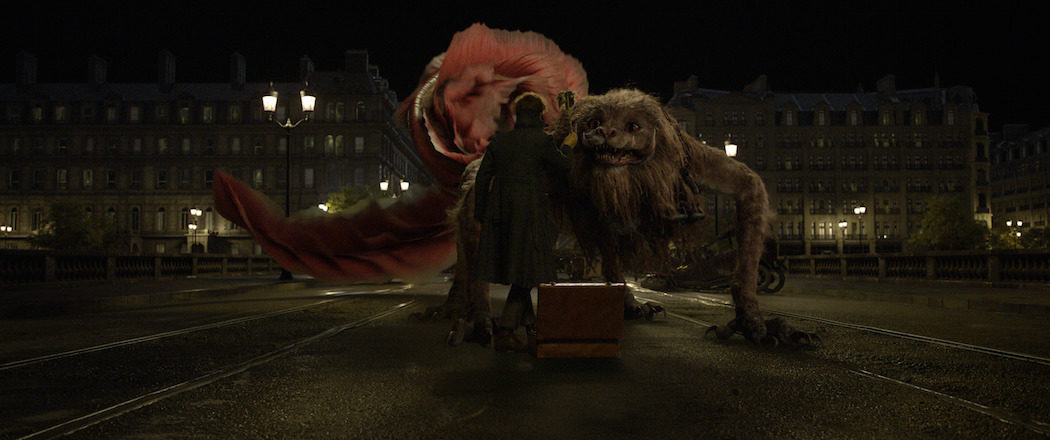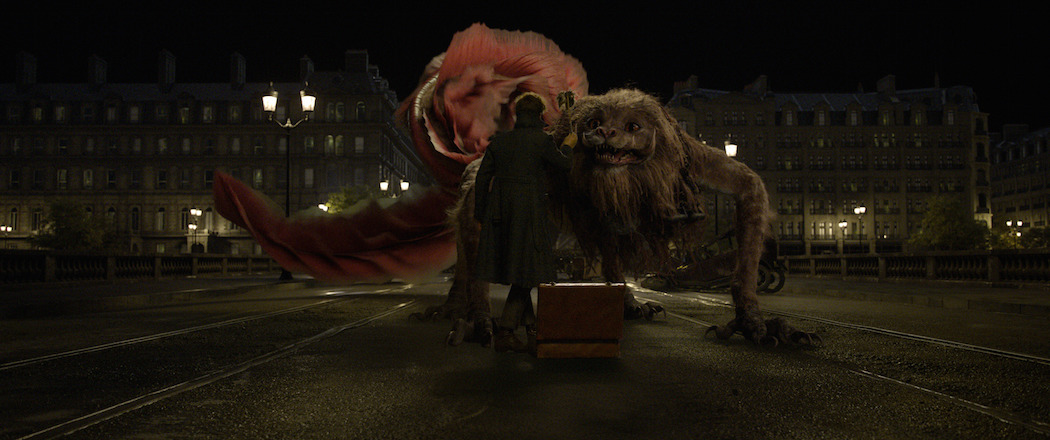 When Grindelwald makes his escape a lightning storm is occurring. It looks amazing. The dark sky lights up as spells go pop in the night. The glow that emanates from Grindelwald's unhealthily white face makes him appear crazed, manic and deadly. If you didn't know it, you'd think this is a horror movie featuring the Headless Horsemen in Sleepy Hollow. It's not a horror movie, and the magic is never frightening — the potential for it to be is there, though. That's just another "coming soon to a sequel" promise made.
Fantastic Beasts: The Crimes of Grindelwald isn't poorly written or acted and it doesn't have any glaring negatives from a production value stance, aside from a few inconsistencies. It's just lacking that certain something that draws a viewer in deeply to the story. It's a movie you respond to with a shrug of your shoulders. Not terrible, not memorable, but possible to sit through without any big complaint.
The visual effects steal the show in Fantastic Beasts: The Crimes of Grindelwald, while the expectation that at some point we will get a great wizard against wizard battle again keeps you in your seat, even if the battle may not need this much backstory and exposition.