Here are six gifts for cinephiles that require little effort with the potential for massive thank you hugs. Unless you're not a hugger, than expect a tremendous thank you (emoji optional).
It's that time of year again, when you start making a list and checking it twice for everyone in your circle, including movie lovers. Whether you celebrate Christmas, Hanukkah, or another festive holiday that requires packages to be given, gifts for movie lovers can be a bit rough. Especially if you think hitting up Black Friday sales or scouring the web for the best deals on DVDs/Blu-Ray's is a requirement. Every movie fan loves an Alfred Hitchcock box set, the latest Stanley Kubrick special edition, or Akira Kurosawa definitive collection. But, it's almost impossible to know whether they have it already or if they've gone digital to avoid dusting all those cases.
Help has arrived. Here are some great gift ideas for movie fans — all within a reasonable budget (no TVs to be found here). And many don't require any wrapping paper — a boon for your wallet and the environment. These just may be the best gifts for movie lovers out there that won't require a trip to the mall or hours on the web to purchase. Time is short; gift giving should be stress-free.
1. Ultimate Film Map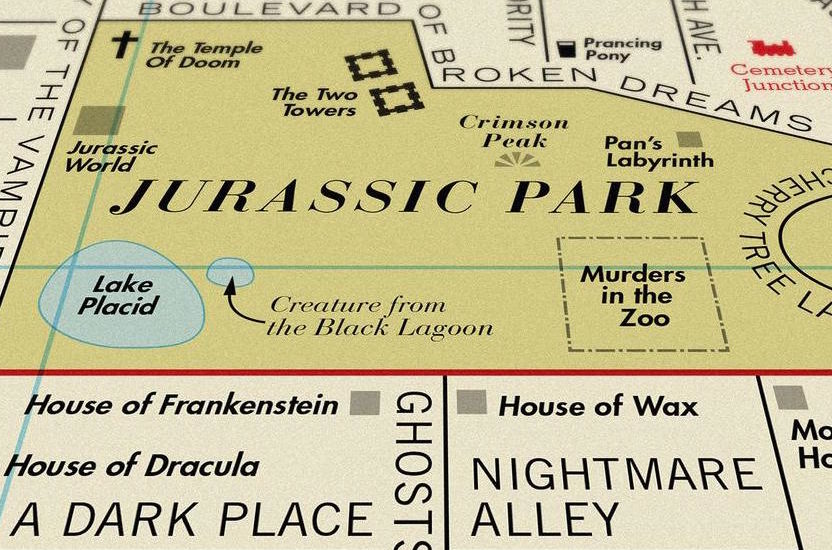 Dorothy is home to the ultimate Film Map. This isn't a map of a real city; oh no, that's too easy. 
The Film Map – Original Open Edition, is based on a vintage Los Angeles street map (which makes sense) but it features 900 film titles as its street names and more. Fancy visiting Jurassic Park? The Road to Yesterday will get you there, as will the Boulevard of Broken Dreams (John Hammond, that's for you.) How about a visit to Soylent Green? I hear the food is delicious in that neighborhood.
The endless amount of time a movie lover can spend observing how and where their favorite movies and cinema classics (some they may have never heard of) are located on the Film Map is endless. And great fun when you put the pieces together and see how, for example, Shutter Island and Escape From Alcatraz really should share space.
2. MasterClass Subscription
Is there a better gift for movie lovers than a year subscription to MasterClass? Maybe not. MasterClass is an opportunity to learn from masters of a craft. For filmmaking, you have:
Helen Mirren and Samuel L. Jackson teaching acting
Ken Burns teaching documentary filmmaking
Judd Apatow and Steve Martin teaching comedy
Ron Howard teaching directing
Martin Scorsese and Werner Herzog covering filmmaking in general
Hans Zimmer teaching film scoring
That's just the start, though. MasterClass is a gift that can work not just for movie lovers but anyone who has an interest in something…anything. From cooking with Gordon Ramsey to learning chess with Garry Kasparov or singing with Christina Aguilera, plus tennis with Serena Williams, MasterClass can cover your entire gift list.
Never Having To Miss a LOTR, Harry Potter or marvel Marathon Is Essential. So is avoiding lines.
3. MoviePass is Dead — AMC Stubs A-List Lives On
AMC Theatres is the biggest movie chain in the world, and it only makes sense that they have their own MoviePass-like subscription service: AMC Stubs A-List. As an extension of the basic Stubs rewards program, A-List costs $19.95 a month (plus tax) and gives pass holders three movies per week, with no blackout dates (Yup, they can go on Christmas!). They can be any type, too: IMAX, 3D, Dolby Vision, and so on. It gets better, because movie lovers have learned that standing in line for hours to get a good seat isn't fun. You get reserved seating, can book multiple films per day, and it's valid at any AMC theatre. And if your movie fan gets hungry, they get a 10 percent discount on concessions — with their own premium members line. AMC Stubs A-List is a no-brainer gift idea for movie lovers.
4. Niche Streaming Service Subscription

The days of just Netflix and Hulu as the go-to streaming services are over. There's so much to choose from now for every taste. Purchasing a gift subscription to Shudder, Toon Goggles, Hallmark Movies Now, Mubi, or Britbox provides hours of entertainment for your movie fan. Better yet, they get to explore original content that isn't available anywhere else. Sundance Now is just one streaming service to offer as much. Explore multiple options for niche streaming services here.
5. Roku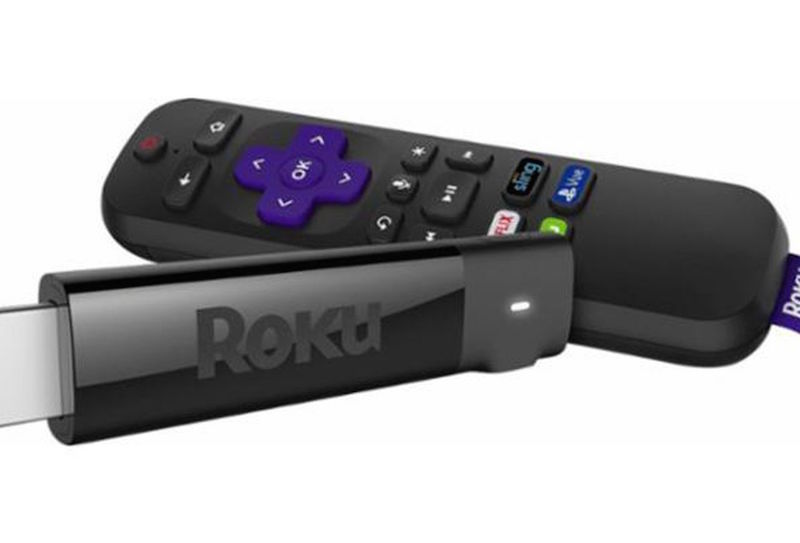 You haven't heard of Roku? That's shameful! This powerful tiny streaming box or stick is a movie lovers dream. With a simple plug-and-play (via HDMI) setup, movie lovers instantly have access to all of their favorite streaming services (Netflix, Hulu, Amazon, HBO Go, YouTube, Showtime Now, etc.) plus Crunchyroll, DirecTV Now, and a host of FREE streaming content through other channels, including classic TV and movies and blockbuster favorites. They can even watch the news! And for an added bonus, with Roku they can use the Plex media server so all of the digital content stored on their computer is easily accessible on their television (no cords needed or complicated setups).
Movie lover gifts may get them out of the house but not out of the dark. Accepting that reality is necessary.
6. Film Society Membership
A movie buff gift idea that can often go overlooked is membership in a film society. It's a great way to get your cinephile out of the house and out amongst other film lovers. They'll get access to classic movie screenings (restorations, too), foreign and indie releases, Q&As with cast and crew, networking functions, and so much more. The good news: you can find a film society in nearly every city in the United States, such as Austin, Washington DC, New York, St. Paul, Atlanta, Los Angeles, and the list could go on for a very long time. Best bet: Google your city and film society for results.
Gifts for movie lovers don't have to be complicated, especially if you go with one or more of the above. If you're still stumped, there's always gifts for movie lovers on Amazon — just prepare to find yourself enter the Twilight Zone where time moves at a fast-pace and before long, you've lost hours. It's not a terrible way to spend your time, as long as it doesn't interfere with your holiday food consumption. No one should miss pie because they were online shopping.