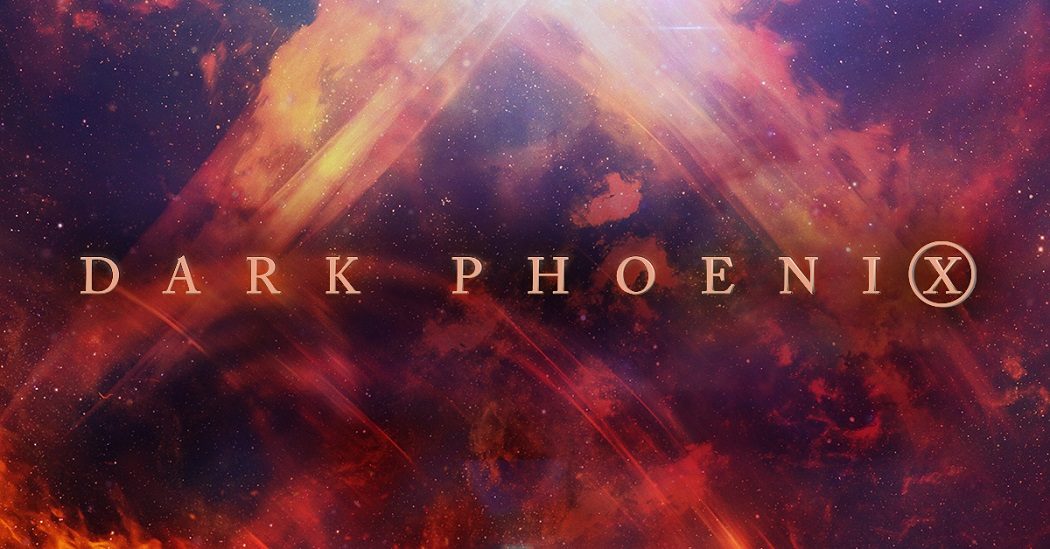 Dark Phoenix Review: Final X-Men Film Not What Fans Deserve
Although darker in both tone and style, Dark Phoenix is a lightweight entry into the X-Men franchise.
Release Date: June 7, 2019
Jean Grey begins to develop incredible powers that corrupt and turn her into a Dark Phoenix. Now the X-Men will have to decide if the life of a team member is worth more than all the people living in the world.
Director: Simon Kinberg
Screenwriters: Simon Kinberg, John Byrne, Chris Claremont, Dave Cockrum, Jack Kirby, Stan Lee 
Producers: Simon Kinberg, Hutch Parker, Lauren Shuler Donner
Cast: James McAvoy (Professor Charles Xavier), Michael Fassbender (Erik Lehnsherr/Magneto), Jennifer Lawrence (Raven/Mystique), Nicholas Hoult (Hank McCoy/Beast), Sophie Turner (Jean Grey/Phoenix), Tye Sheridan (Scott Summers/Cyclops), Alexandra Shipp (Ororo Munroe/Storm), Evan Peters (Peter Maximoff/Quicksilver), Kodi Smit-McPhee (Kurt Wagner/Nightcrawler), Jessica Chastain (Vuk), Ato Essandoh (Jones)
Editor: Lee Smith
Cinematographer: Mauro Fiore 
Production Designer: Claude Pare 
Casting Directors: Alyssa Weisberg, Kenyon Wells
Music Score: Hans Zimmer
For almost 20 years now, the X-Men franchise has been frustrating for comic book movie fans. It's gone through a couple of different timelines that have spawned two different casts of actors, but none of it has come anywhere close, critically or commercially, to garnering the success of its big brother Marvel property The Avengers. The newest (and rumored last X-Men movie in the series, at least for this incarnation), Dark Phoenix feels like they're throwing up a Hail Mary.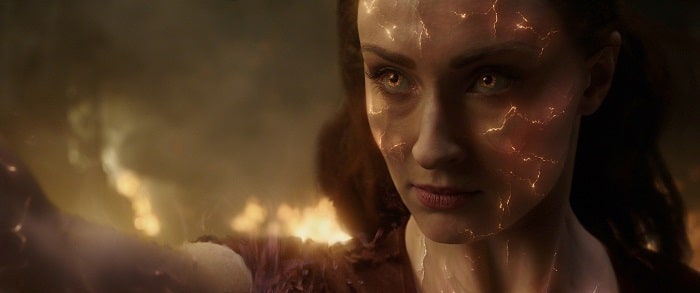 Set mostly in 1992, Dark Phoenix takes place in a world where the students of Professor Charles Xavier (James McAvoy from Split and Glass) are seen not as mutants, but as the superheroes that they are. So, it comes as no surprise that when a NASA Space Shuttle mission goes horribly wrong, the X-Men get the call. The team saves the day, but Jean Grey (Sophie Turner from "Game of Thrones") gets caught in a solar flare and returns to Earth with abilities that make her the most powerful creature on the planet. Since she seems to have come back from the dead, the rest of Xavier's students dub her "Phoenix." Her newfound powers cause her to doubt her own loyalties, and she flees the X-Men. However, Phoenix soon finds herself pursued by both friends and foes.
Simon Kinberg was the screenwriter behind X-Men: The Last Stand, X-Men: Days of Future Past, and X-Men: Apocalypse, but Dark Phoenix marks his first time directing a feature film. Making Dark Phoenix was a labor of love for Kinberg, and the project was stuck in development for years, so the resulting film is especially frustrating, as Kinberg's screenplay deviates heavily from the original Chris Claremont/John Byrne comic series. It's a darker movie than its predecessors, both in tone and appearance, but there's not much there, story-wise, especially when compared to the source material. In short, this is not the Dark Phoenix Saga that X-Men fans deserve.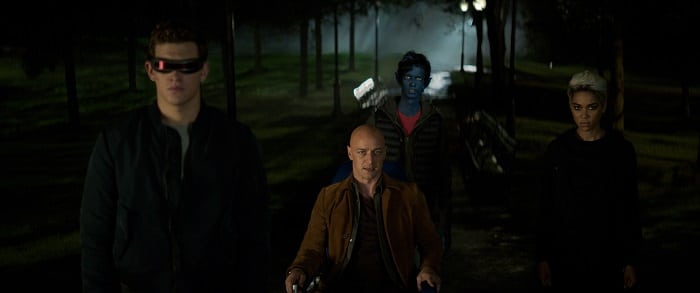 The theme of self-conflict is still there, and the inner turmoil that is felt both inside Jean herself and within the ranks of the X-Men is firmly at the center of the film. Jean's emergence as Phoenix gives her a new cockiness that has her standing up to Professor X, who in turn realizes that his motives are sometimes selfish. This also stirs the pot between Professor X and Mystique (Jennifer Lawrence from The Hunger Games), who in turn finds herself at odds with her soulmate Beast (Mad Max: Fury Road's Nicholas Hoult). Meanwhile, Jean's boyfriend, Cyclops (Ready Player One's Tye Sheridan), is obviously conflicted between his loyalty to the X-Men and his love for Jean. All of this gets even more convoluted when Professor X's rival, Magneto (Alien: Covenant's Michael Fassbender), enters the fray to help his ex-lover Mystique.
Oddly enough, the ambiguous sense of antagonist and protagonist is the most interesting aspect of Dark Phoenix. None of the mutants, neither Xavier's X-Men nor Magneto's loyalists, are the true villains of the film (those are a bunch of shape-shifting aliens led by Zero Dark Thirty's Jessica Chastain). There's always been a sense of moral strife in the X-Men movies, bit in Dark Phoenix, the area is especially grey, and character alliances and allegiances are shifted and tested to their breaking points.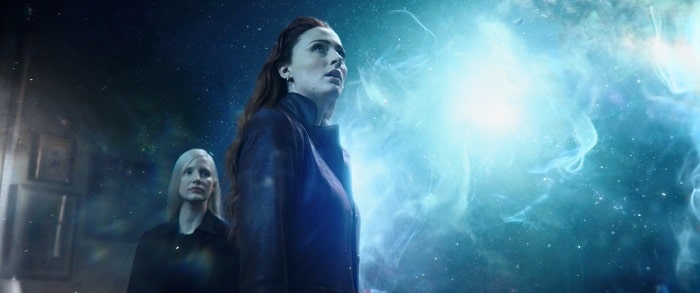 The problem is that, for as complicated as the character arcs pretend to be, the plot is very simple and predictable. The philosophical arguments about self and truth that are at the root of the story should be deep and meaningful, but they wind up feeling fake. So the movie just becomes a weak struggle between Jean's good and evil sides. Well, that along with shape-shifting aliens.
Dark Phoenix is going to anger X-Men fans. Those who enjoy the movies will be disappointed with the tonal shifts and different overall feel of the movie. And those who avidly read the comics will be downright enraged with how Kinberg simplified and watered down the original Dark Phoenix Saga. While it is a refreshing change-up from the other movies in the X-Men franchise, it's not a successful adaptation. At this point, the X-Men probably need a complete reboot. And, with Disney now owning both Fox and Marvel, that's most likely what they'll get.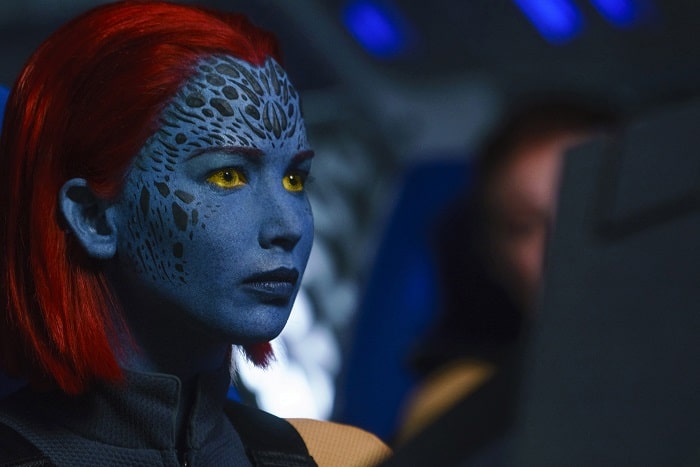 Between the final season of "Game of Thrones" and the new Godzilla: King of the Monsters, it seems as if there's a new trend in Hollywood that involves shooting movies so dark that nothing can be seen, and Dark Phoenix falls into this trap. The movie was photographed by Mauro Fiore, who won an Oscar for Avatar before getting action-y with Real Steel and The Magnificent Seven, so the cinematographer knows his way around a camera, but there is so little light (even in the daytime scenes) that its hard to see what's going on.
For example, in one scene, Jean asks Cyclops about a wound on his face. Everyone in the audience wants to know, too, because the lighting is too dark for them to see the abrasion for themselves. By the time the movie gets to its big final battle (which occurs at night, with big chunks taking place on the top of a moving train), it's nearly impossible to see what's going on. Fiore uses plenty of cool angles and slick motion, it's just a shame that the audience can't see very much of it. The emphasis is on the "Dark" in Dark Phoenix.