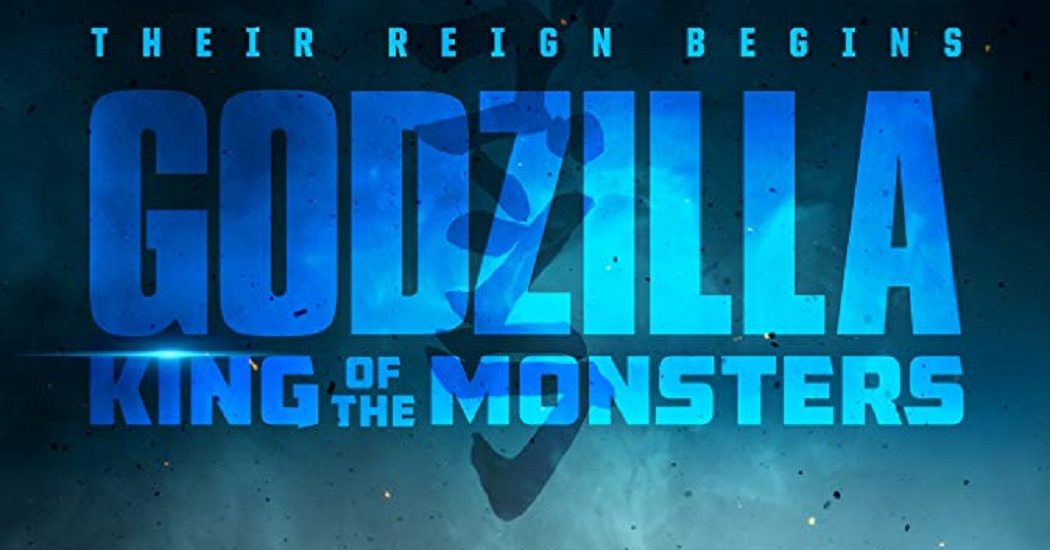 Godzilla: King of the Monsters Review: Monarch and Monsters Don't Equal a Hit Sequel for the Famous Lizard
Sure, there's more monsters in Godzilla: King of the Monsters, but the action can't make this MonsterVerse sequel roar.
Release Date: May 31, 2019
In <i>Godzilla: King of the Monsters</i>, the crypto-zoological agency Monarch faces off against a battery of god-sized monsters, including the mighty Godzilla, who collides with Mothra, Rodan, and his ultimate nemesis, the three-headed King Ghidorah.
Director: Michael Dougherty
Screenwriters: Michael Dougherty, Zach Shields, Max Borenstein
Producers: Alex Garcia, Jon Jashni, Mary Parent, Brian Rogers, Thomas Tull
Cast: Kyle Chandler (Mark Russell), Vera Farmiga (Dr. Emma Russell), Millie Bobby Brown (Madison Russell), Ken Watanabe (Dr. Ishiro Serizawa), Ziyi Zhang (Dr. Irene Chen and Dr. Ling), Bradley Whitford (Dr. Rick Stanton), Sally Hawkins (Dr. Vivienne Graham), Charles Dance (Jonah Alan), O'Shea Jackson Jr. (Chief Warrant Officer Barnes)
Editors: Roger Barton, Bob Ducsay, Richard Pearson 
Cinematographer: Lawrence Sher
Production Designer: Scott Chambliss
Casting Director: Sarah Finn
Music Score: Bear McCreary
One of the chief complaints about 2014's Godzilla was that it put too much of the focus on the human characters and didn't give fans enough of what they want: To see Godzilla beat on other monsters (Kaiju) in stunning fashion. Godzilla: King of the Monsters hopes to correct those mistakes, but somehow manages to both carry over the faults of its predecessor and fumble in its own ways.
Oddly, the film even tries to double down on elements that were less successful in Godzilla – like a family separated by the presence of Godzilla and the other Titans – by trying to reframe them through different characters. At its best, Godzilla: King of the Monsters tries to give fans what they want by packing in a small cast of famous Toho creatures, but at its worst, it fails to be engaging, exciting, or to create the investment necessary to at least care about what's happening on screen.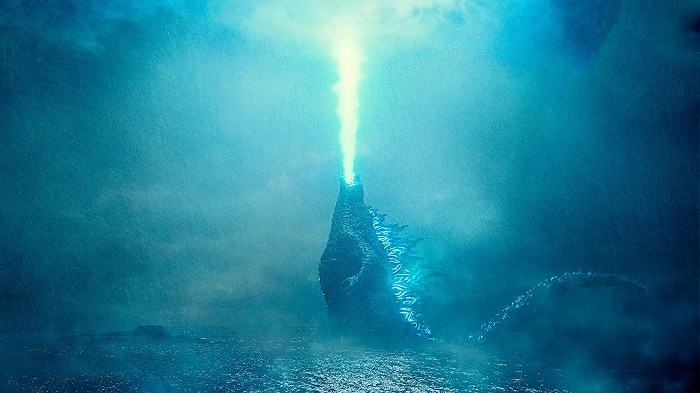 Godzilla: King of the Monsters picks up five years after the events of the first film and thrusts viewers into a world that simply accepts Titans. Their appearance is now commonplace, and the study of Titans is big business. Monarch, the covert agency that both studies and tries to manipulate the Titans, is back again, only this time its aims are a little nobler. It believes that Godzilla is a benevolent protector of Earth from other Titans and, when he eventually returns, tries to work with him to stop a larger Titan threat.
That threat manifests in the form of Ghidorah, a Titan that is unlike any other on Earth and is every bit Godzilla's match. Ghidorah has been unleashed by a group of eco-terrorists who want to "cleanse" the planet and believe that the only way to do so is by letting the Titans run rampant. Basically, it's the good humans and Godzilla versus the bad humans and Ghidorah, with some sidekicks thrown in on both sides.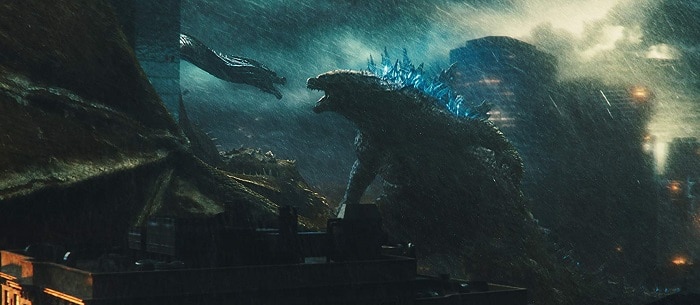 Underneath that overarching plot is the conflict between Mark Russell (Argo's Kyle Chandler) and his wife, Emma (The Conjuring's Vera Farmiga), two scientists who were at one point studying Titans and how to communicate with or even influence them. After a tragedy befell the Russell family during the events of the first film, Mark gave up his work while Emma dug her heels in deeper.
Chandler and Farmiga are fine actors, and they do well to give gravitas to their roles, but the plot is so silly it's hard to care. The rift between the two is believable to a point, but then things start to develop that throw everything out the window. Then, when you add Millie Bobby Brown ("Stranger Things") in as their daughter, Madison, it only gets more convoluted. The fact that a scientist working in such a dangerous field would just let her daughter roam around is ludicrous on its own, but the film is light on believability anyway.
Ken Watanabe's Dr. Serizawa makes a return, but is wholly wasted in the film. He is basically a walking exposition dump (not unlike in Godzilla) and somehow shares a connection with Godzilla despite only running into the Titan once or twice. It's as if his character is this way only because that's how the Toho films would have used him – as the bridge between humanity and Titans.
With so many human characters in the film, it's surprising how little you care about any of them or their fates. Most of them are either around to contextualize the action from a ground view, or they are exposition dumps or plot motivators. Had Godzilla or Ghidorah wiped all of them out, few would have cared.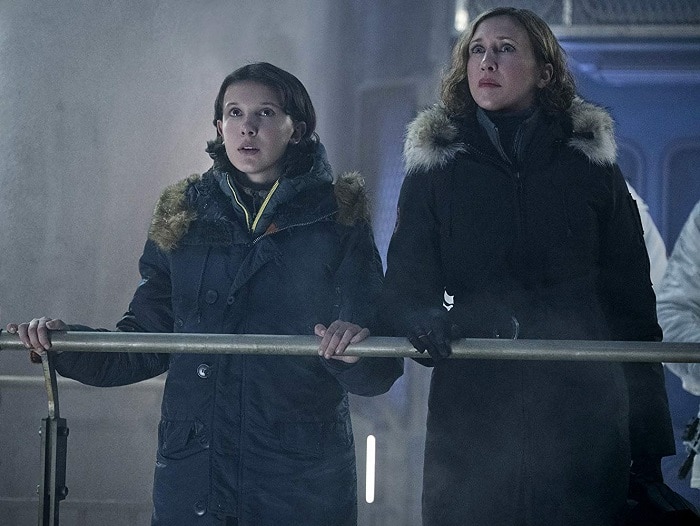 But of course, the Titan action is the focal point of Godzilla: King of the Monsters and it's mostly fine. Director Mike Dougherty (Trick 'r Treat) clearly has an affinity for these characters, and he composes some shots and sequences that are visually arresting. The only problem is the action in the film is not all that creative or exciting. With today's technology, there is the potential to do so much with a Godzilla vs. Ghidorah battle, but the cinematography only gets the film half way. Delivering on those big moments is where the film falters, and in many of the same ways as its predecessor. Not all of it is disappointing, but the action is mediocre at best.
Godzilla: King of the Monsters is a strange sequel that doesn't solve the problems of the first film, and creates new problems all its own. The human characters are still bland and forgettable. The story is generic and unnecessarily convoluted. And surprisingly, the action isn't very creative or memorable, although it is well shot in spots. After two attempts, you would think that modern Hollywood would take the advice of Dr. Serizawa and simply, "Let them fight."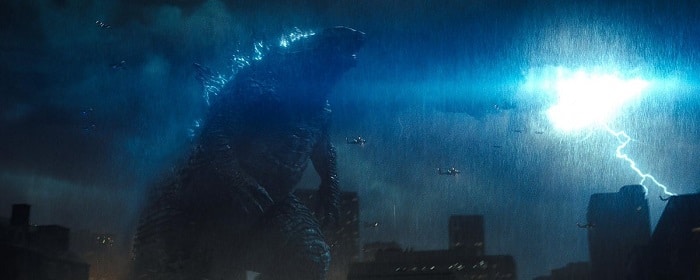 If you're looking to see Godzilla throw down with some larger than life monsters, Godzilla: King of the Monsters does deliver on that promise. It's totally mindless popcorn fodder that is satisfying in its own way, but when so much money is spent on special effects, the hope is that things will be a little less generic. And if you had a problem with how much screen time is spent away from the monsters in Godzilla, prepare for this film to follow the same formula almost to a T.
Turning off your brain and letting the monsters bash each other for a few minutes is fine, but Godzilla: King of the Monsters could have been so much better.