Another year has come and gone, and with that…here are my Ten Favorite movies of the year, from Hollywood musicals to revisionist westerns, from supernatural horror to very real horror.
(As always, these are the favorites of James Jay Edwards, and this list does not necessarily reflect the tastes of any of the other writers here at FilmFracture)
10. Christine
No, not the John Carpenter movie about the haunted car (although that's good, too). One of the sleeper hits of the year, Christine is about the life and untimely death of Florida reporter Christine Chubbuck, who killed herself on-air in the seventies. Rebecca Hall gives a stunning performance in the lead role.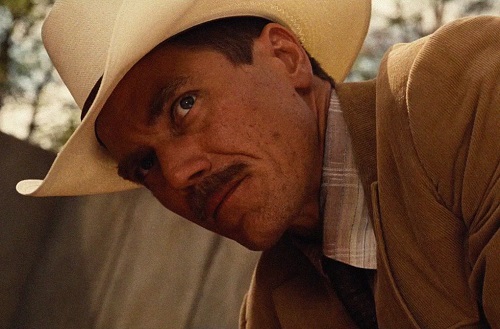 9. Nocturnal Animals
Nocturnal Animals is one of those love-it-or-hate-it movies. I love it, and the more I think about it, the more I love it. The story-within-the-movie is more engaging, but that's the one with Michael Shannon, so of course it is. Also features another note-perfect performance from my man-crush Jake Gyllenhaal.
8. Manchester by the Sea
I have a love-hate relationship with Kenneth Lonergan, but even I have to admit that Manchester by the Sea is the writer/director's masterpiece. Casey Affleck is a shoo-in for Best Actor, too, provided the regurgitated sexual harassment cases don't sink his campaign. Bring the tissues, because this one's a tearjerker.
7. Hell or High Water
From the moment I saw Hell or High Water, I knew that it was going to take the San Diego Film Critic Society's best picture award. It's that kind of movie – well written, directed, and acted, and just a little off-center with some crazy moral ambiguity. It probably should be higher on this list, but there were six other movies that I liked a little more.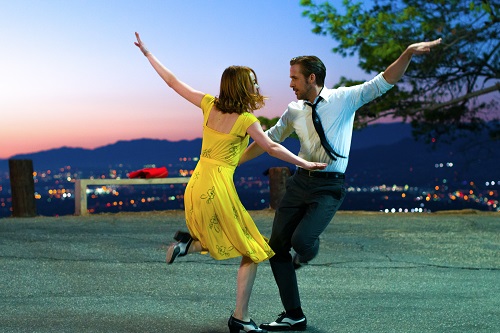 6. La La Land
La La Land is writer/director Damien Chazelle's answer to Whiplash. It has the same cool jazz sensibility, but is much less intense. Still extremely enjoyable, in an old Hollywood musical kind of way. La La Land is just a well-made, fun movie, pure and simple.
5. The Invitation
The Invitation is this year's pleasant surprise. It still seems like a bit of a sleeper, since many people haven't seen it (or even heard about it). It's on Netflix, so do yourself a favor. Don't read anything about it, just watch it. You won't be sorry.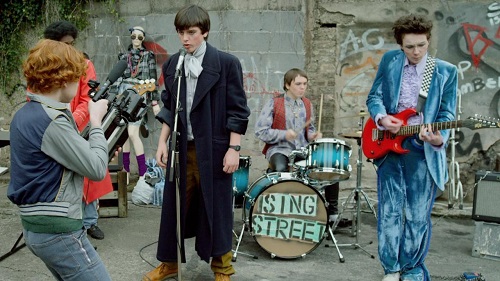 4. Sing Street
Those who are looking for a good-time movie need look no further than Sing Street. Director John Carney has found his niche with music-based dramadies, and Sing Street is him hitting his stride. Lovable characters, an engaging story, and insanely catchy music are at the root of this one.
3. 10 Cloverfield Lane
The biggest surprise of this year was 10 Cloverfield Lane. The surprise was not that it was this good, it's that it existed at all. This movie was made in absolute secrecy, and when a bomb like this is dropped on the public, it has to be good. Lucky for producer J.J. Abrams and director Dan Trachtenberg, 10 Cloverfield Lane is.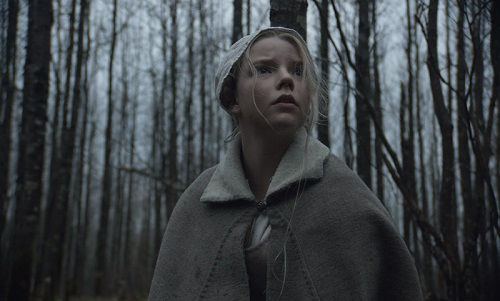 2. The VVitch
Which brings us to the most polarizing movie of the year. People either loved The Witch or hated it. I am in the loved-it camp. It's not a jump-out-of-your-seat horror film, but I challenge anyone to relax while that ominous Mark Korven score is playing. A friend of mine said he enjoyed it more with the subtitles on, and I can understand that, seeing as how all the dialogue is in 16th century colonial English. The Witch is, from a technical filmmaking standpoint, the best-made movie of the year.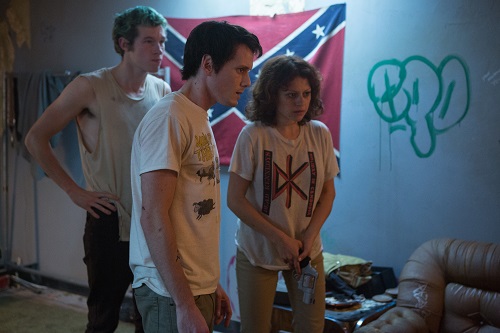 1. Green Room
And finally, Green Room. Just the most suspenseful, explosive, and brutal movie experience of the year. I saw it in a theater where I practically gnawed my fingernails to the bone, then watched it again when it was released on home video, and I still had heart palpitations, even in the comfort of my living room. Green Room is an intensely unbelievable movie that is just realistic enough to scare the crap out of you. It's also a bittersweet movie, having been released just a short month before the death of lead hero Anton Yelchin. There's not a thing about Green Room that I didn't like, from the claustrophobic direction of Jeremy Saulnier to the stereotypical punk-metal music. Green Room is the real deal.
What did I miss? What are your favorites of the year?