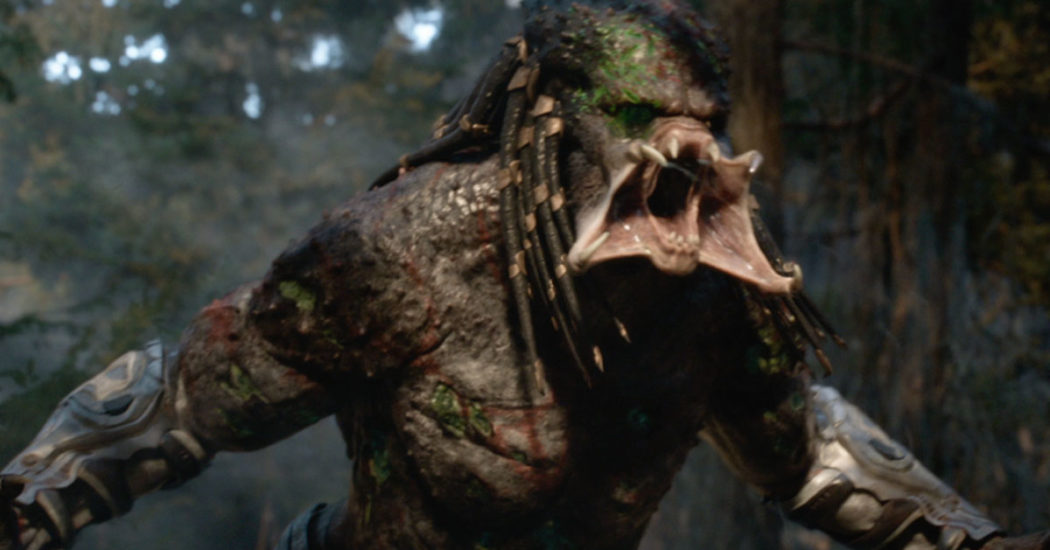 'The Predator'
A dose of comedy makes revisiting the 'Predator' franchise a good thing.
If a film universe becomes a franchisable brand, there has to be something special that keeps audiences coming back. In 1987, audiences were introduced to an alien species in Predator, that, put simply, is horrifying to look at: that of the predator. Or so we earthlings call them, even if it makes no sense given their penchant for sport hunting. You can only imagine they came across a copy of Richard Connell's "The Most Dangerous Game" at some point and thought, "That sounds fun!" The predators are terrifying in their ability to kill and survive with the assistance of all sorts of fancy beyond-our-world tech but what makes a predator truly memorable is the manner in which they can pull out a spine from their victim. The first time you see it on screen is forever etched in your memory. And it keeps you coming back for more with the hope that, once again, you'll witness the slaughter. Fast forward to 2018 and five sequels/tie-ins later (all using some form of "predator" in their title) and a new addition to the franchise has arrived: The Predator.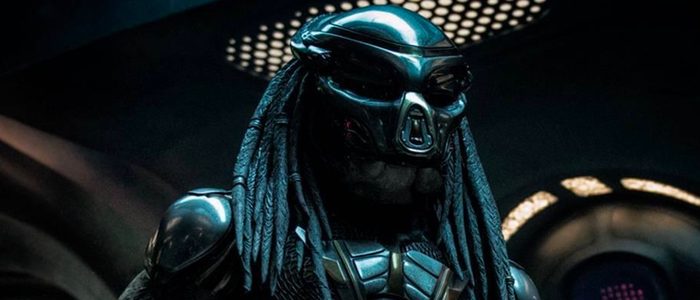 In this sixth predator-featured film, Screenwriter Fred Dekker and Director Shane Black, who also has a writing credit, clearly realize that the Predator franchise needs a fresh take and an overhaul. It's great to watch Arnold Schwarzenegger crawl in the mud for survival in Predator, and even Alien vs. Predator (2004) is dreamy to fans of both series, but 2010's Predators is a total disaster. Something had to be done, and Black and Dekker have done something very different with The Predator: They've taken a page out of the Scream notebook and made it– dare it be said–lighthearted and ridiculously funny, with a side of decent gore, body splicing, and plenty of explosions.
The Predator uses a motley crew of soldiers, who just happen to be on the "looney bus," to take on the incredibly big predator that's intent on finding something a traitor of his people has brought to Earth. That's the bare bones explanation. There's also a scientist, a nasty government agent who could use a mouth cleaning with soap, and a young boy who's smarter than any of us will ever be (he's key to the story, but that's it for spoilers). Perhaps just one more spoiler: There are predator dogs!
Realizing just how far beyond serious The Predator goes should now be apparent. If not, it bares repeating: There are predator dogs!
Now, The Predator doesn't have the amount of carnage you may expect, but it does have plenty and you won't soon forget a couple choice death scenes. The special effects aren't going to make you cringe, and in many ways it pays homage to the original film by maintaining the look and feel of original predator tech. The genetic mutation angle tied-in with climate change consequences do seem far too predictable, though (Oops, that's kind of a spoiler!). But, it works because of the humor. The consistent zingers, kooky characters, and just plain fun the film throws at you make it all acceptable. You don't need to be serious just because a predator is on the loose–sometimes a good laugh is actually needed to accept the "end of days."
The filmmakers did miss a big opportunity, though. Here's a hint: It starts with an "a" and ends with an "n." There's always a sequel to fix that. And you do get an alternate explanation for why spine collecting is a favorite pastime of predators. That's something. If you're craving an updated rendition of Arnold's Predator, this isn't the film for you. If you love the Predator universe and are game for a fun, nearly campy jaunt back into it, don't hesitate to purchase the ticket. With all of the reboots and remakes plaguing cinema today, The Predator stands out as being refreshing for not trying to live up to or recreate what can't (and should not) be. It stands on its own as a new storyline to follow that understands where it came from, but isn't interested in going back. And we shouldn't want it to.