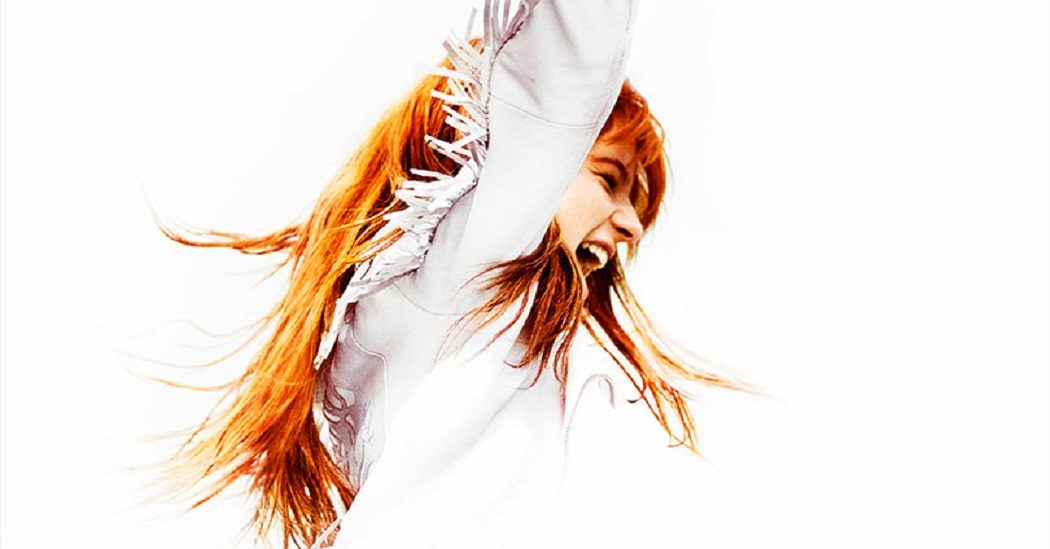 Wild Rose Review
Jessie Buckley shines in the otherwise flat 'Wild Rose.'
Release Date: July 5, 2019
A musician from Glasgow dreams of becoming a Nashville star.
Director: Tom Harper
Screenwriter: Nicole Taylor
Producer: Faye Ward
Cast: Jessie Buckley (Rose-Lynn), Julie Walters (Marion), Sophie Okonedo (Susannah), Craig Parkinson (Alan), James Harkness (Elliot)
Editor: Mark Eckersley
Cinematographer: George Steel
Production Designer: Lucy Spink
Casting Director: Kahleen Crawford
Music Score: Jack Arnold
Wild Rose is about a young Glasgow woman named Rose-Lynn Harlan (Jessie Buckley from Beast) who is released from prison. She still needs to serve time on house arrest, but her semi-freedom allows her to pursue her dream of becoming a superstar country singer. In order to make ends meet while she puts her quest for fame together, Rose takes a job as a housekeeper for a well-to-do woman named Susannah (Christopher Robin's Sophie Okonedo). When Susannah learns about Rose's dream, she offers to help get her to Nashville, the country music capital of the world, to make some music.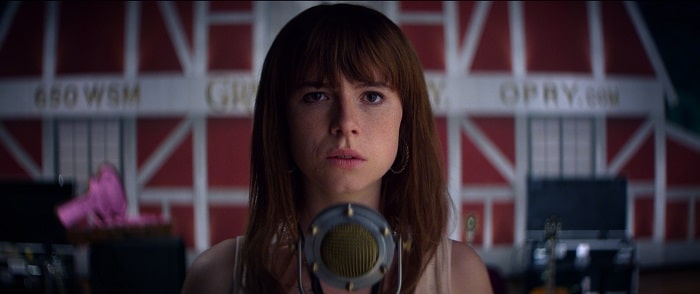 Tom Harper (The Woman in Black 2: Angel of Death) directed Wild Rose from a script that was written by Nicole Taylor (The C Word). Although the script was written before the lead actress was attached to the project, the whole thing feels like one big showcase for Jessie Buckley. Which is fine, because she steals the movie. Without Buckley, Wild Rose is just another forgettable music drama. Even with her performance, the movie is fairly disposable, but Buckley's magnetic charisma is able to carry the movie.
A big part of that magnetic charisma is demonstrated by the fact that the audience roots for Rose-Lynn, even though she is in no way a sympathetic lead. From the second she gets out of jail, Rose-Lynn turns her full attention to her selfish dreams, despite the fact that she has two kids who barely know her. She dumps the kids off with her mother (the real hero of the movie, played by Paddington's Julie Walters) and gets a job, which is admirable. But she immediately takes advantage of her boss' kindness and benevolence for her own personal gain. Sure, there's a redemption arc to the character, and sacrifices are inevitably made, but she's basically a horrible person. Which is why it's all the more baffling that the audience loves her.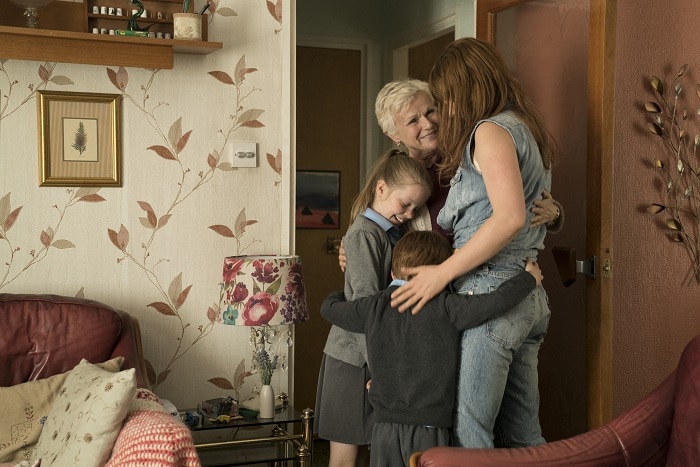 There are a handful of magical scenes in Wild Rose, most of which revolve around Rose-Lynn's musical dreams. In one scene, Rose-Lynn is cleaning Susannah's house while listening to music on headphones. As she sings her way through the song, an imaginary band starts appearing in the different rooms and hallways of the home, accompanying her through her performance. Fun little scenes like this are the exception and not the rule with Wild Rose, however, and that's unfortunate. Had Tom Harper played up the fantastical angle a bit more like John Carney did with both Begin Again and Sing Street, Wild Rose would have been a more effective movie. Well, maybe not more effective, but it would have at least been more fun.
In the end, Wild Rose just seems too contrived and manufactured for a movie about a struggling musician. Even with the lead character's flaws, everything is just so neat and tidy, and it all leads to an ending that is way too clean, especially for a movie that is supposed to be about the trying and crying of country music. Rose-Lynn has the phrase "Three Chords and the Truth" tattooed on her arm, but her truth in Wild Rose is too sterile. The movie would be better off telling a few unbelievable lies.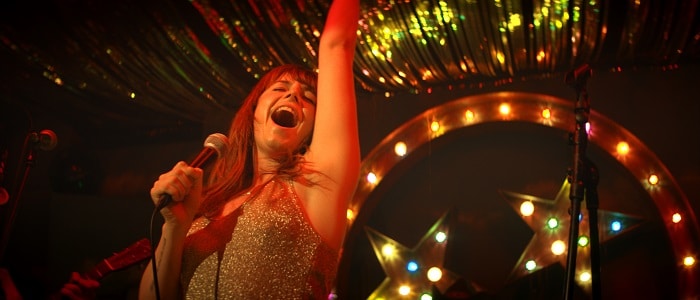 The soundtrack for Wild Rose is packed with slick modern country music that consists of both original songs and cover tunes. Most of the songs were performed by Jessie Buckley, who both purrs and belts with convincing authority. The originals were written by Buckley and screenwriter Nicole Taylor, with help from musicians Simon Johnson and Ian W. Brown (both of whom also perform on the soundtrack). Meanwhile, the covers are a carefully curated collection of perfect pop country from artists like Emmylou Harris, John Prine, Wynonna Judd, and even the rock group Primal Scream. As Rose-Lynn is being released from prison, one of her fellow inmates jokes that she is going to be "the next Dolly Parton." That's a lofty goal, and one that Buckley doesn't attain, but she holds her own well enough for the audience to buy into the fact that she has a shot at making her dreams of country music stardom come true.