Synopsis: A troubled woman living in an isolated community finds herself pulled between the control of her oppressive family and the allure of a secretive outsider suspected of a series of brutal murders.
Release Date: May 25, 2018     MPAA Rating: PG-13
Genre(s): Drama,
Film Review

Beast is neither a live action Disney movie nor a B-movie creature feature. It's about a young woman named Moll Huntford (Jessie Buckley from "Taboo") who, at the age of 27, is still living under the constriction of her domineering mother, Hilary (Geraldine James from Rogue One: A Star Wars Story). After running away from her own birthday party, Moll meets a mysterious fellow named Pascal Renouf (Clouds of Sils Maria's Johnny Flynn) with whom she becomes instantly infatuated. The fact that her mother doesn't approve of Pascal only makes Moll love him more. But, before long, Moll starts to notice things about Pascal that make her suspect that he may be the serial killer who has been plaguing her island home. Moll struggles to learn more of Pascal's secrets, and wonders what she'll do if they reveal a truth that she is not prepared to hear.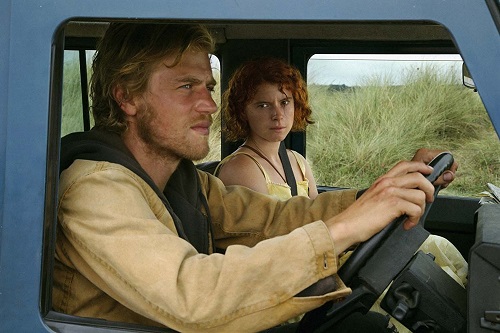 The feature directorial debut from London-based filmmaker Michael Pearce, Beast was inspired by the hunt for a real-life sex offender called The Beast of Jersey who terrorized the Channel Island of Jersey in the sixties. But, instead of having the movie be about the actual criminal and the manhunt, Pearce tells his story from the point of view of a character who has fallen in love with a young man who may or may not be the guilty party. Beast is a very subliminal and subtle psychological thriller, one which plays more with violent thoughts and ideas rather than with actual violent acts.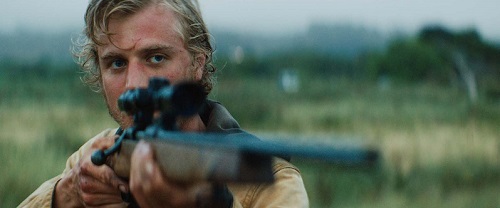 For the most part, Beast is an engaging love story of suspicion and paranoia, reeling the audience in with every scene in the first two acts. It lets the audience off the hook in the third, however, and even though the movie tries to atone for its emotional letdown with a jarring ending, it all comes too late to remain effective – the audience is lost. No one expects Moll and Pascal to go all Natural Born Killers or Wild at Heart, but the viewer should at least get True Romance. The last third of Beast doesn't even give them that.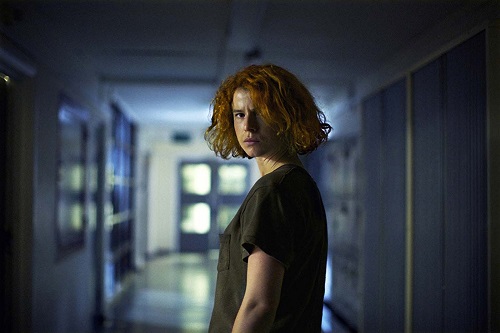 The unsatisfying final act doesn't completely kill Beast, but it does make the movie feel as if Pearce ran out of ideas on how to get to his conclusion, a conclusion that feels as if the writer had it in mind from the beginning. Beast is worth seeing, but don't expect a suspenseful The Silence of the Lambs-type of an experience. The feeling is more like a puzzle that's missing a few pieces.

The relationship between Moll and Pascal is at the heart of Beast, so chemistry between the two leads is essential. Luckily, Jessie Buckley and Johnny Flynn have chemistry to spare. They don't light up the screen with passion, but they're not supposed to. The couple shares a tentative love, and the two young actors display that naïve comfort that comes along with any new relationship. Buckley also perfectly captures the reluctant mistrust that Moll feels towards Pascal when she first begins to suspect that he may be a serial killer, while Flynn is effectively able to disarm her suspicions with his Charlie Hunnam-esque charm. In short, Buckley and Flynn feel natural with each other, so the audience believes in each stage of their budding romance.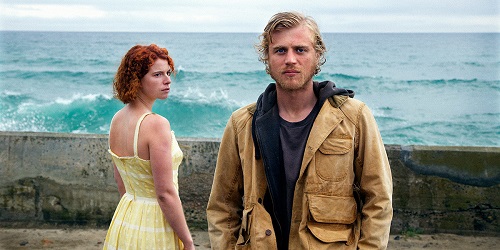 Cast and Crew
Director(s): Michael Pearce
Producer(s): Kristian BrodieLauren DarkIvana MacKinnon
Screenwriter(s): Michael Pearce
Story: 
Cast: Jessie Buckley (Moll)Johnny Flynn (Pascal Renouf)Geraldine James (Hilary Huntington) Trystan Gravelle (Clifford)Shannon Tarbet (Polly)Emily Taaffe (Tamara)Charley Palmer Rothwell (Leigh Dutot)Hattie Gotobed (Jade)Olwen Fouéré (Theresa Kelly)Tim Woodward (Fletcher)Maria de Lima (Rita)
Editor(s): Maya Maffioli
Cinematographer: Benjamin Kracun
Production Designer(s):
Costume Designer: Jo Thompson
Casting Director(s): Julie Harkin
Music Score: Jim Williams
Music Performed By: 
Country Of Origin: UK