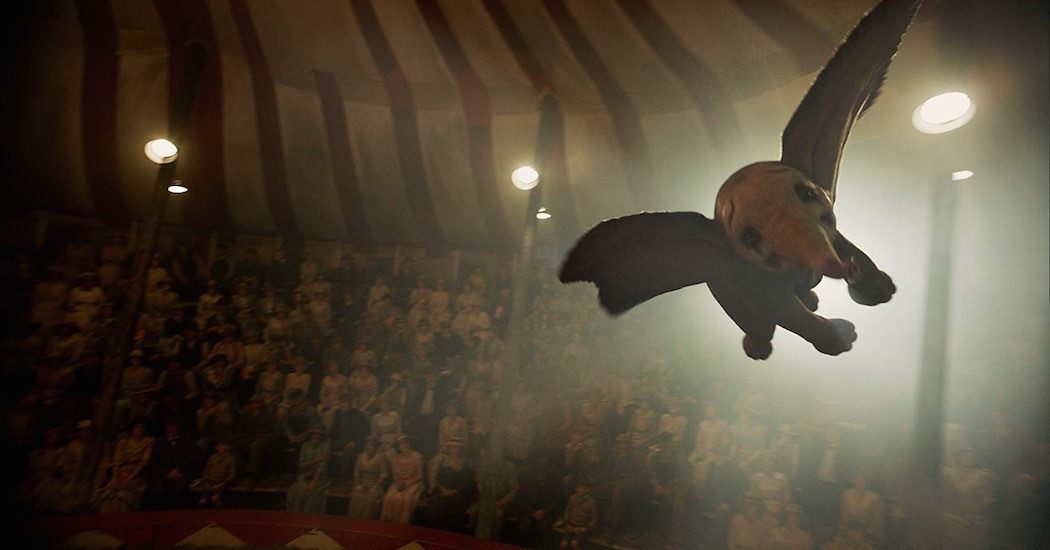 Tim Burton's Dumbo May Have the Dark Overtones of the Animated Classic, But a Lighter Touch From the Director
The live-action Dumbo can put Tim Burton back on top, but will he sacrifice his signature style to get there?
Disney is no stranger to a remake, and its recent string of film reboots in The Jungle Book, Beauty and the Beast, and Maleficent have shown it has serious chops in the arena of live-action remakes. Each of these films has shown a sort of darker version of a Disney classic in an attempt to showcase the stories in new ways to broader audiences, and successfully so. Dumbo, Disney's latest installment in the ever-growing catalog of remakes seems to be no exception to the dark tone, but could enlisting director Tim Burton push it slightly over the edge?
Tim Burton's Signature Style Has Not Resonated With Modern Audiences
Burton seemed to begin this era of dark Disney live-action reboots with Alice in Wonderland in 2010, a film that shares little in common with its original animated counterpart outside of characters and setting, and explores a fantastic and dark world that only Burton could dream up. However, Burton's personal flair for the dark, dramatic, and fantastic has been seemingly lost on recent generations of moviegoers, and Dumbo may be destined for a similar fate.
Burton's films have often struck a chord with the alternative teen crowd; I would challenge you to walk around a shopping mall even today and not find some piece of memorabilia from a Burton film for sale there (looking at you Hot Topic). However, it seems that Burton's popularity is coming from his earlier work rather than any modern entries.
When bringing up Burton to a group you can find easy praise for Edward Scissorhands, Batman, and, of course, Nightmare Before Christmas (which technically Burton did not direct, rather he did the story and art), but finding the same praise for Big Eyes or Frankenweenie is not as easy to come by. While both of those films are great in their own right and earned critical praise, they do not resonate with the younger crowd as his films once did. Will Dumbo see the same problem plague its release as we see Burton venture into a style again that has seen diminishing returns recently?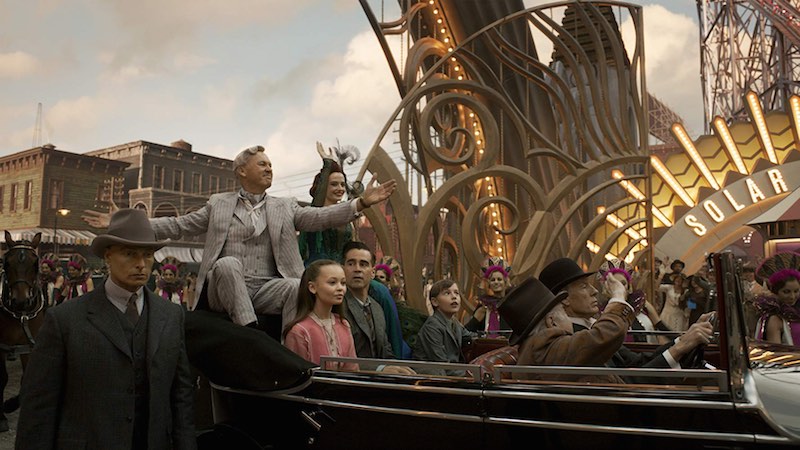 My gut tells me no. With the Dumbo trailers, we see Burton's signature stylistic take on the film still there, but in a way that appears easier to swallow. We still have the sequence of pink elephants on parade, and Dumbo retains the dark overtones the original contains, but seems to be Burton putting his best foot forward when presenting them.
The Live-Action Dumbo Cast May Be the Secret to Success
In Dumbo, Colin Farrell is a new character, Holt Farrier, who will hopefully bring a melancholy relatability to the story, as a refreshing artistic liberty taken by Burton to help the film overall. Danny DeVito, who has in modern times found a resurgence in popularity due to his role as Frank Reynolds on It's Always Sunny in Philadelphia, joins the cast as well which again gives this movie some celebrity clout.
The actor that deserves the most excitement in the Dumbo live-action reboot in my eyes is Michael Keaton, who plays villainous V.A. Vandevere, a rich business tycoon who purchases the zoo, and inevitably exploits Dumbo. This is Keaton's first film with Burton since Batman Returns which is a mark of excitement for many fans who represent the Beetlejuice wing of Burton fanatics. Keaton is praised as an incredible actor for his work in many films, often lending subtle humor to his roles and hopefully, this role is no exception. Rather than playing a hero we see him as a villain, and having a charming, funny, but nefarious villain may be the shock this style needs to produce a great reboot of the film.
Dumbo, the Tim Burton Comeback Film?
Disney has become a giant in the movie industry, and largely is turning out quality film after quality film. Fans rush to the theaters to see the newest installment of all of their favorite Disney owned franchises, like Star Wars and Marvel releases, and as a company, they are not known for making bad plays, so why should Dumbo be any different? Maybe we will see Burton flourish with artistic freedom with a story backdrop that makes sense for his eccentric style. Either way, Disney and Burton fans alike will surely be hitting the theaters in March for the Dumbo live-action release.
So will Dumbo fall flat under the weight of Tim Burton's style, or with a little fairy dust, will it soar as Dumbo has for so many generations? Dumbo may well be the risk Burton needs to put his films back on the map.