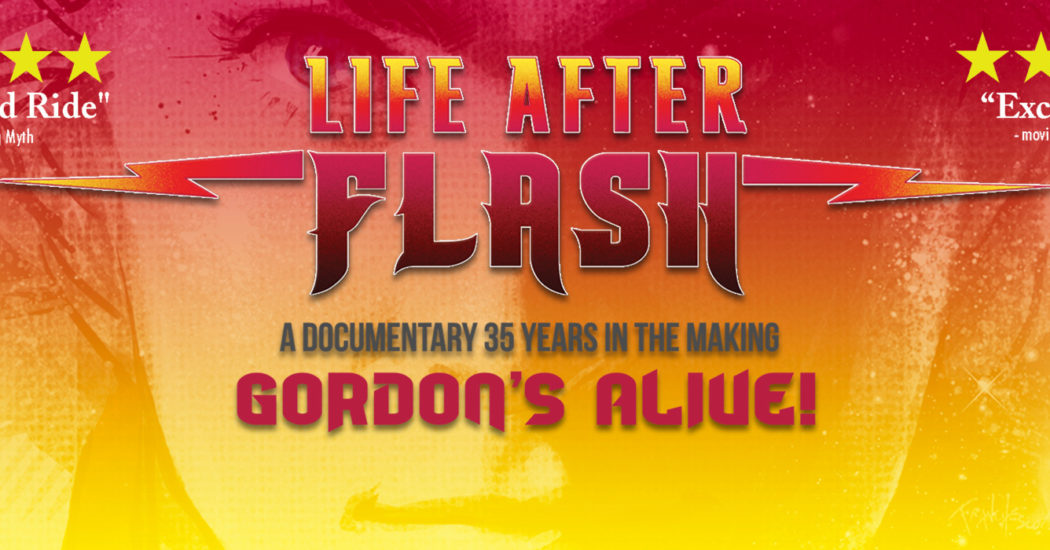 Life After Flash Review
Life After Flash takes a look at the man behind the mythical Flash Gordon. Kind of.
In the late seventies and early eighties, Hollywood studios everywhere were emulating the cash cow that was Star Wars. Battlestar Galactica led to Buck Rogers in the 25th Century, which inevitably led to a movie version of the serialized 1930s space opera Flash Gordon. On the big screen, Flash was played by Sam J. Jones, who has lived in the shadow of the character ever since. Life After Flash takes a hard look at the man behind the iconic role.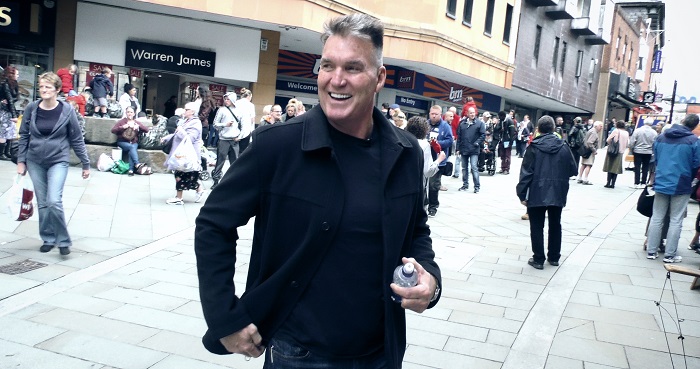 Or at least, that's what it pretends to do. For the first half, maybe even two-thirds of the movie, Life About Flash is all about Flash Gordon. Writer/director Lisa Downs (who is currently working on another film called Life After the Navigator about child star Joey Kramer from Flight of the Navigator – we're noticing a pattern here) talks to almost everyone involved with Flash Gordon, from Jones and co-stars Melody Anderson and Topol to a couple of fanboy collectors who, between the two of them, seem to own every single screen-used prop from the movie. The only obvious absentees are Max von Sydow and Timothy Dalton.
Sifting through what was most likely hours of interviews, Downs manages to assemble a fun collection of behind-the-scenes anecdotes and fascinating stories about the making of one of the greatest moments in eighties cinema. Highlights include Queen's Brian May dishing about which members of the band came up with which parts for the iconic score, Melody Anderson discussing the physical transformation that she went through for her role as Dale Arden, and actor Peter Wyngarde confessing how he tried to talk producer Dino De Laurentiis and director Mike Hodges into not killing off his Klytus character so that he could be in the inevitable sequel (which, despite what the film's cliffhanger ending insinuated, never materialized).
Most entertaining is how just about everyone agrees that Flash Gordon is one of the campiest movies ever made, yet they also acknowledge with a sly wink that De Laurentiis thought he was making a serious science fiction epic.
But Life After Flash does live up to its name to some extent. Downs manages to follow Jones around for a bit and give the audience a look at what he's been doing since he became a cultural icon. Most of his post-Flash time seems to be spent sitting on panels and doing autograph signings at sci-fi conventions. And he's very good at doing that kind of thing. He realizes that some of his fans have travelled great distances, paid a lot of money, and waited for a long time just for a few seconds of face time with him, so he's very pleasant and affable with each and every one of them. He gets it; the fans are who put him where he is, and he gives back to them as much and as often as he can.
Life After Flash also delves a little bit into what Jones does when he's not being an ambassador for Flash Gordon – he's a security consultant who specializes in protecting important clients as they travel in high-risk areas, a job which, as a former marine, suits him well. But, of course, he reveals that it always takes a while for his clients to take him seriously once they recognize the fact that their bodyguard is freaking Flash Gordon. And even he laughs about it. Although Life After Flash does cast some light on a few of its subject's warts, for the most part, he comes off as a likeable and approachable guy.
Even though most of Life After Flash is pretty much about Flash Gordon, it is also about Sam J. Jones. The two are basically intertwined, and while most actors might resent being pigeonholed, Jones seems to embrace it. He realizes that he was lucky to have portrayed a character that has become such a beloved cultural icon, something which many of his contemporaries will never get to experience. Instead of trying to outrun his past, Jones leans into it. And that's why Life After Flash is just as much about the character as it is about the man.