Synopsis: After her mother's death, six-year-old Frida is sent to her uncle's family to live with them in the countryside. But Frida finds it hard to forget her mother and adapt to her new life.
Release Date: June 22, 2018     MPAA Rating: PG-13
Genre(s): Drama, Family
Film Review

Summer 1993 is about a little girl named Frida (Laia Artigas) who is sent to live with her uncle and his family in the country after the untimely death of her mother. Frida's Uncle Esteve (David Verdaguer) and his wife, Marga (Bruni Cusi), welcome the little girl in, fostering her with the same love that they show for their own daughter, Anna (Paula Robles). Unfortunately, Frida has trouble adjusting to her new surroundings, and her growing pains are only made more complicated by her growing questions about her mother's death.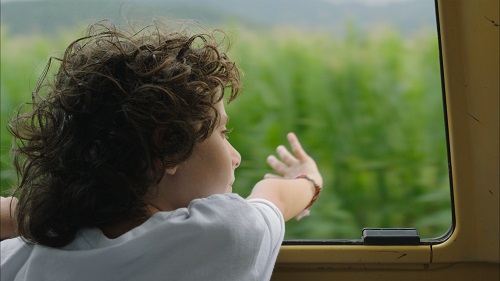 Like last year's almost-brilliant The Florida Project, Summer 1993 shows the problems of an adult life through the innocent gaze of the children who are affected. Writer/director Carla Simón (who makes her feature film debut here) paints a picture of childhood lost to the turmoil of the real world. The kids in Summer 1993 aren't as naively preoccupied as those in The Florida Project, which kind of gives Summer 1993 a darker, more unsettled feel, but the sentiment is similar; it's the story of a child who is forced to grow up way too early and the many questions she has as to why.
Simón drew inspiration for Summer 1993 from her own life and history. Although some details are different, the skeleton of the story is autobiographical, and that personal connection and passion comes across in the presentation. A handful of scenes are direct memories of Simón's that were triggered by a visit to the childhood home of her adoptive parents, and these segments are intertwined into the greater narrative. In this way, Summer 1993 comes across as a bit episodical in nature, showing a series of scenes and events that may seem unrelated at first glance, but in fact are tightly wrapped together.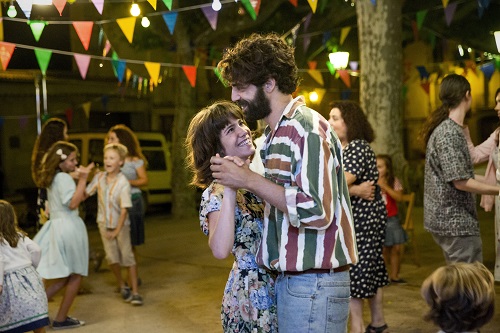 On the surface, Summer 1993 is charming and lighthearted, but simmering just below the surface is a darkness that never quite reaches the top. And that unexplored darkness is really the only knock on the film. Although it's never addressed directly, Frida's mother's death is danced around enough for the audience to figure out what has happened, and it becomes clear that, even though Frida loved her mom and was happy with her, that home may not have been the best place for her. There are also glimpses and hints of The Bad Seed-like behavior from Frida, but like her mother's full backstory, that disturbing aspect of Frida is left primarily unexplored, as if Simón suddenly realized that she didn't want to make that kind of a movie. It's the right decision, but the little peeks of intrigue and horror pique the audiences curiosity as to what could have been if Simón had gone in that other direction.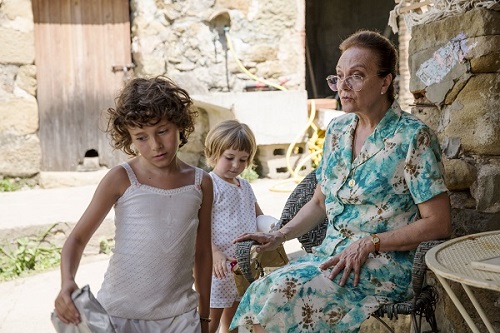 Summer 1993 is a quirky little coming-of-age movie. With its alternating instances of heartbreak and sweetness, it can't really accurately be described as fun. It is compelling, however, and despite its heavy story elements, it's a surprisingly uplifting film.

Because Summer 1993 was such a personal project for Carla Simón, the director's thumbprint is all over it. The most important aspect of the film is the point of view of the children, so the crucial step in the filmmaking process was the casting of Frida and Anna. After seeing more than 1000 kids, Simón decided upon Laia Artigas and Paula Robles because the girls most resembled the actual characters that were written, both physically and personality-wise. Essentially, Artigas and Robles are not acting for the camera, they are being themselves. Neither girl worked from a script, which is good, both for the authenticity of the film and because of the fact that Robles, at four years old, couldn't even read a script if one was provided to her.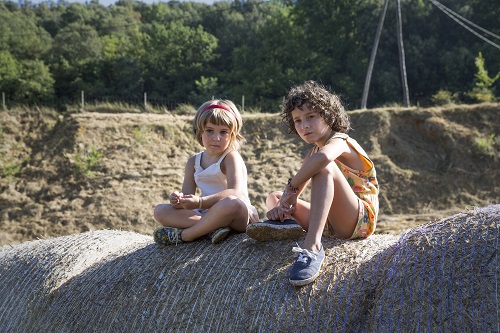 Once Simón found her Frida and her Anna, she doubled down on the child point-of-view by shooting Summer 1993 using low angles, so the audience is constantly being shown the events of the film from the eyeline of the kids. Because of this, Frida and Anna are the focal points of the film, even when certain plot points are kept secret from them. The movie protects their innocence as much as the adults do, and that's a masterful bit of filmmaking magic.
The setting of the film in Catalonia, Spain is another conscious choice on the part of Simón, not only because that's where she actually grew up, but because it is a stark change in scenery from Barcelona, where Frida had lived with her mother. The small town feel of her new surroundings coupled with the culture shock of the village's traditions further isolate Frida from the life that she was forced to leave behind. Basically, the story of Summer 1993 was so important to Carla Simón that she left nothing to chance, and every purposeful decision wound up on the screen. Just as it should be.
Cast and Crew
Director(s): Carla Simón
Producer(s): Valérie Delpierre
Screenwriter(s): Carla Simón
Story: 
Cast: Laia Artigas (Frida)Paula Robles (Anna)Bruna Cusi (Marga) David Verdaguer (Esteve)Fermi Reixach (Avi)Montse Sanz (Lola)Isabel Rocatti (Avia)Berta Pipó (Tieta Angela)Etna Campillo (Irene)Paula Blanco (Cesca)Quimet Pla (Gabriel)Dolores Fortis (Carnissera)
Editor(s): Didac Palou
Cinematographer: Santiago Racaj
Production Designer(s):
Costume Designer: Anna Aguilà
Casting Director(s): Mireia Juárez
Music Score: Pau Boïgues & Ernest Pipó
Music Performed By: 
Country Of Origin: Spain