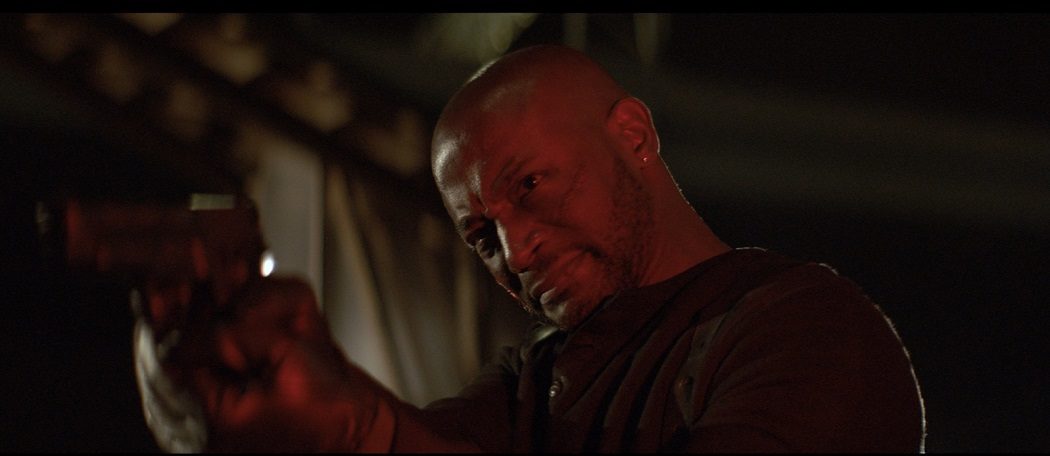 'River Runs Red' Review
'River Runs Red' balks at being a socially relevant movie in favor of a typical action revenge plot.
Release Date: November 9, 2018
In River Runs Red, when the son of a successful judge (Taye Diggs) is killed by two police officers (Luke Hemsworth/Gianni Capaldi) and the system sets them free, a hardened veteran detective (John Cusack) finds some incriminating files on the officers and the judge teams up with another mourning father (George Lopez) to take the law into his own hands.
Director: Wes Miller
Screenwriter: Wes Miller
Producer: James T. Bruce IV, Jaqueline Fleming, Wes Miller, Curtis Nichouls, Leonard Ohaebosim, Rachel Ryling, Joel Shapiro, Geneva Wasserman, Sasha Yelaun
Cast: Taye Diggs (Charles Coleman, Sr.), George Lopez (Javier), John Cusack (Horace), Luke Hemsworth (Von), Gianni Capaldi (Rory), Jennifer Tao (Eve), Joseph Belk (C.J.)
Editor: Rowan Maher
Cinematographer: Michael Brouphy, Egor Povolotskiy
Production Designer: Sharon Roggio
Casting Director: Jaimie Beebe
Music Score: Sid De La Cruz
River Runs Red is about a prominent judge named Charles Coleman (Taye Diggs from "Empire") who is proud of his son, C.J. (Joseph Belk from Prayer Never Fails), for being admitted into the police academy. Before C.J. can report for duty, however, he is unceremoniously killed by a pair of trigger-happy cops (Luke Hemsworth from "Westworld" and Kill Me Three Times and Gianni Capaldi from "Feel the Dead") during an unjust traffic stop. Of course, the internal police investigation finds the officers were not at fault, but Charles' buddy, a rogue detective named Horace (Love & Mercy's John Cusack), uncovers evidence to the contrary: These two officers have done this before. Charles tracks down the father of the other victim, a mechanic named Javier (comedian George Lopez from "Lopez Tonight"), and the two grieving dads go out for some old-fashioned street justice.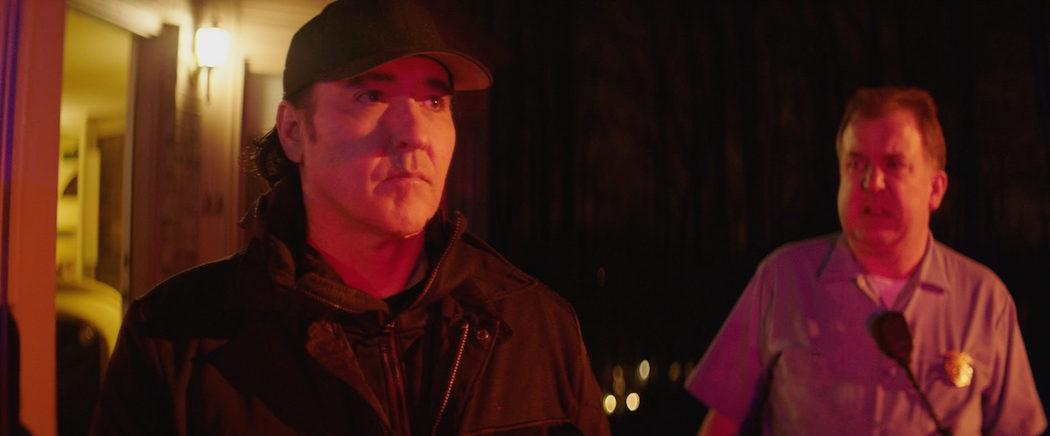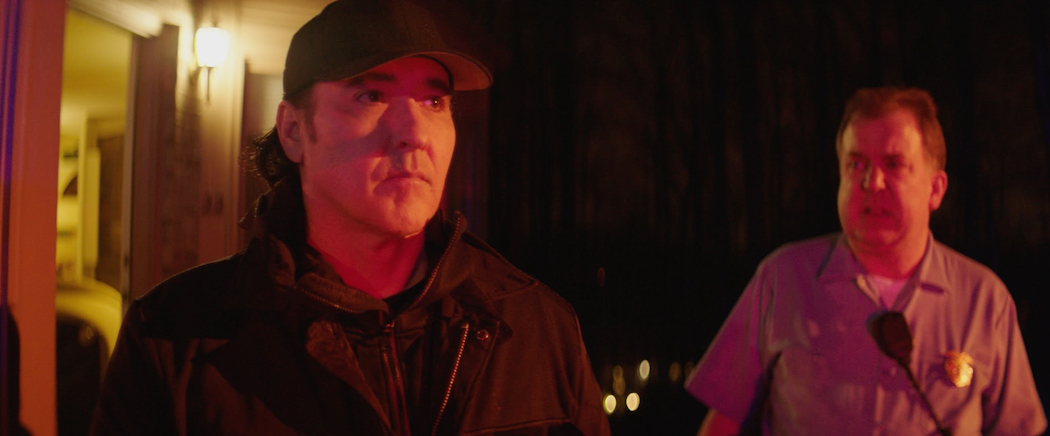 To say that River Runs Red is a timely movie would be an understatement in a day and age where African Americans are having the police called on them for simply living their lives and young black men are being killed by cops no matter how closely they follow the officer's instructions. The setup is seemingly ripped from today's headlines. Unfortunately, Writer/Director Wes Miller (Lily Grace: A Witch Story) doesn't take full advantage of the topicality, instead opting to turn his movie into a paint-by-numbers action-revenge flick.
River Runs Red feels like it doesn't really want to be a controversial movie with a social message, but it accidentally gets thrown into the political realm without even trying. Taye Diggs and George Lopez are not your typical action movie stars, but neither gives a sympathetic enough performance to generate any empathy with the audience. In short, no one cares about these fathers, so there's no emotional investment in their quest for justice.
Wes Miller also commits the cardinal sin of trying to make the viewer feel sorry for one of the offending police officers, a sidebar that fails miserably. Hemsworth's cop is the more likable of the two antagonists, and he basically plays follow-the-leader. But, just as social justice warriors have little sympathy for the good cops that don't hold the bad ones accountable, Hemsworth's "wrong place wrong time" act falls on deaf ears. Trying to make him relatable just winds up ensuring that the audience doesn't care about a single character in the film, whether they're perceived as a hero or a villain.
Essentially, the biggest fault of River Runs Red is its case of schizophrenia. It wants to be a serious crime drama, but ends up as a macho action movie. And that's a mixed result, because it squanders a chance to become an important, socially conscious movie, but winds up doing what it does best fairly admirably: kicking ass and taking names.

Once it climbs out of its crime drama bog, River Runs Red does treat its viewer to some fun action sequences. By the time it hits its third act, all of the snail's pace expositional narrative is out of the way and the movie can concentrate on what it tries to be the whole time – a revenge thriller. As soon as Charles and Javier commit to evening the score, the movie is all fistfights, gunshots, and car chases. For the most part, the stunt work is well done, particularly the automobile stuff. The plot may be familiar and contrived, and the action does get a bit over the top, but after an hour and change of not feeling anything, that's exactly what the audience wants from River Runs Red: over-the-top action.