Netflix's 'Polar' Review
Polar is bloody, full of body horror, and fantastic action, with Mads Mikkelsen leading the charge as an action anti-hero you grow to love.

Release Date: January 25, 2019
In Polar, the world's top assassin, Duncan Vizla, aka The Black Kaiser, is settling into retirement when his former employer marks him as a liability to the firm. Against his will, he finds himself back in the game going head to head with an army of younger, faster, ruthless killers who will stop at nothing to have him silenced.
Director: Jonas Åkerlund
Screenwriter(s): Jayson Rothwell
Story: Victor Santos, "Polar: Came From the Cold"
Producer(s): Jeremy Bolt, Keith Goldberg, Hartley Gorenstein, Robert Kulzer, Mike Richardson
Cast: Mads Mikkelsen (Duncan Vizla/The Black Kaiser), Vanessa Hudgens (Camille), Katheryn Winnick (Vivian), Fei Ren (Hilde), Ruby O. Fee (Sindy), Matt Lucas (Blut), Robert Maillet (Karl), Anthony Grant (Facundo), Josh Cruddas (Alexei), Lovina Yavari (Junkie Jane)
Editor: Doobie White
Cinematographer: Par M. Ekberg
Production Designer: Emma Fairley
Music Score: Deadmau5
Based upon Victor Santos' "Polar: Came From the Cold" graphic novel, Netflix's Polar packs a wild punch as international hitman the Black Kaiser (Mads Mikkelsen from The Salvation) has to fight for survival, losing an imperative body part along the way and reconciling past mistakes. Polar isn't for the faint of heart; it's full of blood and gore and nudity and over-the-top characters that border on kitsch. For fans of Frank Miller and Jim Steranko, Polar is a perfect Netflix movie to stream when you're in need of a dose of violent movie action.
Polar also works for people who want to have some fun at the movies — in their living room with Netflix.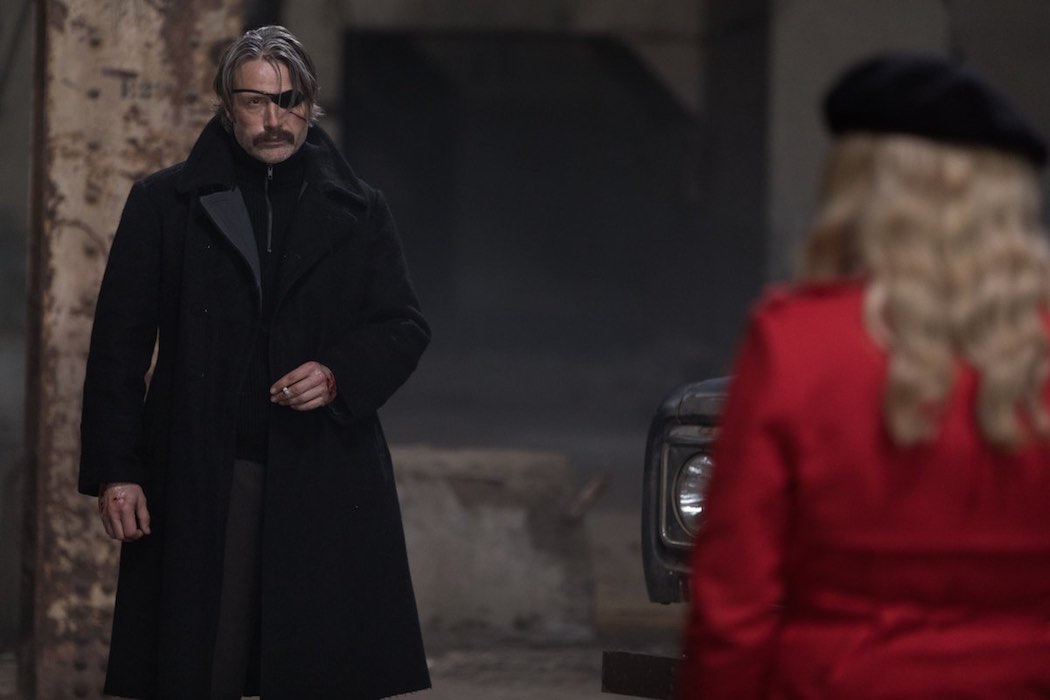 The story focuses on the Black Kaiser, aka Duncan Vizla, retiring from assassin duties. He's reaching 50, and his company, the Damocles Agency, requires retirement at 50. Problem is, the pension Duncan is due may not happen because greed is good in Polar. But the Black Kaiser is the best of the best, and he's no match for those who wish to take his life and steal his retirement from him. If you need a new action hero to root for, the Black Kaiser is your man, and Mads Mikkelsen gives an amazing performance throughout, even when he's not in the role of an all-out killing machine.
Polar: From Graphic Novel to Streaming On Netflix
For the uninitiated, it won't take long to discover that Polar is based on a graphic novel. The exaggerated characters are the first clue; the second, the highly detailed production design that can only exist in an alternate reality. Polar doesn't look real in many cases, it's far from normalcy in design and aesthetics. The characters, like Vivian (The Dark Tower's Katheryn Winnick) and Blut (Matt Lucas), have an overabundance of charisma and love to speak in lines that are better suited for the graphic novel page than on screen, but it works regardless.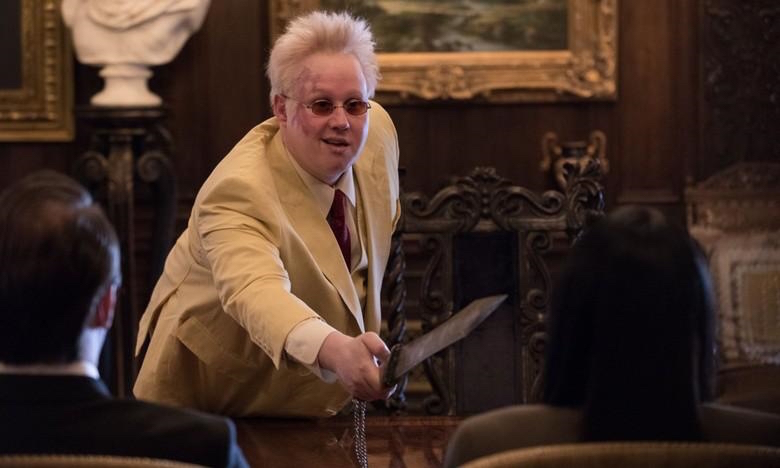 The Polar graphic novel adaptation is set in a realist environment — Triple Oak, Montana, where the Black Kaiser is trying to build a new life — and in the assassin world of the Damocles Agency, where bright red lipstick, outrageous outfits, yellow suits, and sword fights at business meetings are perfectly acceptable. It's only because of the dichotomy between these two worlds, that inevitably collide as Polar progresses, that the movie works at all.
To be in one environment alone would be too much or too little for a viewer. Black Kaiser's life in the wilderness with Camille (Second Act's Vanessa Hudgens) as his neighbor, is too bland. Watching the over-the-top comic-like characters for two hours would easily grow old and stale. Under the direction of Jonas Åkerlund, Netflix's Polar has a perfect balance that makes it possible to feel you are both in an alternate type world, where a man can best dozens of other assassins with no more than a handgun or his bare hands, and also enjoy lunch with a young troubled woman in a father-figure role. But, Polar gives away too much, too soon, to make it truly stand out as a great Netflix original movie.
Netflix's Polar Suffers From Its Own Development
Polar would be a much better film if it were not predictable. Every twist that occurs in the film is introduced in the first act, albeit not blatantly but for anyone who regularly watches movies, you can't help but see how it all ends. It's still enjoyable, thanks to Mads Mikkelsen's performance and the bloody action sequences. And don't underestimate the blood in Polar, it's on par with The Raid in terms of action sequences, and truly more of a gore fest. The body horror elements don't make your stomach turn, but they're enough to elicit a degree of repulsion. There's a small homage to Pink Flamingos thrown in, too, that brings a few laughs if you're a John Waters fan.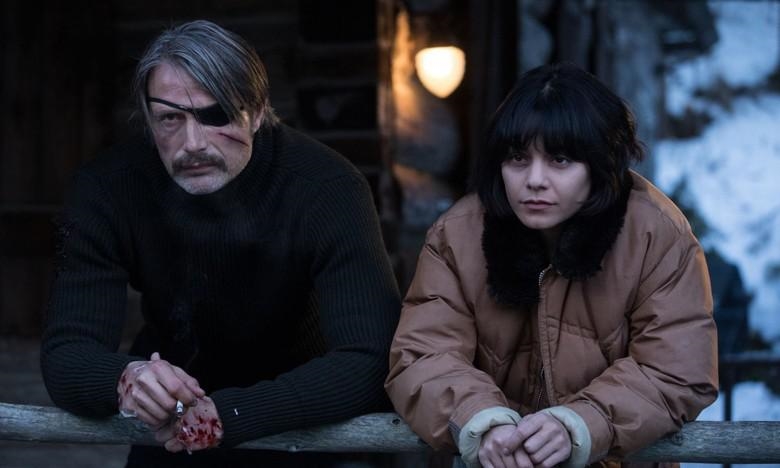 As a Netflix movie release, Polar is actually the first Netflix original action movie that I've seen that could have survived in cinemas. Alas, it's only on Netflix, so seeing and hearing Mads Mikkelsen's Black Kaiser take down twenty or so armed guards in an epic hallway battle can't be experienced with the ultimate sound quality or on a giant screen. It's better than not seeing it all, though. And you'll likely not regret watching Polar, even if it is predictable.